Brilliant things to do during the half-term break in Dubai
As the schools will be closed this week until February 20, here are our top picks to make the most of the half-term with your family and loved ones.
MOTIONGATE™ Dubai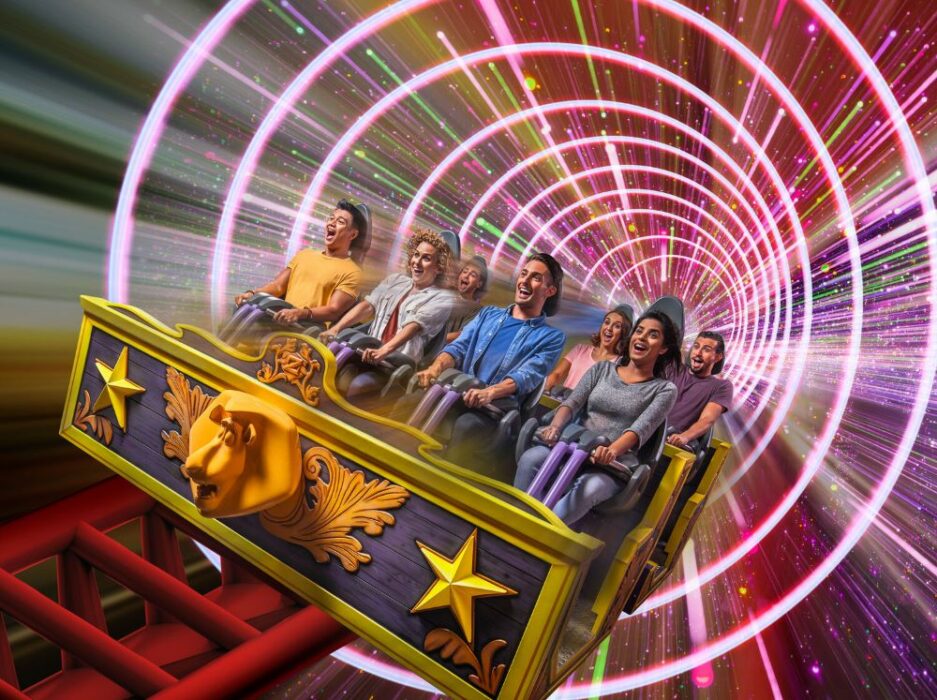 This half-term, visit MOTIONGATE™ Dubai, the biggest Hollywood-inspired theme park in the area, to experience heart-pounding roller coasters, breath-taking live entertainment, and discover the fascinating worlds of your favourite movie characters! Expect themed areas and activities inspired by The Smurfs, Columbia Pictures, DreamWorks Animation, and Lionsgate.
Create lasting experiences as you explore MOTIONGATE™ Dubai's 40 top-notch attractions, which range from Madagascar and Shrek to The Hunger Games and Zombieland, in its 4 studio zones. Experience the Capitol Bullet Train, with its exhilarating speeds, drops, and upside-down loop, or even the crowd-pleaser Madagascar Mad Pursuit, which appears innocent until it accelerates quickly and surprises riders.
Visit the website or Instagram
Roxy Outdoor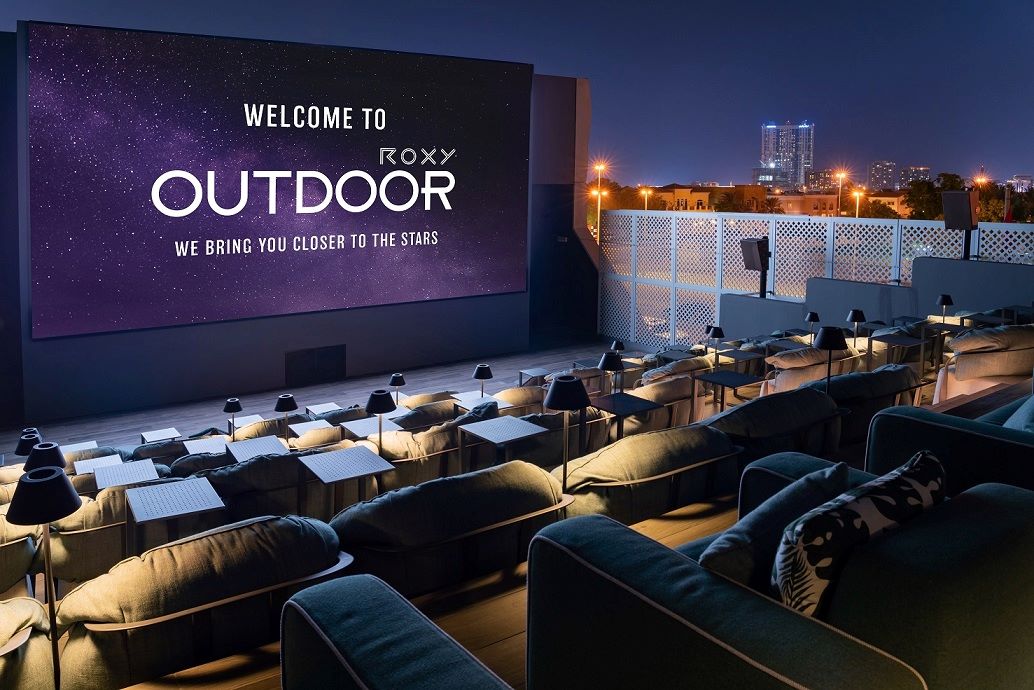 Movie fans are in for a treat as Roxy Cinemas has revealed a new line-up at Roxy Outdoor, their outdoor cinema in Al Barsha's Galleria Mall. Relax in a comfortable couch or a soft bean bag under the stars with friends and family. Additionally, there are numerous food and beverage options available for customers, including a la carte menu items such as pizza and samosas as well as traditional movie snacks like popcorn and nachos.
The latest Hollywood, Bollywood, and Arabic blockbusters will be shown such as the recently released hit 'Pathaan' and 'Ant-Man and the Wasp: Quantumania' (February 16).
Tickets from AED40 on weekdays and AED50 on weekends. Visit the website or Instagram
Global Village – The Wonderers' Kids Festival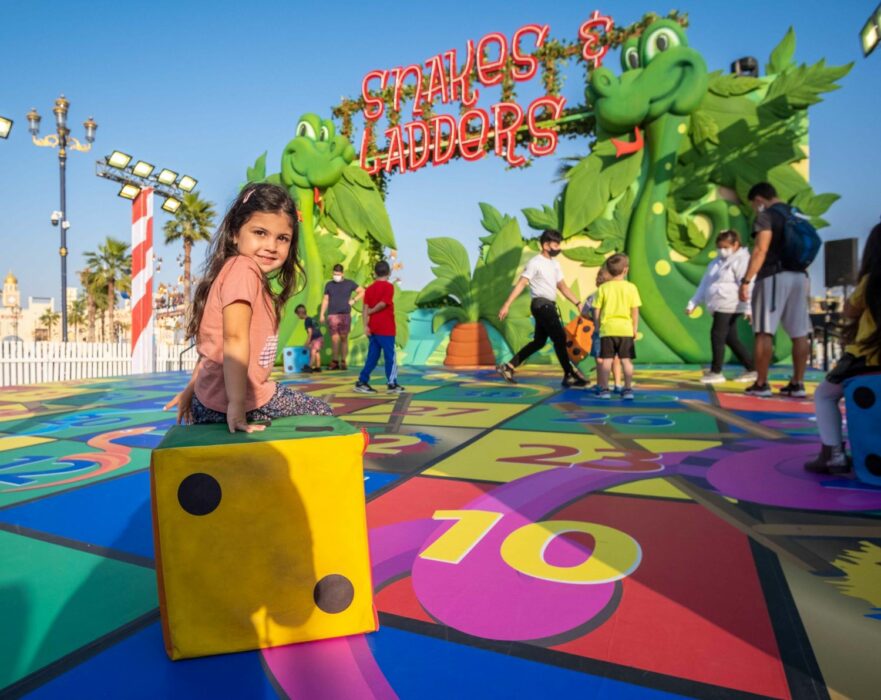 Global Village invites you to bring the kids to "The Wonderers' Kids Fest," where they can turn the entire planet into a playground. With fun-tastic board games like a life-size Pirate Battleship, a massive Four-In-A-Row, and a massive Stack'Em to test your throwing talents, there is excitement and adventure for everyone.
And to top it all off, this season brings back the enormous Snakes & Ladders, which is currently the largest game in the world according to the Guinness Book of World Records. All of these games are available for free, and winners will receive rewards throughout the festival, which runs from February 10 to 26.
Visit the website or Instagram
OliOli®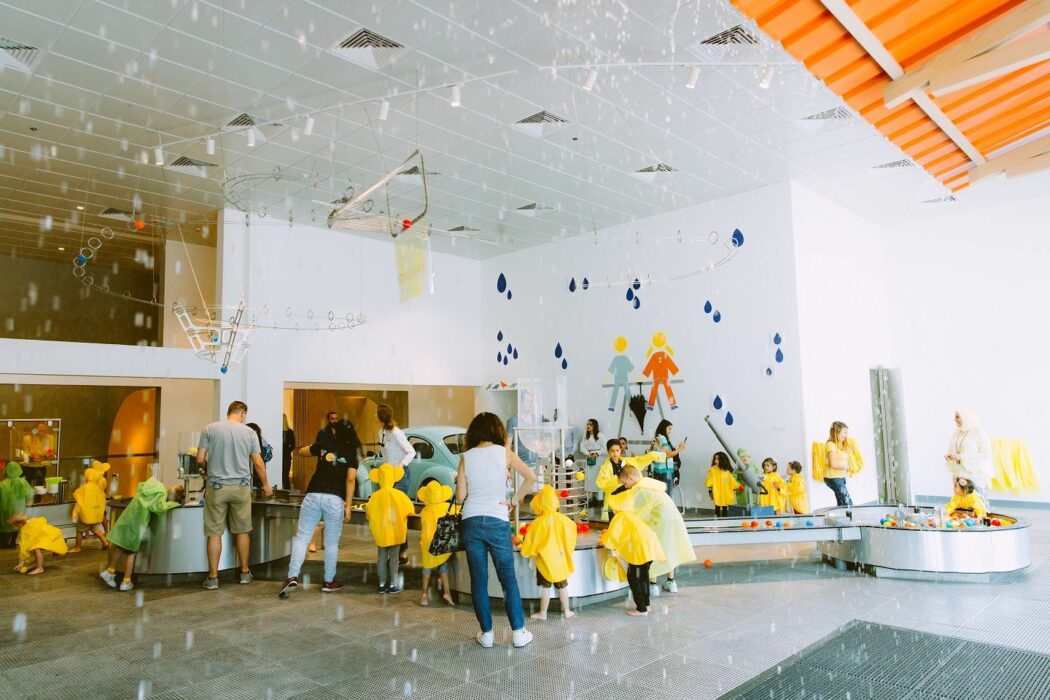 Visit OliOli® to have lots of fun woth whole family exploring amazing galleries like Toshi's Nets, Water Gallery, Future Park, and more! It will also be your last opportunity to see Magical Winterland, a temporary exhibition that is open till February 19 and has the largest tiny winter hamlet in the UAE. Over 700 miniature miniatures, including a variety of happy citizens and structures, are available for children to explore.
Kids can also participate in a magical scavenger hunt that will take over the entire museum to commemorate the final week of Magical Winterland. With your family, complete the hunt to receive a wonderful gift from the OliOli® cafe!