Review: daycation at Atlantis Aquaventure Waterpark
Now the weather has finally cooled down, it's the perfect time to do outdoors activities. Enjoy a day full of fun and adventure with your family and loved ones at Atlantis Aquaventure, one of the biggest waterparks in the world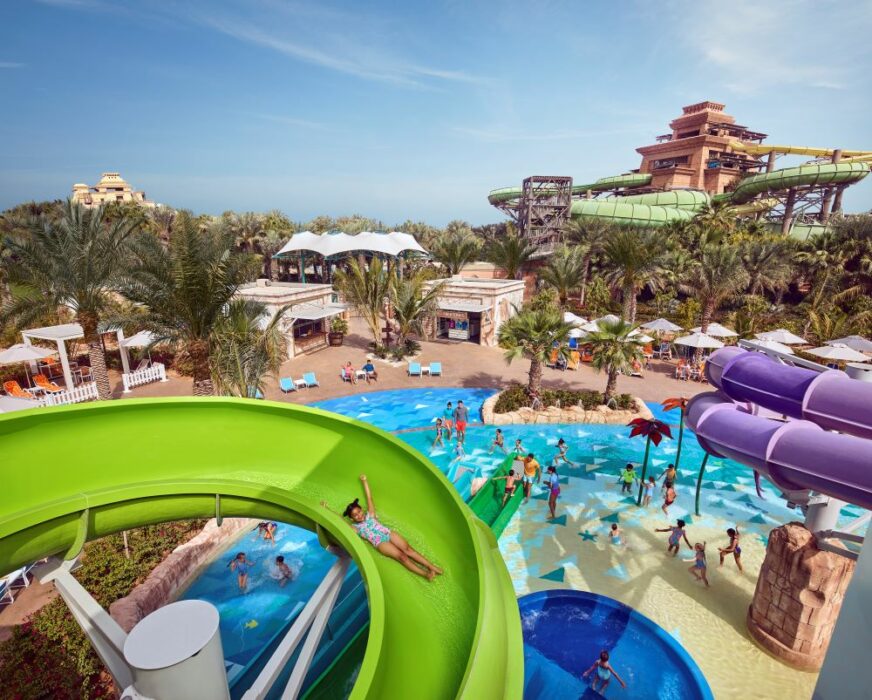 Aquaventure now has over 28 more rides and attractions, bringing the total number of slides, rides, and attractions across the 22.5-hectare park to over 105. These latest additions include the brand-new Trident Tower, Splashers Lagoon, and Splashers Cove.
Experience Odyssey of Terror, the tallest waterslide in the world with a Double TornadoWAVE®, Shockwave, the world's longest family rafting water coaster, Medusa's Lair, the first duelling PIPElineBLAST® Water Coaster slide in the area, and Immortal Falls, the first cliff jumping in the area.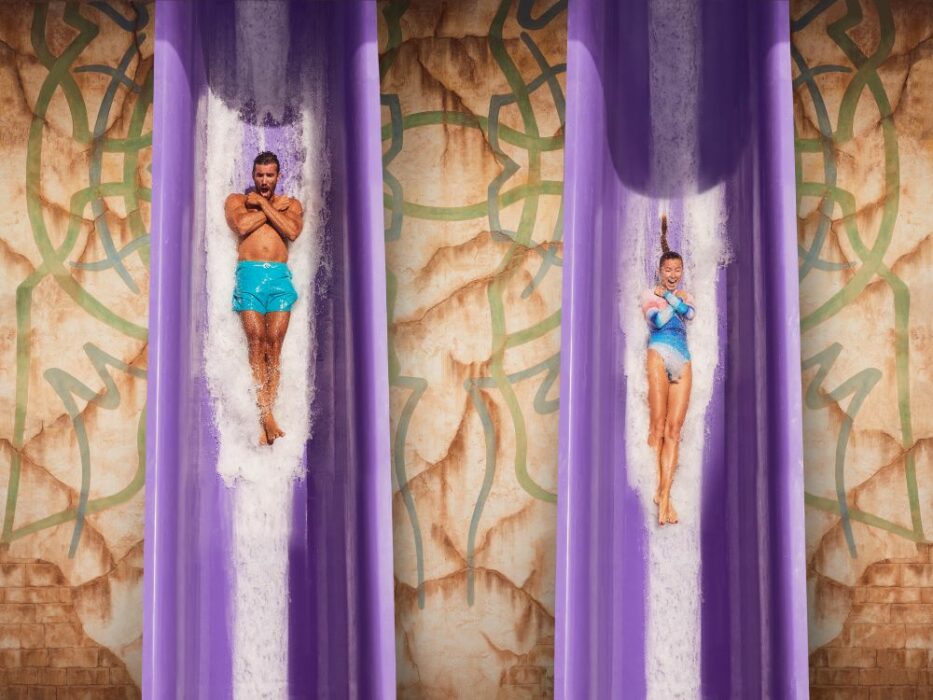 Additionally, there is a one-kilometre private beach, 26 marine adventures, including Dolphin Bay, Sea Lion Point, and the Shark Lagoon, as well as motorised and non-motorised water activities. The Lost Chambers Aquarium, a labyrinth of underwater passages that takes you on a voyage through ancient Atlantis, is one of the largest open-air marine environments in the world, with more than 65,000 marine animals in lagoons.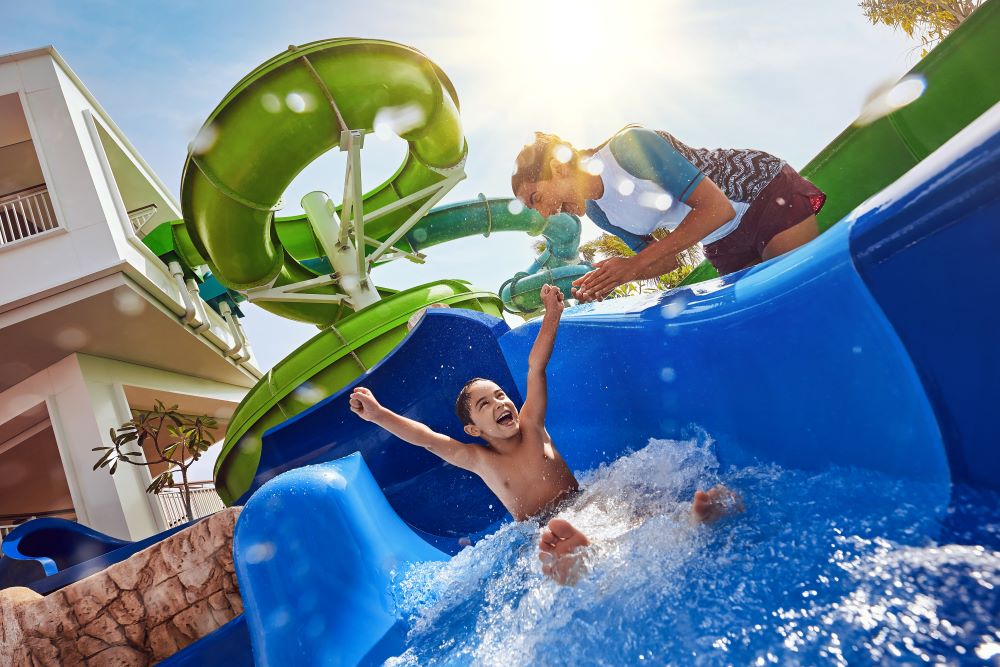 The park also boats the River Rapids and Raging Rapids, which enhance the classic sensation of a lazy river with an adrenaline boost.
I thoroughly enjoyed all the water slides and rides, but I wasn't brave enough to try Odyssey of Terror, the tallest water slide in the world, which has a final drop where you experience almost no weight as you tumble freely down a curving wall.
In Shockwave, you are propelled 449 metres through a network of dim tunnels while experiencing speed, power, and a rafting adventure. On top, Zoomerango features vertical zooms and mega-drop plummets, including a 14-metre high vertical wall.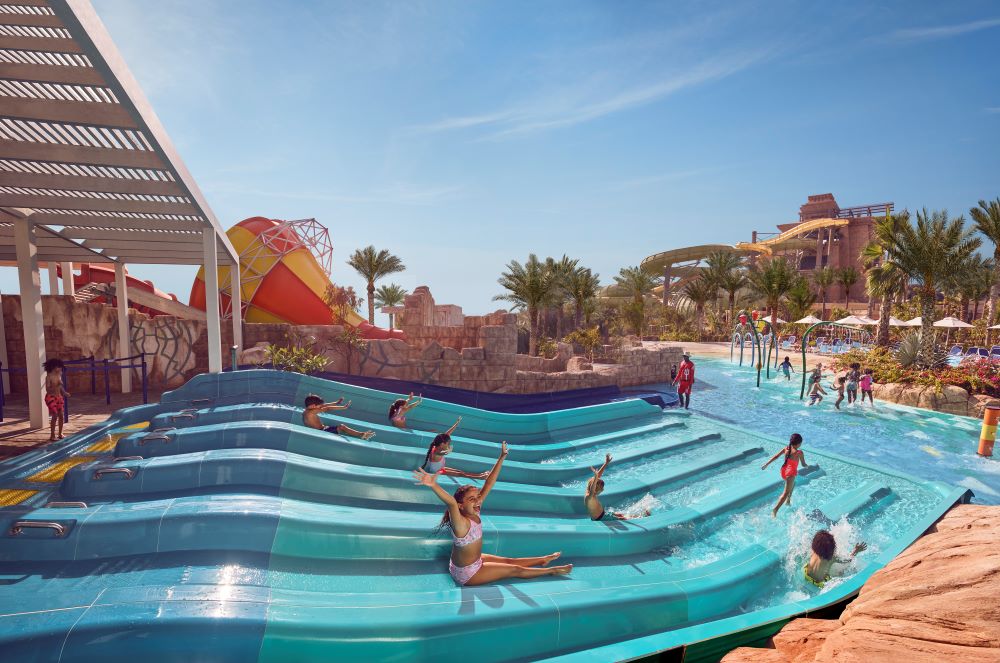 After an incredibly fun morning at Aquaventure, it was time to head for lunch, so I went to Wavehouse at Atlantis, which is conveniently located near the waterpark and features a bowling alley and arcade that will keep all the family entertained for hours and a breezy outdoor terrace.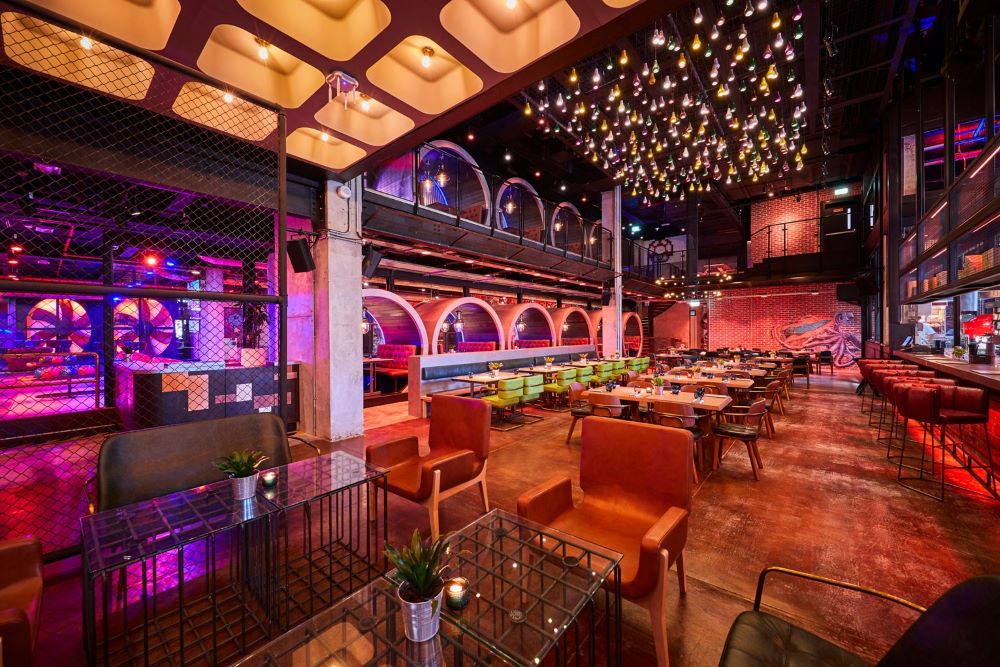 As soon as you come in, the atmosphere is relaxed and fun and our charming waiter recommends we start with a couple of concoctions. I chose 'Sunset Boogie' with strawberry puree, passion fruit mint and lemon and my dining partner had 'Kook Slam', with lime, lychee juice and passion fruit puree. Both sips were slightly sweet, but very refreshing.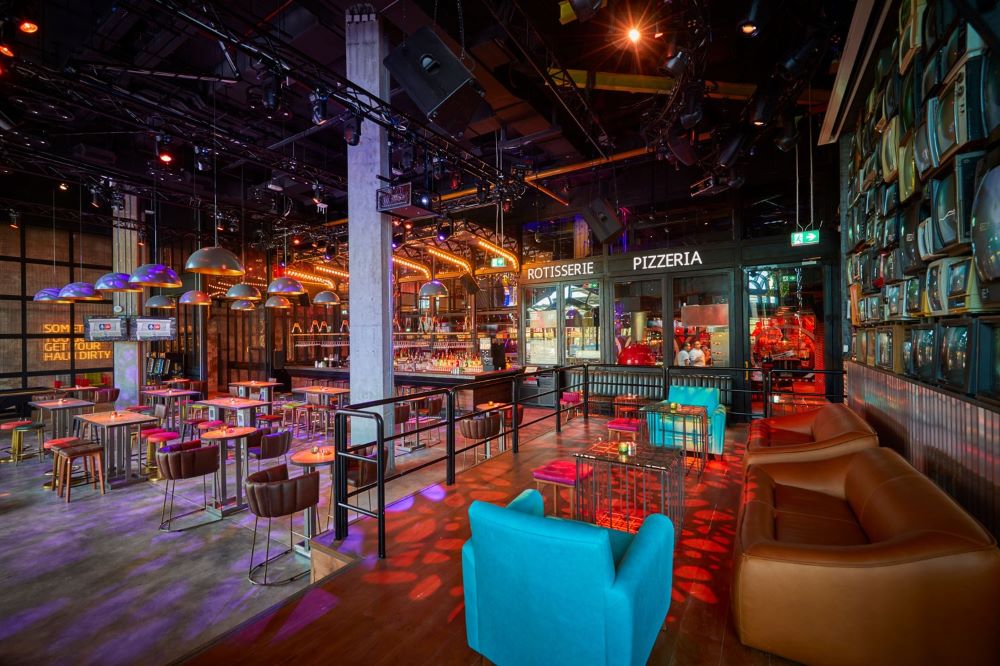 The menu features a varied selection of starters, healthy salads, burgers, pizzas, grilled cuts, non-halal meat and kids' bites. To start, we opted for short rib croquettes with truffle tapenade, chive and truffle mayo, which were really tender on the inside, crunchy on the outside and utterly delicious; and dynamite shrimps with chipotle alioli & spring opinion, which were lightly battered and very juicy.
For mains, despite the tempting variety of pizzas and burgers, I decided to go healthy and I had grilled local seabass with chicory fennel, green apple and local cress salad. I am glad I chose this dish because the seabass was incredibly soft and full of flavour. My dining partner couldn't resist the temptation and had pulled beef burger with American cheese, coleslaw and BBQ beef brisket, which he devoured in no time and said it was truly succulent.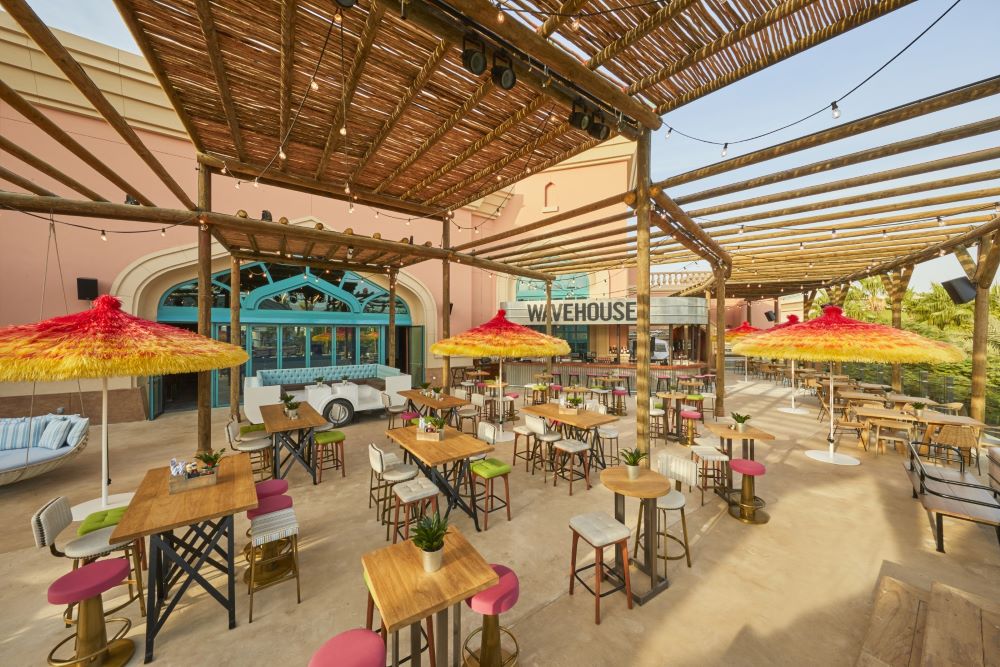 The portions are quite big, so we didn't have space for dessert, but for those with a sweet tooth, there is a soft serve ice cream where you can choose your favourite flavour, topping and sauce; a dessert burger wit chocolate brioche, cheesecake, chocolate brownie, berry sorbet and chocolate fudge sauce; apple crumble with vanilla and ice cream and strawberry pavlova with custard and whipped cream.
Aquaventure Waterpark is fantastic for the ultimate family day out with fun and thrilling activities. Head out after to Wavehouse for comforting food, bowling and arcade games. Truly recommended for teenagers, groups of friends and the whole family.
Aquaventure Waterpark at Atlantis, The Palm. Open daily from 9:30am-6pm. Ticket prices start from AED149. For the best rate, book tickets in advance at the website. Call +9714 426 0000 and visit Instagram
Wavehouse. Open daily from 12-11pm. AED420 per hour, per lane. Call +9714 426 2626 and visit the website or Instagram