Top 13 places to celebrate Diwali in Dubai
One of the most popular festivals of Hinduism, Diwali, The Festival of Lights, celebrates life and hope for the following year. Here are our suggestions to celebrate Diwali in style with your family and loved ones
Roobaru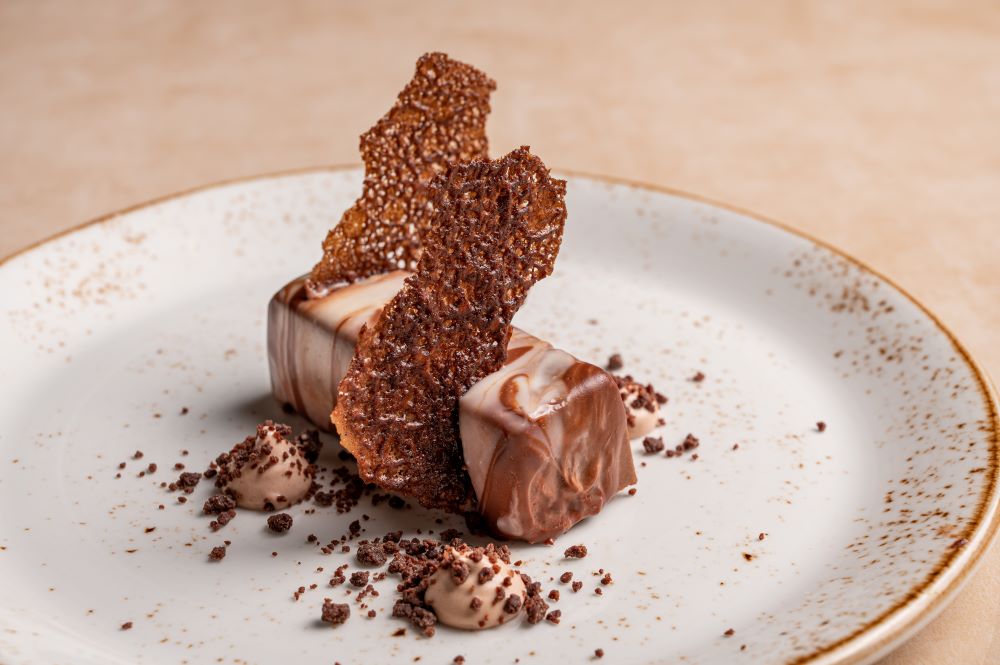 In honour of the Festival of Lights, this freestyle Indian restaurant, has put together a carefully crafted menu of Diwali Specials. Expect sweet and savoury delights such as wild mushroom truffle kulcha with an Indian sourdough naan stuffed with seared wild mushrooms topped with sliced black truffle; kanji pani puri, raw mango infused with spiced carrot pani served in a semolina shell with new baby potatoes, tamarind and herb chutney, and tangra shredded chilli Lamb with seared bell peppers and sesame seeds.
To end Diwali celebrations on a sweet note, indulge in coco for yuzu, a luscious homemade coconut dome parfait with yuzu citrus filling on a biscuit base with a zesty lemon glaze and RM² chocolate Bar, a marbled chocolate mousse bar with homemade chocolate crunch on a biscuit base.
DT1 Residential Tower – Burj Khalifa Blvd. Until October 26 from 12-11pm. Call +9715 4776 6384 and visit Instagram
Le Gourmet, Galeries Lafayette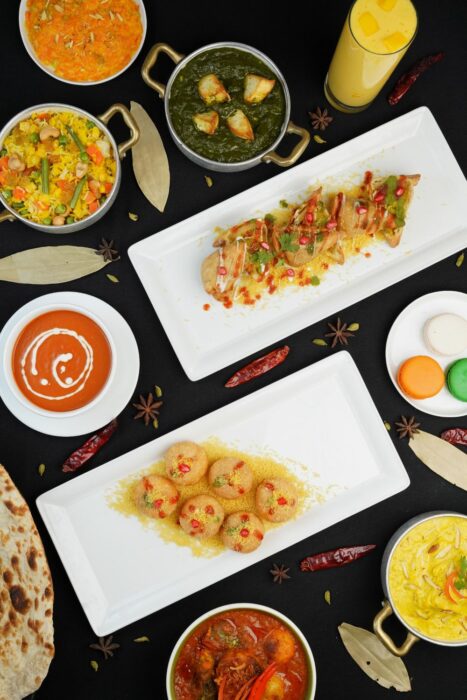 This venue is offering a lavishly curated three-course menu that honours the richness of Indian food to experience the authentic taste of Diwali.
There are several starter options, including Dahi Puri, vegetable samosas with mint and tamarind sauce, and cream of tomato soup. The main course selections are tantalizing and consist of chicken mughlai, dum aloo fish curry, palak paneer, spinach and cottage cheese, and vegetable pilaf. A selection of delectable desserts are also included on the Diwali menu, such as the traditional carrot halwa or Chef Dany Mouwad's exquisite assortment of macarons.
From October 19 to 25. 120 per person. Call +9715 6545 2558 and visit the website or Instagram
Republic Adda Bar & Lounge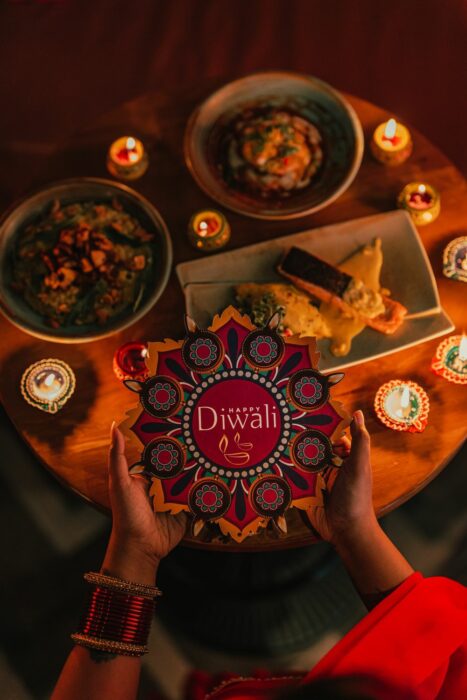 This homegrown Indian renowned for its modern Indian dishes with a contemporary twist has created a special 3-course menu for Diwali to get you into a festive mood. For starters expect flavourful dishes such as kheema kachori, followed by a tender salmon with curried potatoes and a s affron cream sauce for mains. End the evening with the classic dessert fresh mango lassi cheesecake.
DoubleTree by Hilton – Business Bay. Until October 25. Call +9715 2924 7596 and visit the website or Instagram
The Crossing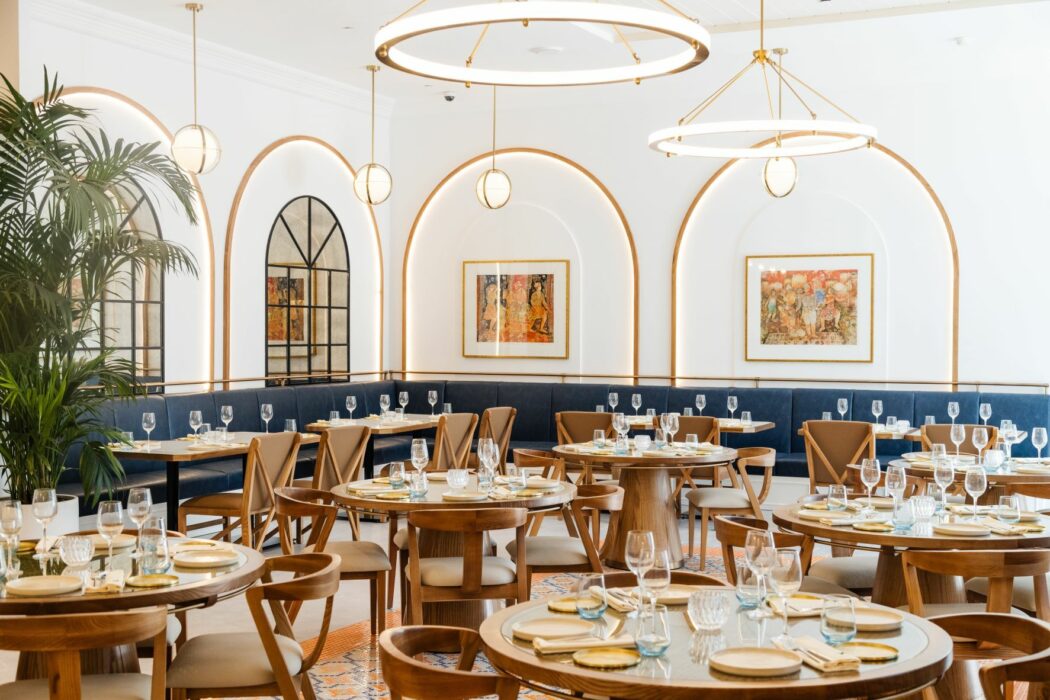 This fine dining restaurant has partnered with Dubai Economy and Tourism under their brand Diwali in Dubai to celebrate the Festival of Lights. To commemorate the occasion, their exclusive tasting menu honours popular dishes from different cultures in India. You can also enjoy an exclusive festival of light Deepavali illumination box.
H Hotel Dubai. Until October 28 from 12-3 pm and 6:30pm-12:30am. AED245 per person. Call +9714 491 9695 and visit the website or Instagram
Taj Exotica Resort & Spa, The Palm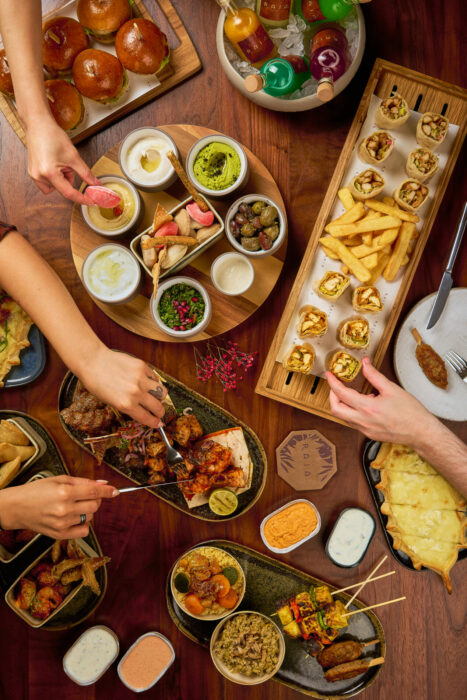 Join family and friends to celebrate the Festival of Lights and take part in the festivities at this chic hotel. Visitors are welcome to sample real Indian cuisine as the restaurants come to life with regional music and traditional festivals like Rangoli and Diya decorations.
Varq. Until October 25 from 12pm-12am. AED295 per person for a three-course set menu. Call +9714 275 4444 and visit the website or Instagram
Palm Kitchen. From October 22 to 24 from 6:30-10:30pm. From AED175 per person for Diwali Themed Buffet. Call +9714 275 4444 and visit the website or Instagram
Emperor Lounge. October 20 to 24 from 2-5pm. AED225 per stand for Mumbai Afternoon Tea. Call +9714 275 4444 and visit the website or Instagram
Diwali Dhamaka Festival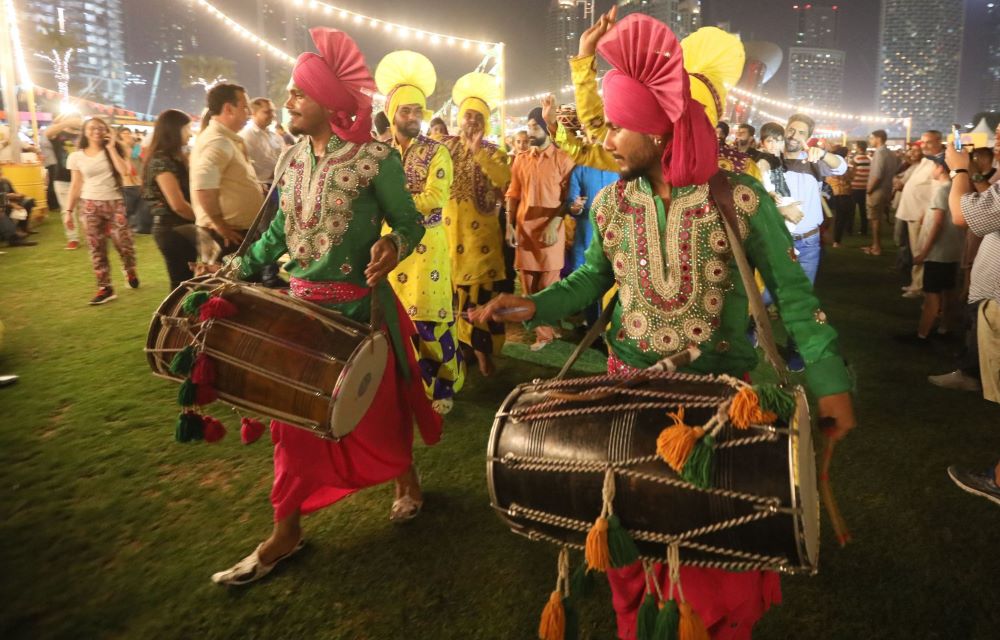 The festival is coming up for a third season with a whole line-up of exciting activities and entertainment for the whole family. The two-day event will also feature a kids' play area, live music performances by Nooran Sisters, Kutle Khan, DJ Frenzy, and Pure Bhangra, as well as cultural presentations, folk dances, and other entertainment.
More than 20 shops and food trucks will offer a choice of delectable cuisine options. There will be a massive Diwali Bazaar with over 50 vendors/exhibitors from India, Pakistan, and the United Arab Emirates, offering everything from festive clothing, jewellery, to decor, handicrafts, and gift baskets.
Souk al Marfa, Dubai Islands. October 22 and 23 from 4pm-12am.
Old Castello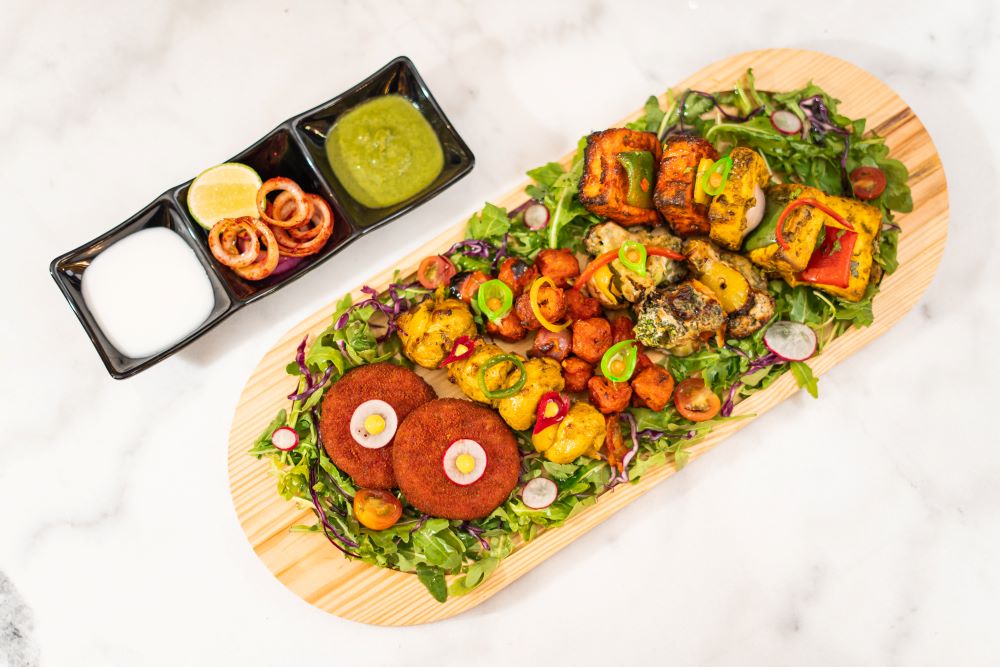 This popular Indo-Arabic Shisha Restaurant and Cafe is back this Diwali with a brand new revamped look, menu, rocking weekly line-up of live bands, Arabic karaoke nights and Live Shisha Show.
In celebration of the Festival of Lights, the venue will be serving a special menu that includes a choice of soup, starter, salad, a curry, a birynaim a pizza, a pata, Arabic platter and beverages along with a Chef's special desserts platter.
Until October 24 from 5pm-1am. From AED120 per person. Call +9715 2942 2000 and visit Instagram
Khyber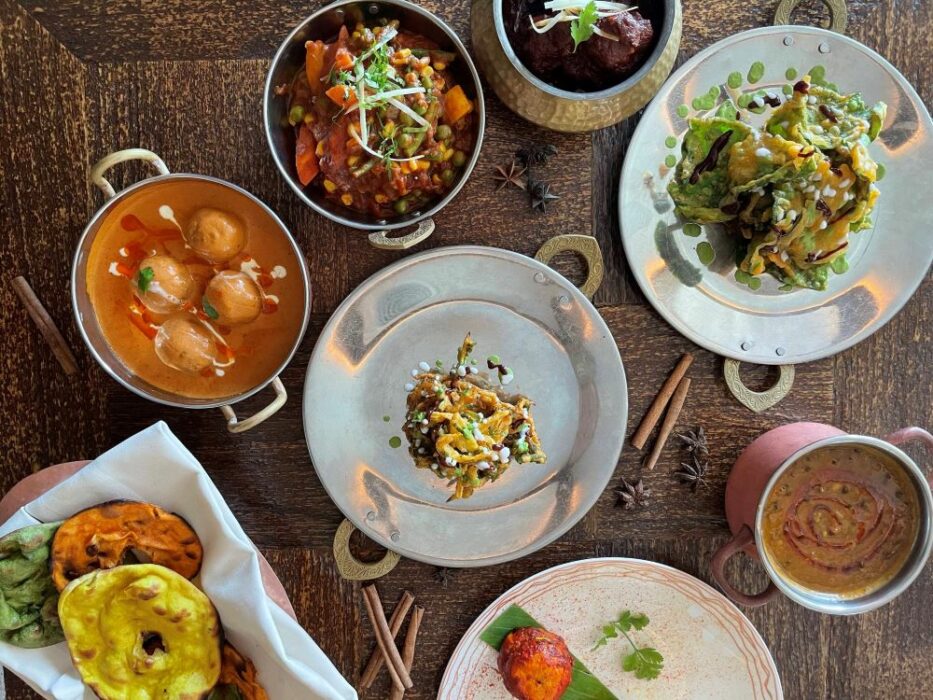 This award-winning North-Indian restaurant is celebrate the Diwali season with a special menu that will take you on a culinary journey through North India.
Indulge in a three-course traditional set menu that features delectable dishes such as zaffrani bharwan paneer tikka, pahari gosht, bharwan baigan, punjabi kukkad curry, and many more.
Dukes the Palm, A Royal Hideaway Hotel. October 2o to 24 from 5-11pm. From AED195 per person. Call +9714 455 1101 and visit the website or Instagram
Bombay Bungalow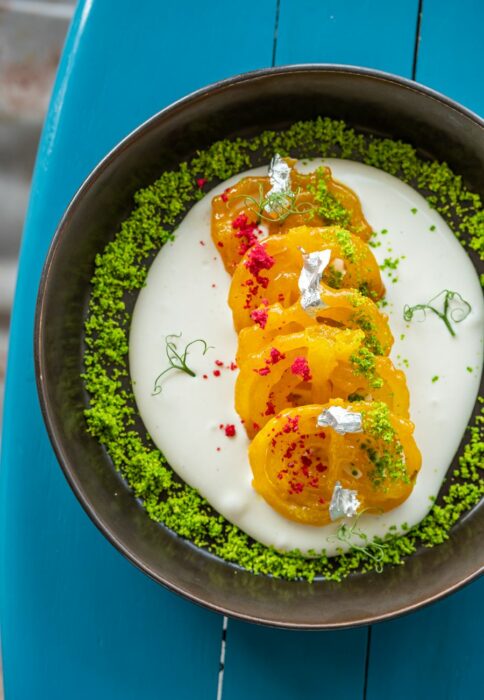 Visit Bombay Bungalow for a sensory treat and to experience the diversity, flavours, and culture of India as it unveils a Chef's Special menu for Diwali that consists of tantalising dishes created by its award-winning chefs to celebrate the event. Expect delights such as pepper- chili spiced prawn and apricot glazed mahi – mahi fish for starters, and griddle-pressed chicken with pickle onion and crushed coriander-asafoetida & spiced potato for mains.
Unit 2301, The Beach Mall, in JBR Walk. Until October 31 from 12pm-12am. Call 800 6928 779 and visit the website or Instagram
W Abu Dhabi – Yas Island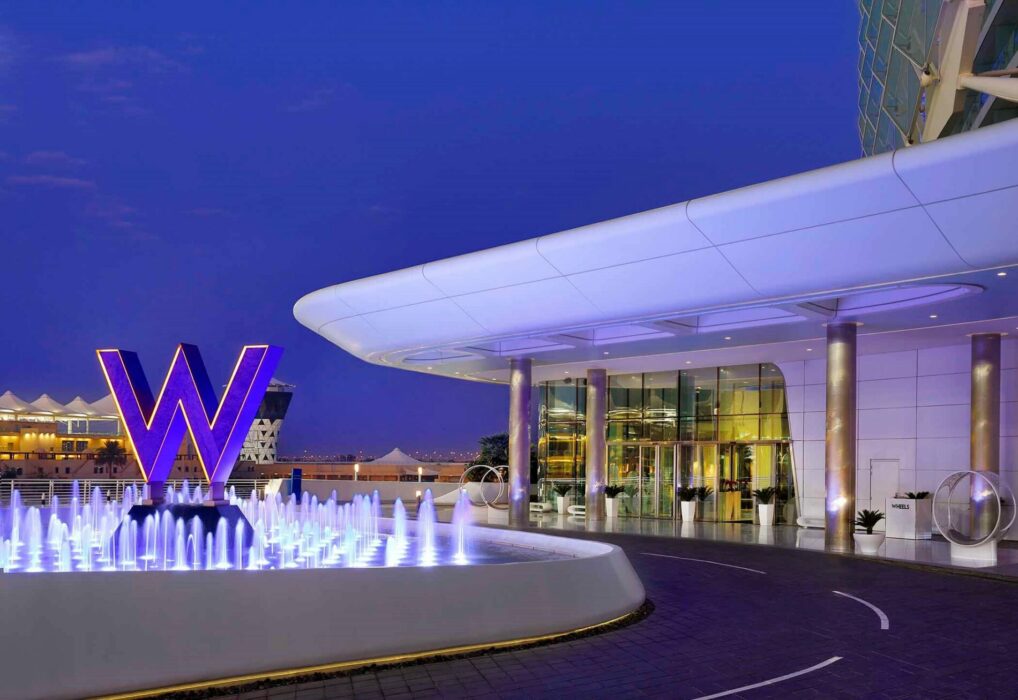 Celebrate this Diwali with a magnificent gastronomic experience as Michelin Star Chef Vineet Bhatia makes a reappearance with an exclusive pop-up at W Abu Dhabi – Yas Island.
Vineet Bhatia Pop-up. October 24 to 29 from 12:30-3:30pm & 6-11pm. Call +9712 656 0000 and visit the website or Instagram
Armani/Amal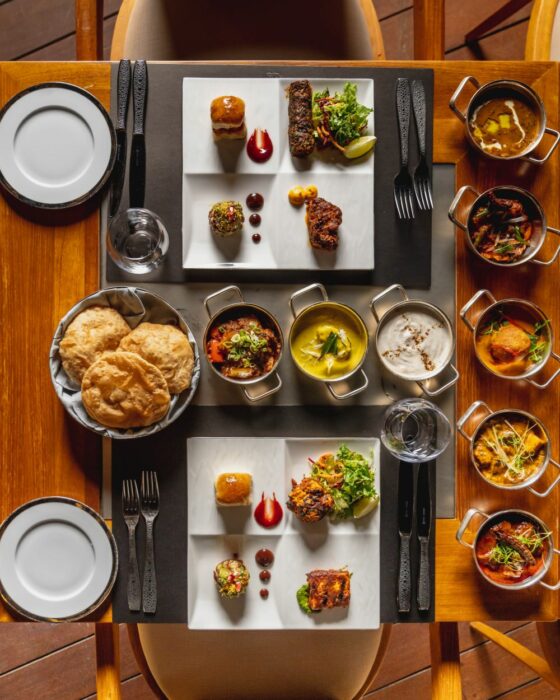 Spice up your Diwali celebrations and make memorable memories with family and friends at Armani/Amal. The chic venue is offering a three-course meal featuring traditional favourites and modern flavours.
Expect delightful dishes such as tart strawberry and tomato papdi chaat, curry leaf and ginger-marinated cauliflower or salmon, bottle gourd and cottage cheese dumplings, their signature rich and creamy dal maharani, laal maas slow-cooked lamb leg, and a delicately spiced kingfish in coconut gravy.
October 23 & 24 from 6:30-11:30pm. Diwali Set Menu for AED399 per person. Call +9714 888 3666 and visit the website or Instagram
Farzi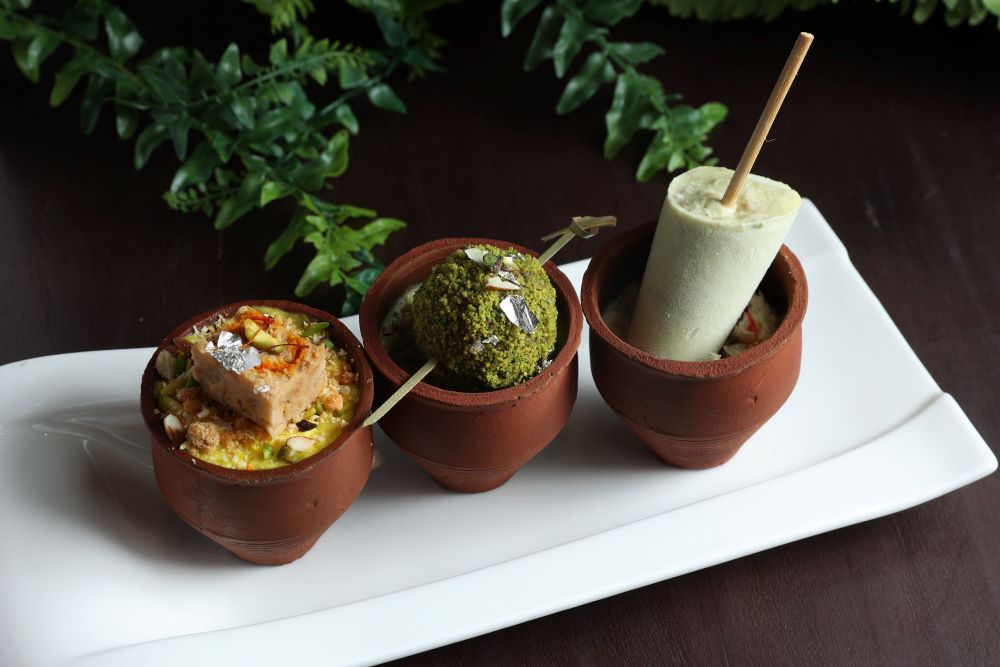 This Diwali, visit Farzi Dubai for a special feast that will elevate conventional Indian flavours to the pinnacles of contemporary cuisine. The modern Indian bistro will debut two specially designed three-course sharing-style meals, one for vegetarians priced at AED130 per person and the other for meat lovers priced at AED150 per person, from October 21 to 24.
Expect a selection of salads and chaats, such as a fresh salad made with locally sourced kale and mango topped with crumbled feta and toasted pecans, Palak Patta Chaat, a vibrant green spinach fritters, beetroot pink yoghurt and a mint and tamarind chutney; appetizers such as lahori paneer tikka with a fluffy pesto naan, Farzi's famous mashup dal chawal arancini and a golden pile of fresh-out-the-fryer samosa. Mains include herb-crusted paneer tikka with a rich makhani gravy and slow-cooked lentil stew infused with fenugreek and freshly-made bread and pulao, murgh tikka pasanda, Afghani pista korma and a lemon chicken biryani laced with zest and vegetable raita.
October 21 to 24. From AED130 per person. For reservations at City Walk call +9715 2689 2012 and Mall of Emirates +9715 0407 5590. Visit the website or Instagram
Ashiana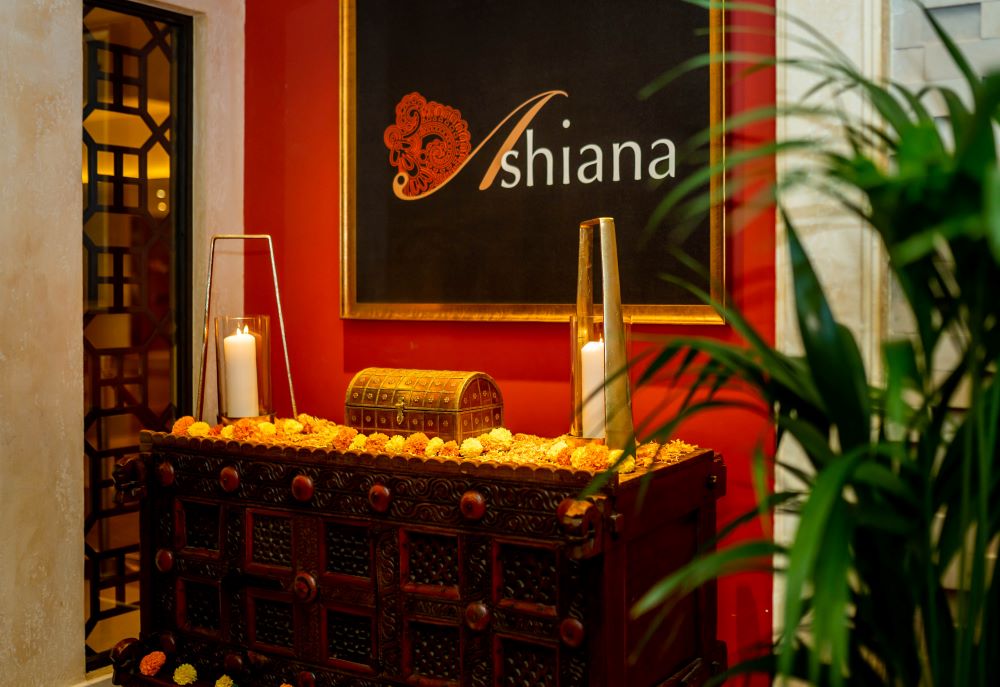 This Diwali is the perfect time to treat your taste buds to a culinary adventure and indulge in some of the best Indian cuisine offered in a warm and welcoming environment. Enjoy royal Indian food straight from Lucknow, where each distinctive dish has a tale to tell that will tantalize all of your senses.
The extensive menu, created by Chef Qureshi, features a variety of dishes such as Delhi-style aloo chole chaat, the exotic subzi, murg pesto angara tikka, nizami handi and murg balai biryani.
October 22 to 24 from 6:30-11pm. 5-course set menu starting at AED149 per person. Call +9714 207 1733 and visit the website or Instagram