Treat yourself to a swanky pool day at SĀN Beach
In need of a relaxing day in the sunshine to enjoy gorgeous views of the Marina skyline, a serene atmosphere and exquisite international cuisine? Then head to SĀN Beach for the ultimate pool day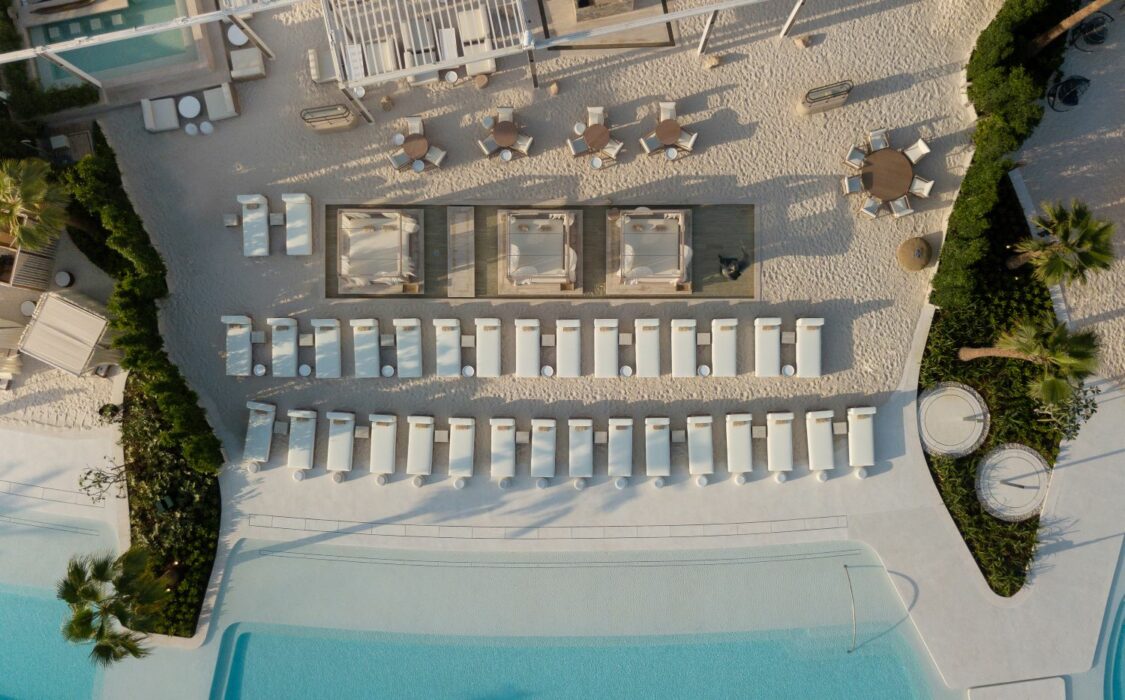 This urban paradise is reminiscent of a stylish, modern African heaven with the community at its core and inspired and named after the legendary indigenous people of Africa, the San, who believed in an invisible energy, only accessed through rituals.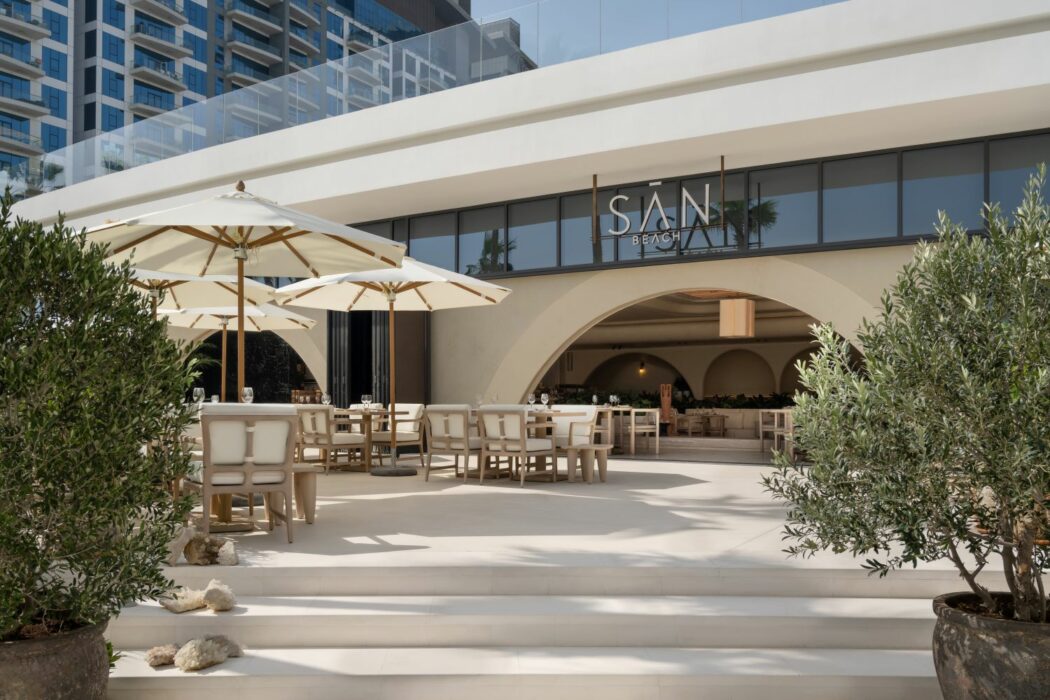 SĀN Beach is part of The Club, a high-end project by Nakheel that will house nine beach clubs once totally completed.
The elegant venue features a big infinity pool, a stylish sun lounger area with white sand brought from Bali, outdoor seating area with a pool bar and an interior restaurant with and enormous open kitchen and minimalistic design.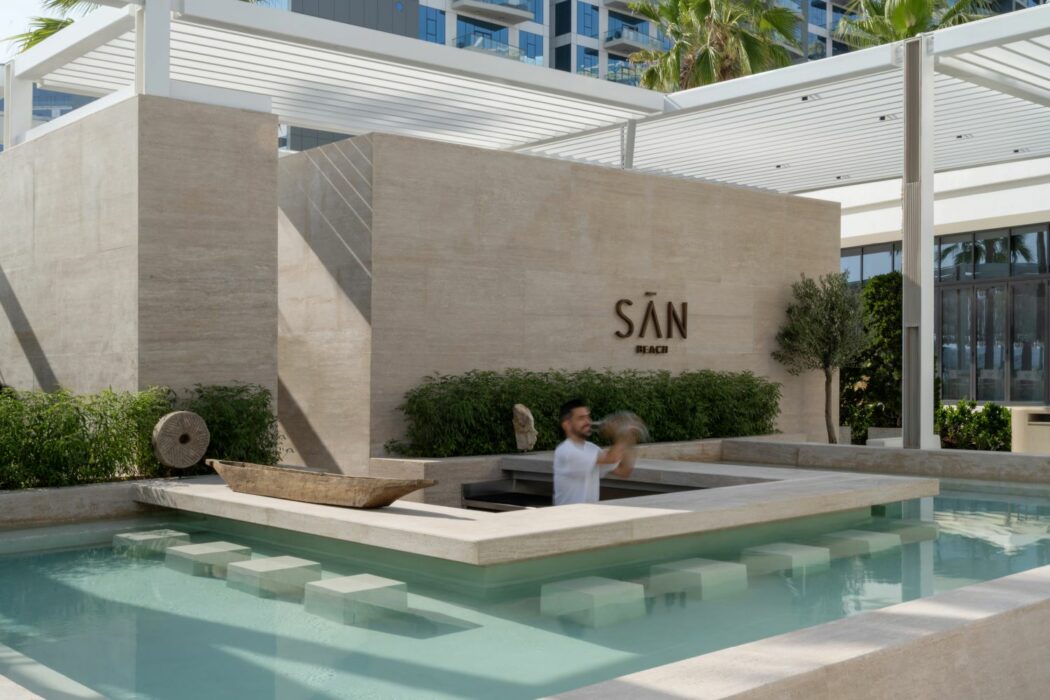 From the moment you step inside, you can see a lot of thought has been put into the art and interior design with sculptures in the shape of different elements that symbolize wind, fire, water and earth.
From the chic sun lounger area, you can admire the magnificent views of the Dubai Marina skyline and Ain Dubai. There are multiple beach packages available, from sunbeds costing AED200 during weekdays and AED250 on weekends, to luxury beds with floating veils for AED1,000 for two people and an extravagant beach villa for up to six guests with a minimum spend of AED8,000 on weekdays and AED10,000 during weekends.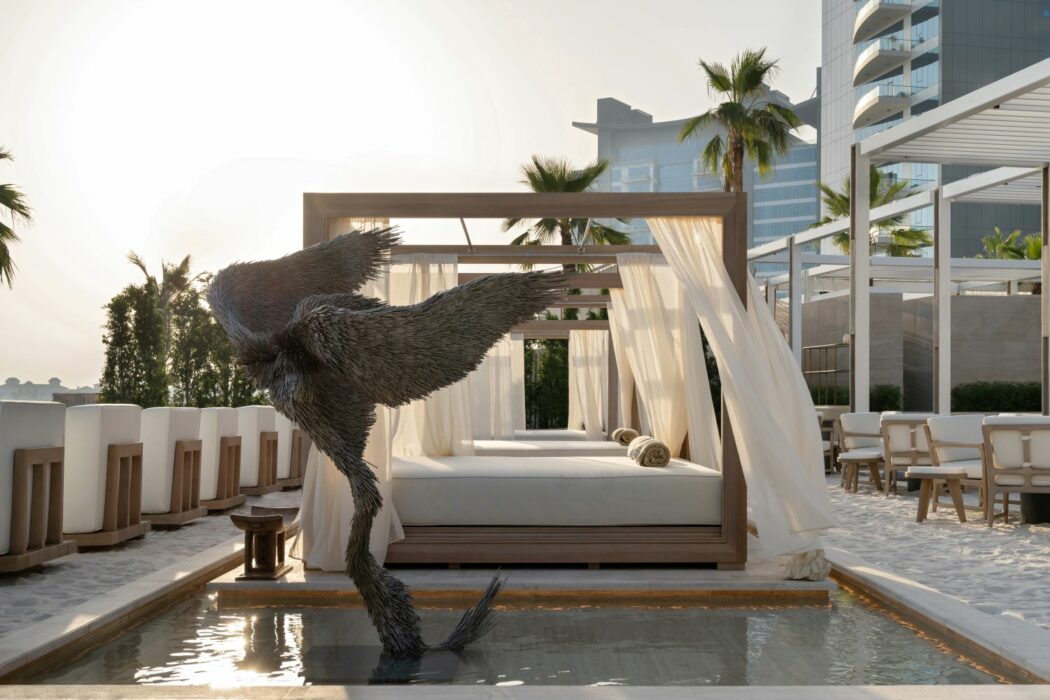 The menu offers a remarkably outstanding variety of international dishes: cold & hot starters, soups, salads, ceviches, sushi, seafood, meat and fish dishes. For the cold starters, try the delicate and utterly delicious beef carpaccio with Angus beef, tuna mayonnaise, capers and fresh truffle and the sublime otoro tartare with caviar, thick ponzu and miso bun.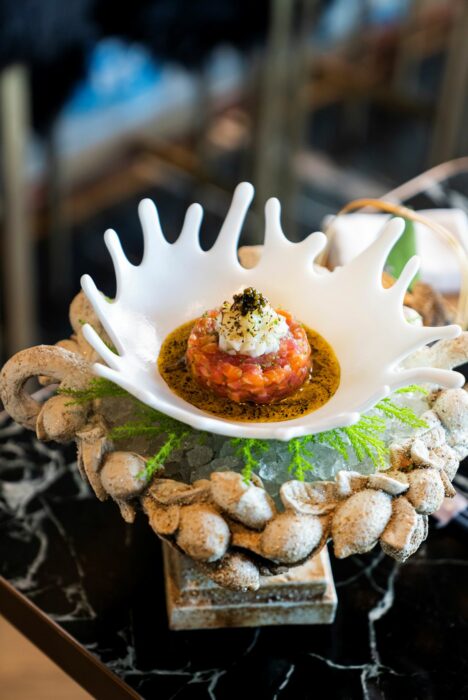 If you prefer to start with something hot, don't miss the juicy steamed clams with garlic, chilli, oyster sauce, breadcrumbs and seaweed butter and the cooked-to-perfection grilled octopus with white bean puree, grilled corn and fondant potatoes.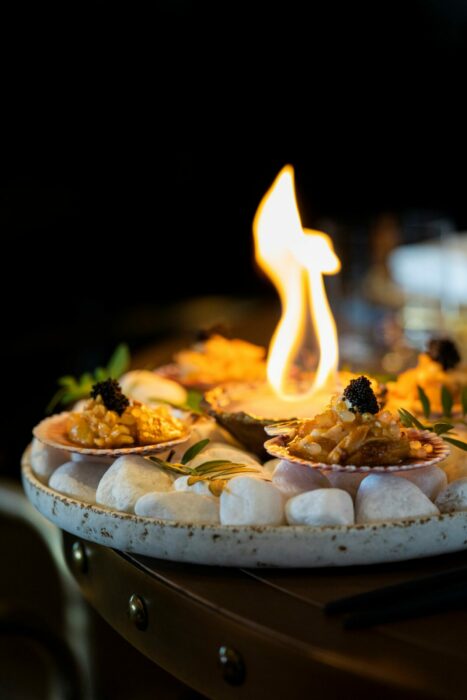 The mains are equally impressive with scrumptious dishes such as the divine lobster linguine with lemon zest and tomato flavoured lobster bisque, the incredibly soft and flavourful roasted cod with scallop velouté, caviar, black garlic, Parisienne potatoes and chives and the succulent kiwami wagyu ribeye.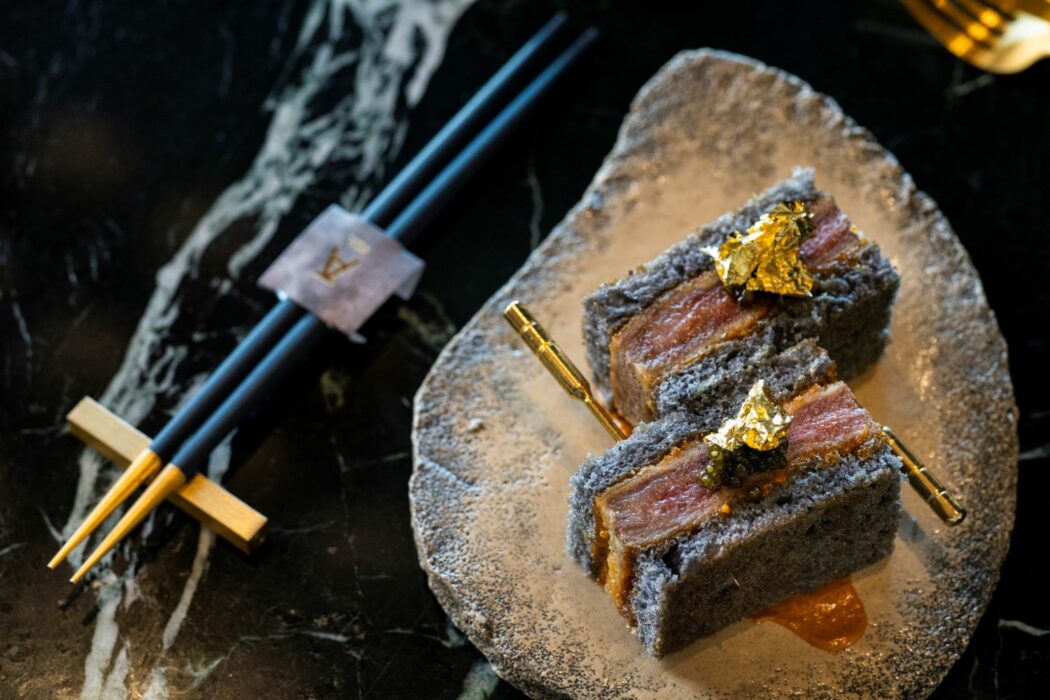 If you find yourself with space for desserts, indulge in the delightful tiramisu with mascarpone and cream and coffee and the literally melts-in-your-mouth chocolate mousse with tonka bean ice cream and feuilletine crisp.
SĀN Beach will leave you relaxed, energised and craving to come back for more!
SĀN Beach, West Beach, Palm Jumeirah. Open Monday to Thursday from 9am to midnight and Friday to Sunday from 9-1am. Call +9714 458 0499 and visit the website or Instagram