EROS announces its largest back-to-school exchange offer
Leading retailer of consumer electronics EROS announced that its annual Back to School (BTS) festival would return this year with an attractive exchange program and discounts and promotions in all of its stores in the UAE and online
Under the laptop exchange program, UAE residents, students, and educators can save at least AED 600. Exchange programs are also available for other lifestyle products, such as mobile phones, tablets, headphones, wearable technology, and smartwatches.
A UAE parent or student will typically spend at least AED 3,500 annually per child on electronic items or supplies for schools, colleges, or institutions.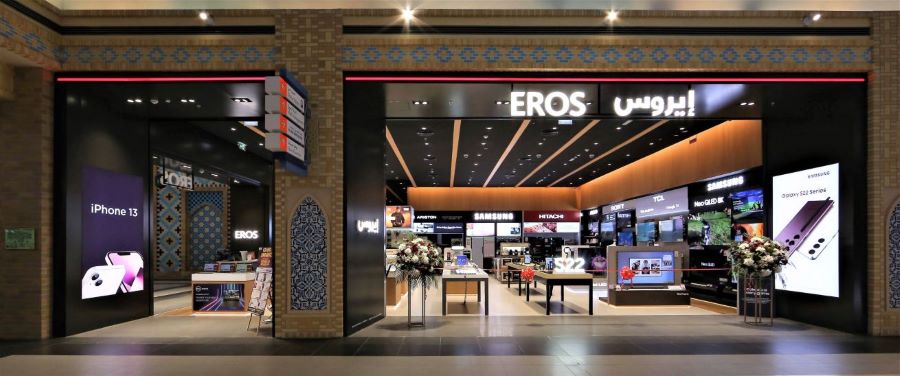 Students and teachers can trade-in their old laptops with EROS and save up to AED600 and up to AED200 on mobiles as part of the company's BTS campaign. Holders of CBD debit and credit cards receive 10% off.
There is also the chance to win a Samsung Galaxy Watch 4 with a minimum purchase of AED500 and up to an AED200 REHLAT Travel voucher with each transaction. Additionally, the merchant will provide accidental damage insurance and an extended warranty for electronics.
Mohammad Badri, Director, EROS Group said, "Back-to-school spending is at an all-time high and a concern for most parents. There is a greater demand for technology purchases, as parents splurge on premium gadgets every year, to ensure their child has the best. Having the latest tech within reach and at discounted prices can help students achieve academic success. Being mindful of our customers' rising expenses, we are offering a range of offers/ discounts both online and at the store."
By assisting them in choosing the appropriate device or gadgets depending on an educator's or student's digital demands, the skilled team at EROS will also provide guidance and reduce parents'/educators' concern.