Combating summer learning loss
Addressing the annual "learning loss," TikTok steps in as an unexpected teacher. With captivating STEM, history, and language content, the platform transforms downtime into an educational journey. Dive into how TikTok keeps teens engaged and learning during the summer months.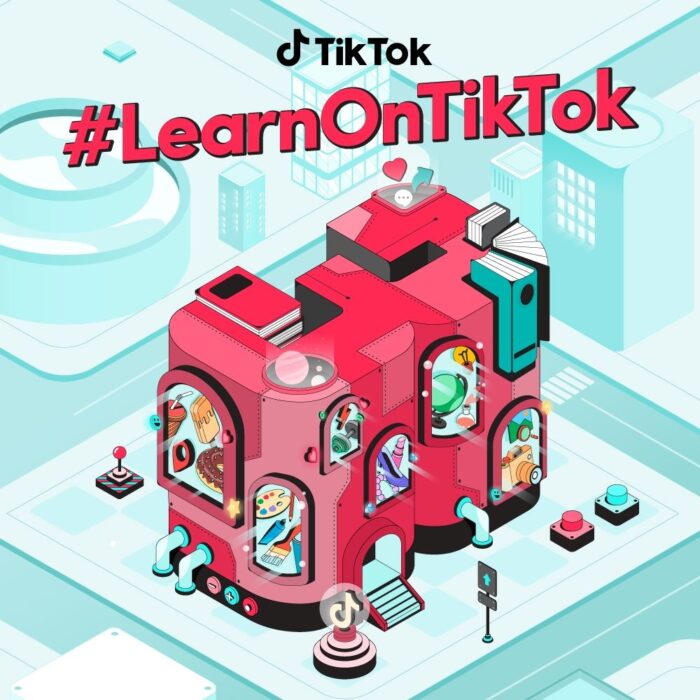 Every year during the summer school break, many students are likely to experience "learning loss", as the holiday period slows down their regular routine of study and absorption of daily learning material. In the information age, there are a wide variety of tools parents and educators can engage with to fill the gap in daily classes, including digital platforms such as TikTok, which is both handy and eclectic as a learning medium.
The platform that's known for its short videos and creative content is also an edutainment hub, a valuable resource for parents looking to engage their offspring in learning-based content and maintain their scholastic abilities and retention when school's out, so that youngsters start the new academic year at the same levels they left off.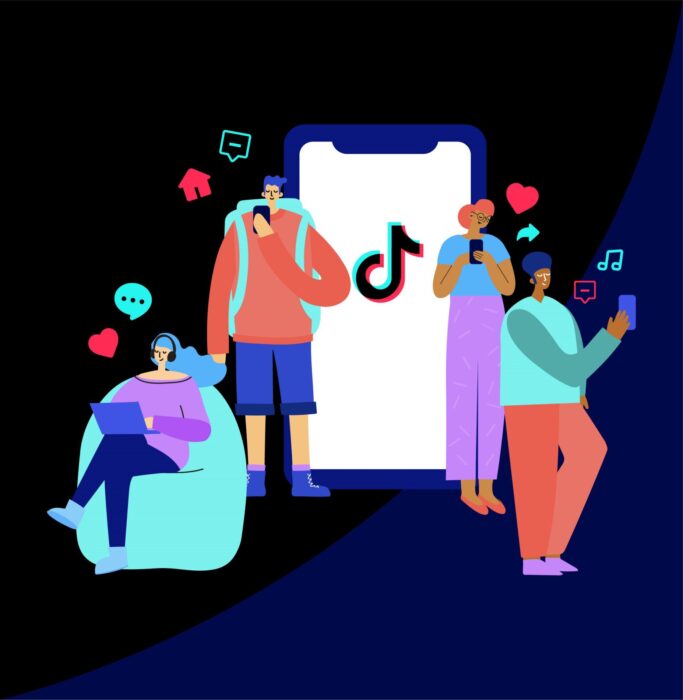 Letting teens tap into something they already enjoy – TikTok – helps them engage with the platform's instructional hashtags and resources, making it a fun and delightful way for them to pick up a skill or language during their downtime.
TikTok's edutainment content is designed to be informative and entertaining, ensuring that bolstering youngsters' learning time with new skills or talents becomes an enjoyable part of their summer experience – almost like going to virtual summer camp, in the comfort of home. By exploring varied topics through captivating videos, teens can stay curious and engaged while building their knowledge in a stress-free environment.
TikTok's entertaining short videos can be creatively leveraged by parents and educators to foster continuous learning in a fun and engaging way. There are numerous TikTok creators who have embraced the platform as a means to share educational content. Follow history creator Elnora on a journey through fascinating history titbits from different eras and mythologies, from ancient India and China to Greek and Roman stories, she shares captivating trivia. Making learning fun is Mahan, who takes geography quizzes to a whole new level with engaging questions, puzzles and trivia about countries, capitals, flags, and more.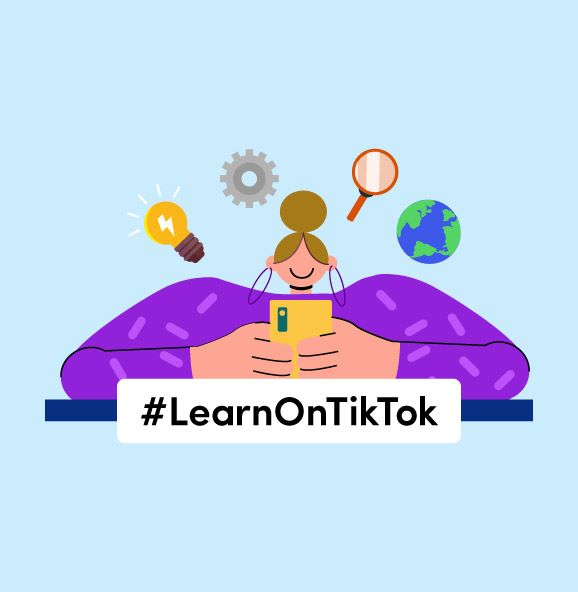 Certified ESL teacher Mohammed shares easy and valuable English language tips, from vocabulary enhancement to pronunciation and grammar lessons. Anas Shattara is a versatile creator who covers a range of topics, including handy Excel tips. He offers a wealth of insights, from tech tips and personal finance advice to mental health discussions.
For some downtime and to disengage from regular subjects and mental activities, follow fitness and nutrition trainer Atef Salah as he shares exercise routines, nutrition tips, and overall wellness pointers. From debunking fitness myths to providing guidance on supplements and water retention, his informative videos will help teens stay active and healthy over the summer. Step into the world of digital art with Jose Salibaa, who focuses solely on celebrities in his videos, recording his artistic and creative processes, such as transforming stars into Barbie dolls. Get light-hearted with Abdullah Alawi as he combines humor and viral trends to provide life advice. From tackling procrastination to improving sleep quality, his skits offer valuable insights backed by studies and reports.
To discover educational content on TikTok, parents can explore trending hashtags focused on learning. Some popular educational hashtags include #BackToSchool #SchoolReady #Healthyliving and #Here_is_how. By following these hashtags, parents can curate a feed filled with educational content that aligns with their teens' interests and academic needs.
But TikTok isn't just about watching videos – it's about participating too! The digital platform's gamified approach extends to the educational realm, creating interactive learning experiences for teen users. For example, the #ScienceExperimentChallenge encourages teens to conduct easy science experiments at home and share the results with others. The #BookTok promotes reading by having users suggest and review their favourite books. Parents can even set a challenge for their teens to learn a new language over the summer, using relevant hashtags such as #languagelearning and #learninglanguages. These challenges motivate teens to bond by participating in learning activities and building a sense of community around educational content.
TikTok users also share various do-it-yourself (DIY) projects and hands-on learning activities that parents can easily recreate at home. From art projects to science experiments, these videos provide step-by-step instructions that can inspire teens to explore their creativity and curiosity. Some great hashtags to discover these engaging activities are hashtags like #DIYProjects and #HandsOnLearning. The platform's #TipsAndTricks is another handy way to update yourself, whether it's through everyday life hacks or a pro-tip everyone needs to know.
When it comes to STEM (Science, Technology, Engineering, and Math), TikTok is a goldmine of informative and engaging creators. For example, Hassan Almossawi, the face behind @karboonish, conducts captivating science experiments, mind-bending tricks, and intriguing scientific discoveries and explores trending hacks. Likewise, Guinness and Math Guy makes math fun and accessible for all, unlocking the secrets of geometry, trigonometry, algebra, exponents, integers, SAT and GMAT questions, and more with his engaging videos, using a good dose of humour. Embark on a cosmic journey with Moqasem, who delves into the wonders of space and technology. From physics experiments to the mysteries of the universe, his videos provide fascinating insights. These accounts make complex STEM subjects fun and accessible for users who are interested in learning.
TikTok creators excel at storytelling and bringing history to life through engaging narratives. Using creative visuals, animations, and storytelling techniques, they make historical events and figures more relatable and intriguing for users. Hashtags like #HistoryTikTok and #StorytimeTikTok are excellent resources for finding history-based content that educates and entertains simultaneously, while #LearnOnTiktok is a veritable treasure trove of educational or instructional videos.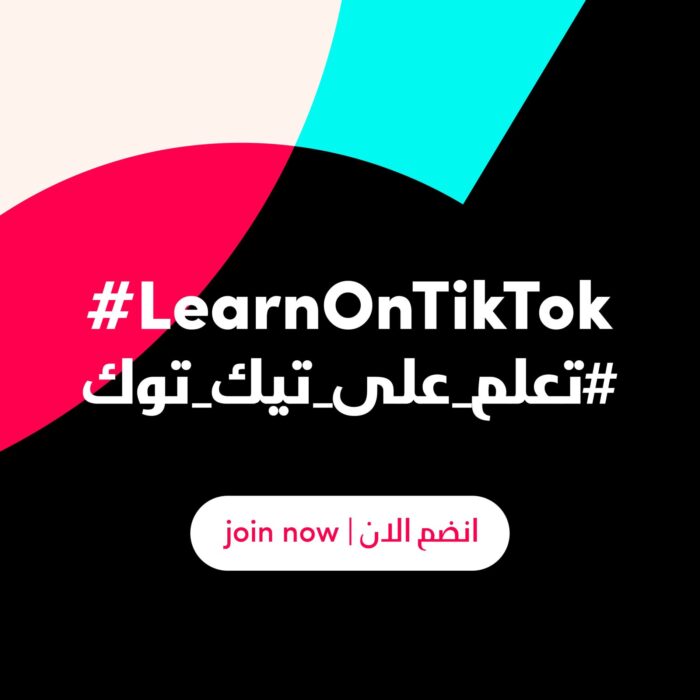 And if you're not actually heading out on holiday this summer, but would like to experience world history and culture all the same, TikTok has got you covered! Creators offer virtual museum tours, sharing fascinating exhibits and artifacts from renowned museums worldwide. Just search for "virtual museum tour" or explore the #virtualtour hashtag and you'll have access to a wealth of travel and cultural education right at your fingertips.
With its interactive and visual nature, TikTok has the potential to transform summer break into a period of continued intellectual stimulation and growth for our teens. By embracing the platform's potential in imparting new ideas and skills, parents can confidently leverage TikTok to ensure their teens never stop learning, even during the summer holidays.