What makes a good early years classroom?
Raha International School discusses the questions you should ask yourself when visiting your child's Early Years classroom.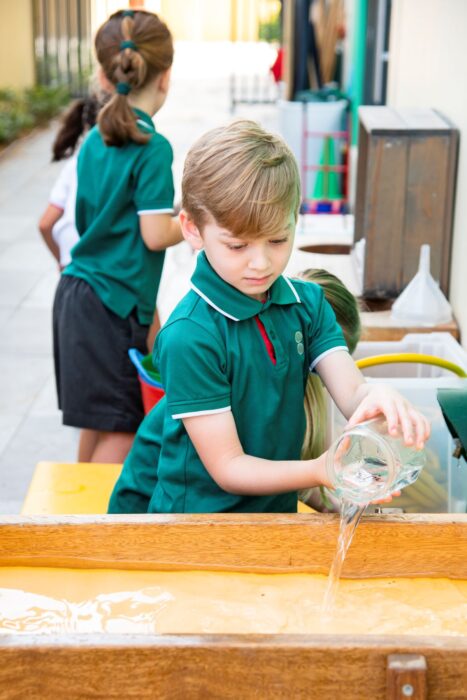 Below, we dive into what parents should consider when looking around their little one's Early Years space.
ENOUGH ROOM
What we know about child development is that the younger kids are, the more space they need. Can you see that the furniture, the tables, chairs and workstations are bunched together in small areas, meaning little ones must negotiate space? Or is there room to explore and make those nice large movements that young children are prone to?
THINK BIG
At this age, learning starts big and gradually gets smaller. Take maths for example, and check is there an area big enough to lay out the numbers and have an active number line, where kids can physically jump on the number to explore and reinforce this learning?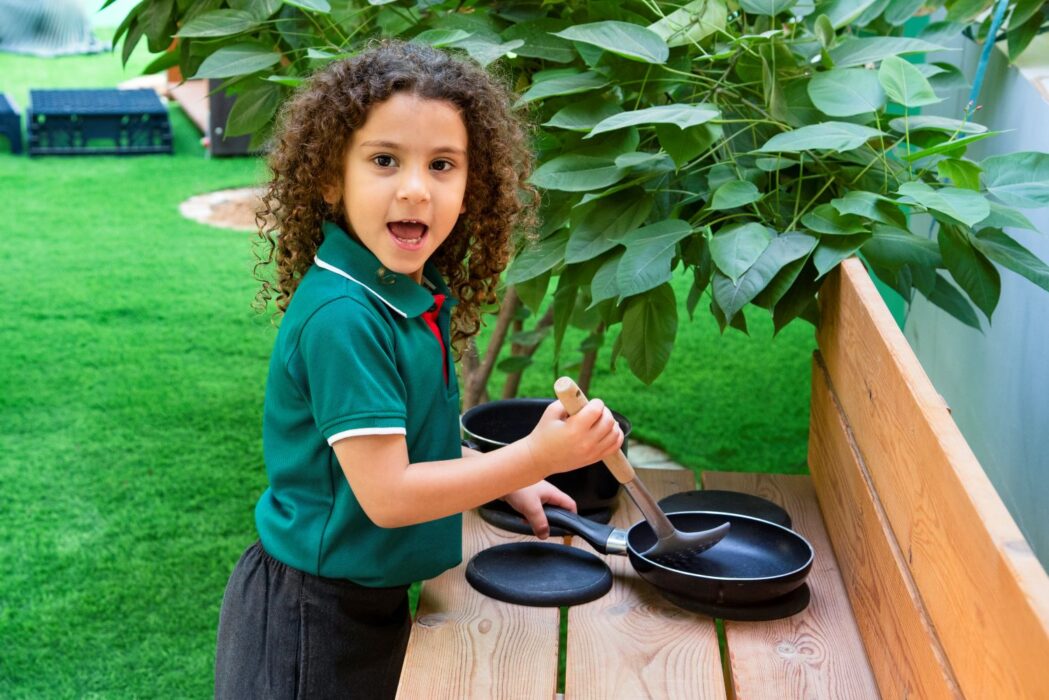 RESOURCES
Look at the resources available in the classroom – is the learning appropriate and does it match the needs and the age of your child? We know that Early Years children are active in their learning, so are there resources to compliment this hands-on approach? And can little ones easily access these resources in a free flow fashion – e.g. learn an idea one day and come back to it the next to repeat, revisit, consolidate and embed that learning?
A HOLISTIC CURRICULUM
All areas of learning should be represented. Reading, writing and maths are important, but for our youngest learners, what about social skills, language and communication? Are there spaces for them to be in small groups and larger groups? To support social and communication development, they need to be thinking, talking and sharing their ideas in collaborative spaces. Are there opportunities for children to be curious? Are there intriguing objects that they can look at through a magnifying glass to ask 'I wonder' questions? What about opportunities for children to learn about nature and the outside world?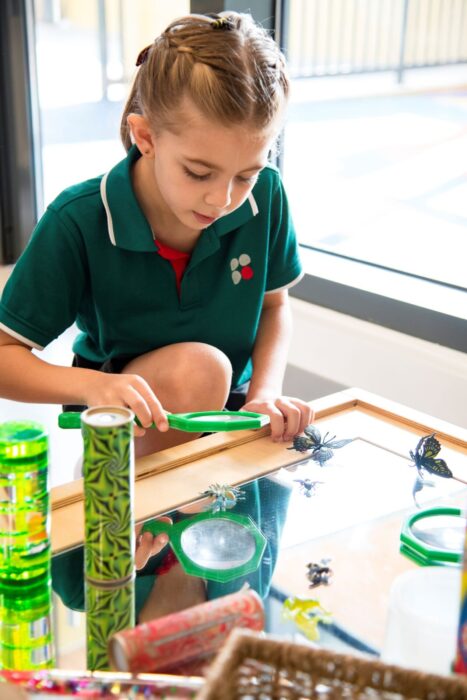 A CALM ENVIRONMENT
As a parent, you make a choice about the type of learning environment you want your child to be in, and it is likely we've experienced classrooms that are bright, colourful and busy. In contrast, what we have found is that children may feel overwhelmed, distracted and overstimulated in this type of classroom – and in particular, children with additional needs. At Raha, we have opted for a neutral colour palette with natural materials, like wood and hessian, allowing the children's work and the classroom's resources to stand out. We have found it provides a perfect balance of feeling lively and colourful, without being too overwhelming.
THE GREAT OUTDOORS
Finally, do the children have access to an outdoor learning space? These areas are integral to supporting the sensory and kinetic learning that children of this age require, whilst also boosting their mental health and wellbeing – with the benefit of being closer to nature. In an outdoor learning space children have the opportunity to be much bigger, where there is no limit to the size of their learning and the size of their thinking.
For more information, contact admissionsadmin@ris.ae