Back to school adventures: shop the ultimate collection at Babyshop
Sponsored: With the new school term coming up, we spoke with Babyshop about all they have to offer to make parents' lives easier during this transition back to the classroom.
As the days of fun in the sun breeze by, it's never too early to start planning for the upcoming back-to-school season. We understand that getting ready for the new school year can be a whirlwind of excitement and we're here to make it stress-free and budget-friendly! Look no further than Babyshop, your one-stop destination for all things back-to-school. With our fantastic range of stylish and practical products, we're ready to gear your kids up for their most thrilling school adventures yet!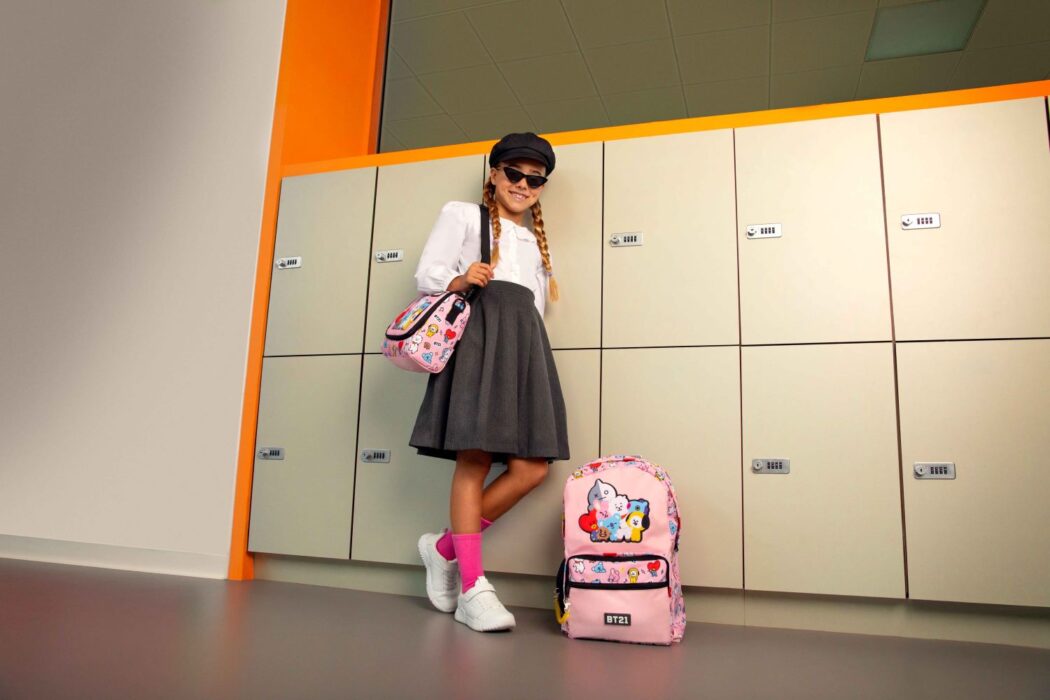 VALUE PACKS: CONVENIENCE AND SAVINGS
Check out our incredible value packs – these offer complete sets, including backpacks or trolley bags with lunch bags, water bottles and pencil cases. These packs not only ensure your little ones are well equipped for school but also save you the hassle of shopping for each item separately. It's a win-win for parents and kids!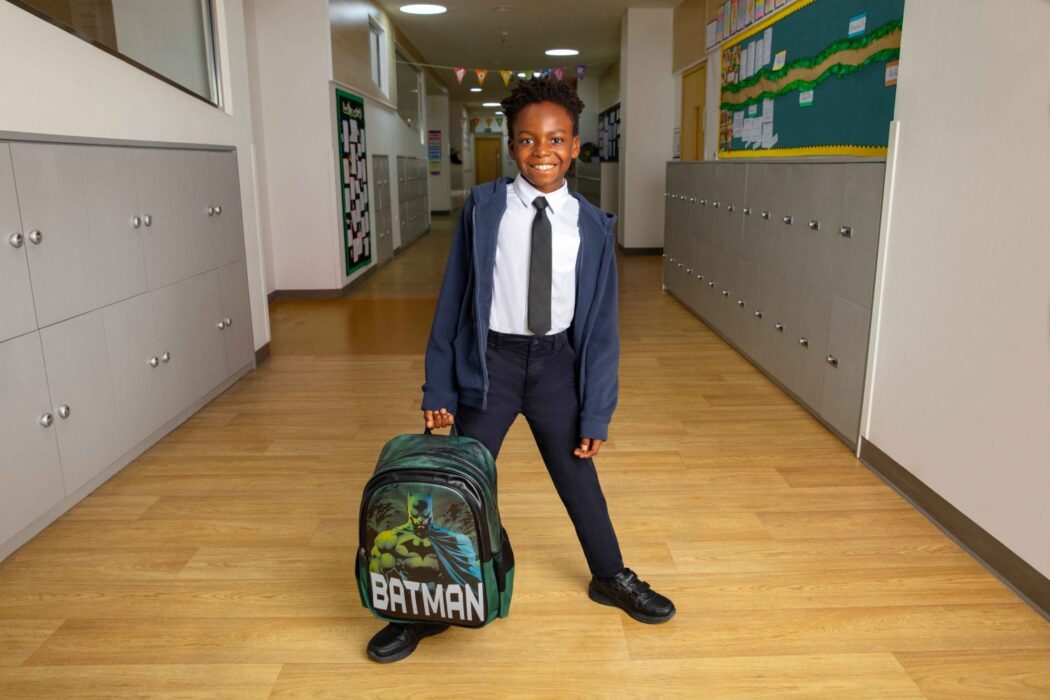 BACKPACKS AND TROLLEY BAGS: LIGHTWEIGHT AND ERGONOMIC
Let your kids showcase their unique style and stand out from the crowd with trendy backpacks and trolley bags from Babyshop. Our school bags are not only designed to impress, but also built to last – so you can rest assured that they'll be by your child's side for the entire school year and beyond. We ensure that our products withstand the rough and tumble of school life. All items also come with a one year warranty, reflecting our supreme confidence in their quality.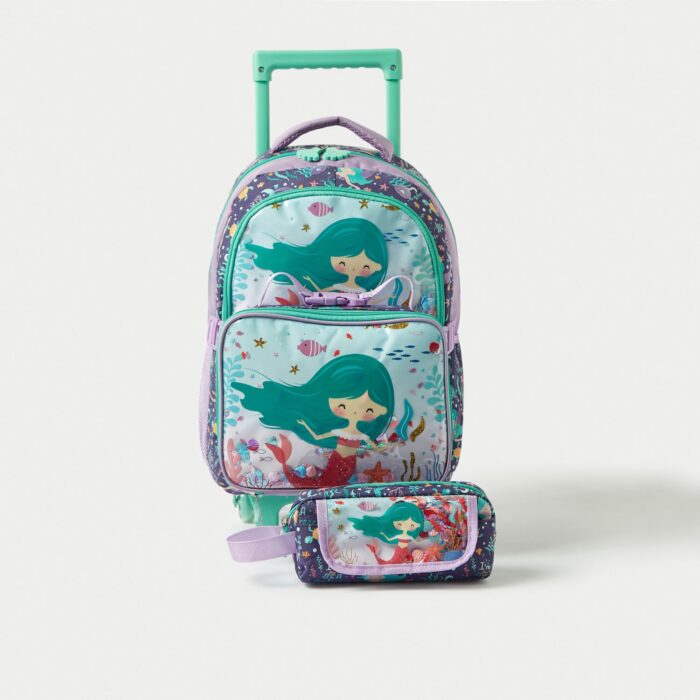 With adjustable shoulder straps, ergonomic mesh padding to prevent backache, and separate compartments for stationery and laptops, our backpacks offer ultimate comfort and functionality. They are lightweight too, making sure your kids move around with ease throughout the day. Trolley bags feature seven inch wheels, a two-step adjustable handle and the option to wear them as backpacks too. It's a perfect blend of convenience, durability and style!
 BELOVED CHARACTERS FOR ALL
We know how much kids love their favourite characters and that's why we offer a diverse range of options from top-notch brands like Juniors, Disney, Marvel and more. Let your kids immerse themselves in the magical world of their favourite heroes, crime fighters, fairy tale princesses and adorable characters. From Batman, Spiderman, Sonic, Naruto, Mickey and Paw Patrol, to Disney Princesses, Frozen, Minnie, LOL, Barbie, Hello Kitty and BT21 – the perfect blend of trendy and playful designs awaits your little one's pick!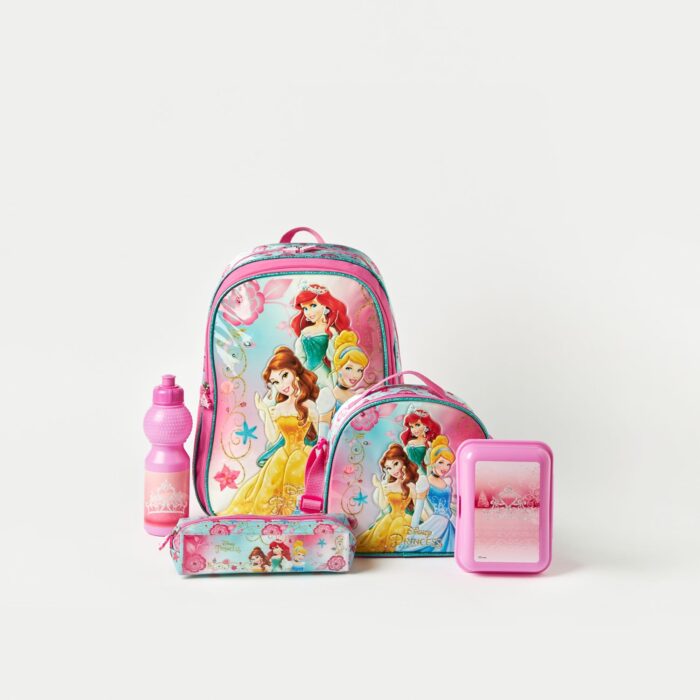 ESSENTIALS FOR WELL-EQUIPPED KIDS
Apart from backpacks and trolley bags, Babyshop has a fantastic collection of essentials to keep your kids set throughout the day. Discover our range of water bottles that come with double-wall, vacuum-sealed technology to keep beverages hot for 12 hours and cold for 24 hours. The lunch boxes and bento boxes are designed with multiple partition tray sets or divided compartments, making it easy to organise meals. Our lunch bags are insulated and padded to control temperature, ensuring that kids' food stays warm or cold as desired.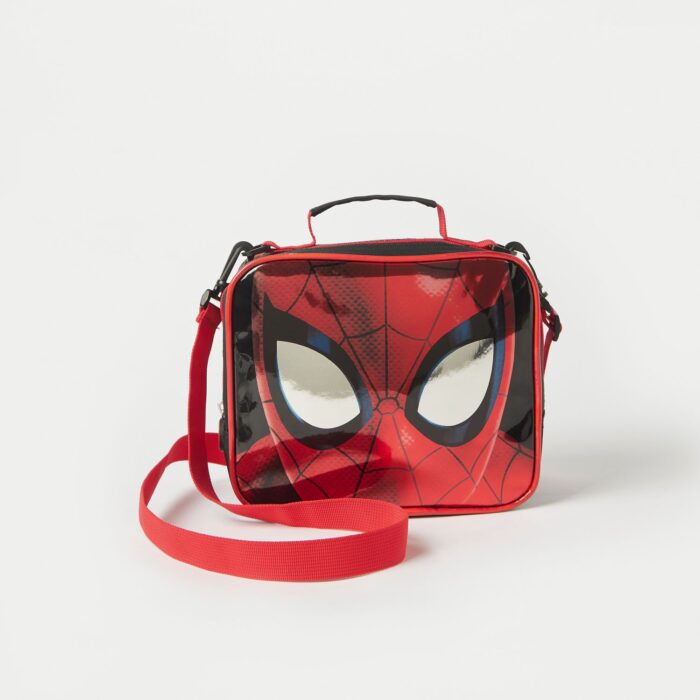 Back to school shopping just got a lot simpler with Babyshop's fantastic collection. From stylish backpacks and trolley bags, to durable water bottles and lunch essentials, we've got everything your kids need for a fabulous start to the new school year. As a cherry on the top, when you buy any school bag from Babyshop, you get vouchers worth AED 400+ from partners like Burger King, Funcity, E-City, Fitze and Instashop. A win-win for the whole family!
Shop the back-to-school collection at your nearest Babyshop or Babyshop at Centrepoint store, or shop online at www.babyshopstores.com and get your kids ready for their learning journey to begin!