The future of tech in beauty
Veronica Martin spoke to Lisa Lee, VP and Head of Business Development at Perfect Corp, to discuss the future of tech in the beauty industry, how Perfect Corp empowers brands digitally and what AI skin technology is.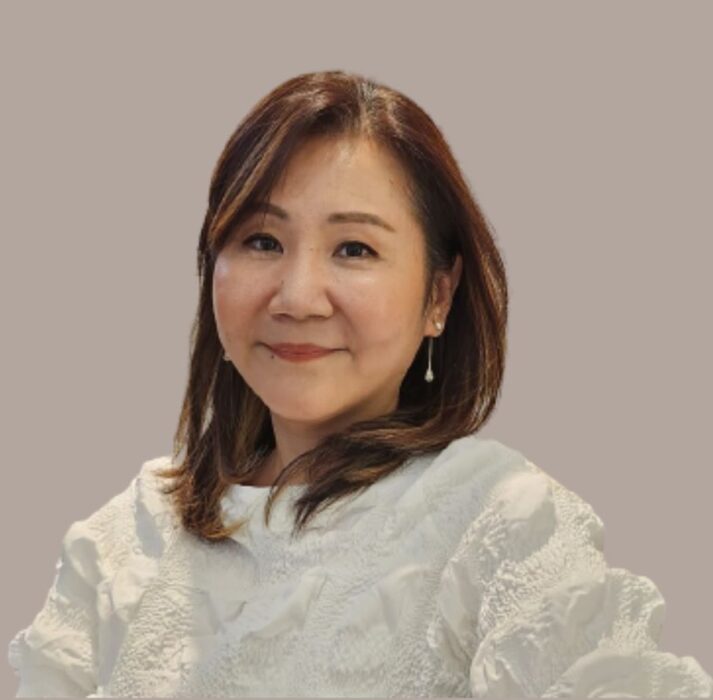 How are you transforming the future of tech through Perfect Corp?
We are the leading SaaS artificial intelligence and augmented reality beauty and fashion tech business solutions provider, dedicated to transforming the consumer shopping experience through seamless and omnichannel experiences.
We are pushing the frontiers of technology to offer results-driven, inclusive, interactive, and sustainable solutions that can be easily integrated into a brand's website and apps, as well as various social media channels.
How does Perfect Corp empower brands to embrace the digital-first world?
We are leading the digital transformation in beauty by empowering brands of all sizes to offer their customers unique digital experiences that speak to them on a level that hasn't been seen before.
With Perfect Corp.'s solutions brands are able to offer personalized shopping journeys that are tailored to each unique user's needs, preferences and physical attributes.
What are the key features of Perfect Corp's suite of enterprise solutions?
Perfect Corp. offers a range of solutions aimed at democratizing access to enriching digital shopping experiences through AI & AR technologies. The main ones of which include:
Virtual Makeup Try-On: Users can sample makeup products on their own faces in real time through AR technology, creating a seamless user try-on experience. Smart shade finding technology also matches users with the perfect foundation shade for their unique skin tone.
AI Skin Analysis with Product Recommendation: Skincare shoppers can enjoy a dermatologist-verified skin scan to gain valuable insight in to the condition of their skin, and receive personalized skincare regimen that will target the unique issues identified.
Virtual Try-On for Jewellery and Watches: Advances in hand, ear and neck mapping allows us to offer virtual try on for earrings (in several placements across the ear), necklaces (of varying lengths) rings, bracelets and watches. All of these try-ons are generated using PBR and come with a hyper-realistic appearance through their material reflections, rigid body dynamics, occlusion culling, and more.
What is AI Skin technology and how does it utilize AI deep learning?
The AI Skin Analysis tool utilizes deep learning technology to provide users with real-time skin care analysis and treatment recommendations through accurate detection of wrinkles, spots, skin texture, dark circles, and up to 10 other skin concerns.
Generative AI advancements are also able to simulate skin healing results, giving users emulations of the progress they can expect to see over time.
What are the advantages of your AI-powered skin analysis software compared to regular skin scanner machines?
When comparing traditional skin analyzer machines to our AI solution, several key differences come to light. Traditional skin analyzer machines often require a substantial physical footprint, whereas AI skin analyzers are typically app-based, thus effectively weightless and can be used on portable devices such as smartphones.
The ease of use of the AI skin analyzer is also superior, with intuitive interfaces that simplify operation and interpret results in a user-friendly manner. Furthermore, unlike the substantial fixed cost of a traditional machine, the AI skin analyzer offers adjustable pricing.
This model allows businesses to select a plan that fits their usage frequency and budget, making professional-grade skin analysis technology more accessible to a wider array of users. Therefore, the AI skin analyzer emerges as a clear winner in terms of portability, user-friendliness, and cost flexibility.
How can beauty tech enhance the consumer shopping experience in the GCC?We know that consumers across the GCC have a real appetite for the most bleeding-edge products and experiences. Couple this with the region's admiration for beauty and you have real potential for growth. We believe that consumers across the GCC will benefit from our solutions and embrace the shopping experiences of the future.
In what ways can virtual try-on technology help mums make informed beauty and fashion choices from the comfort of their homes?
Our full suite of solutions allow mums, who often have very little free time, the chance to get an in-store experience, from the comfort of their own homes. With virtual try-on technology, mums can try-on dozens of shades of lipstick in a matter of seconds, they can find a foundation that perfectly matches their skin tone in just one click, they can receive personalized skincare recommendations with just one quick facial scan.
All of this saves mums valuable time and energy of driving to a store, speaking to an attendant, trying on products, washing them off, and so on, and streamlines the entire shopping journey into one smooth experiences that can be completed from their mobile device on the go.