Indulge in coastal bliss at Bal Harbour Beach Club
Nestled within the lavish Marriott Resort Palm Jumeirah, discover the idyllic Bal Harbour Beach Club and enjoy the ultimate daycation with stunning views of the Dubai skyline, delectable light bites and signature blends.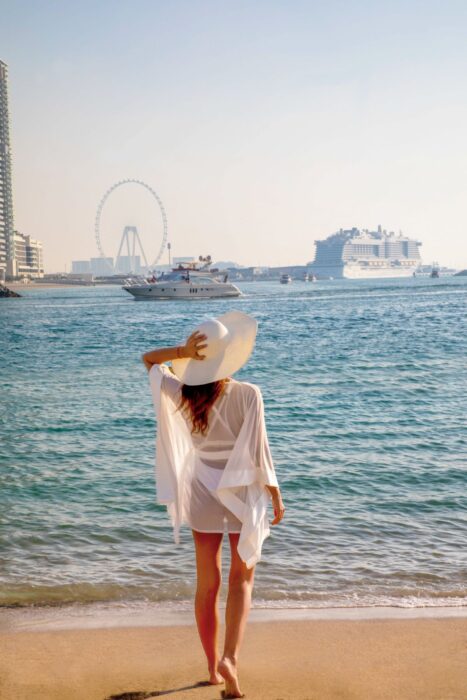 The beach club boasts a generous expanse of 7,000 square metres of pristine sand, offering ample space for relaxation and recreation. The crystal-clear waters invite you for a refreshing swim, while the comfortable loungers and cabanas provide the perfect retreat for soaking up the sun in style.
The venue's chic and sophisticated design seamlessly blends with its natural surroundings, creating a harmonious environment that is both inviting and awe-inspiring.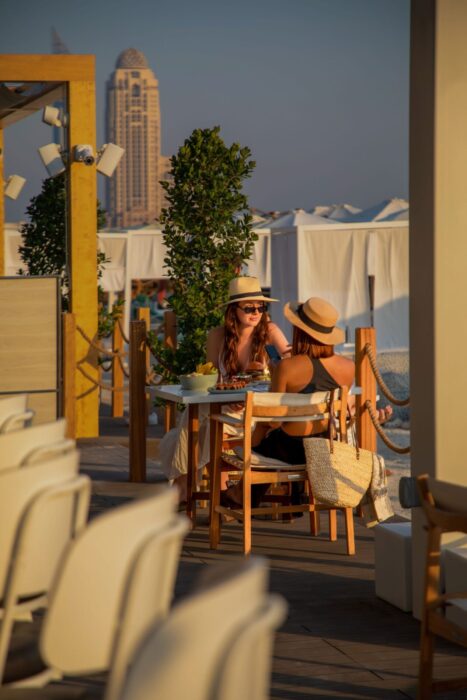 The menu features a tantalising selection of light bites and main courses. For a burst of flavours, try the grilled halloumi bowl, adorned with poached egg, walnut hummus, sesame kale and quinoa. The salmon poke bowl combines the freshness of pineapple and avocado with a touch of spiced mayo and toasted seaweed.
When it comes to the mains, the truffle & mushroom flatbread is absolutely delightful, topped with rocket salad, Parmesan cheese and a drizzle of truffle oil. For the burger enthusiasts, the Wagyu cheeseburger is a true indulgence, featuring succulent beef bacon and a touch of tangy mustard. If you crave the taste of the sea, the lobster roll is a must-try, complemented by a blend of cayenne pepper, celery, and citrus aioli, providing a perfect balance of flavours.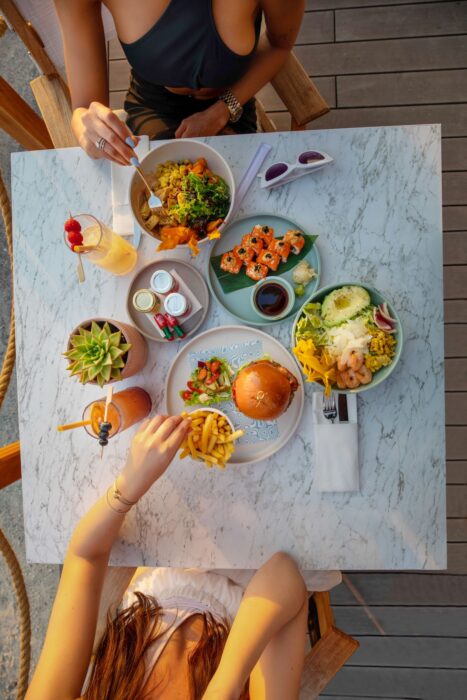 For desserts, treat yourself to the tropical fruits with frozen mango and acai for a refreshing finale to your meal.
Whether you're seeking a mid-week getaway or a blissful weekend escape, immerse yourself in the beach chic ambiance of Bal Harbour Beach and unwind and relax in this serene oasis.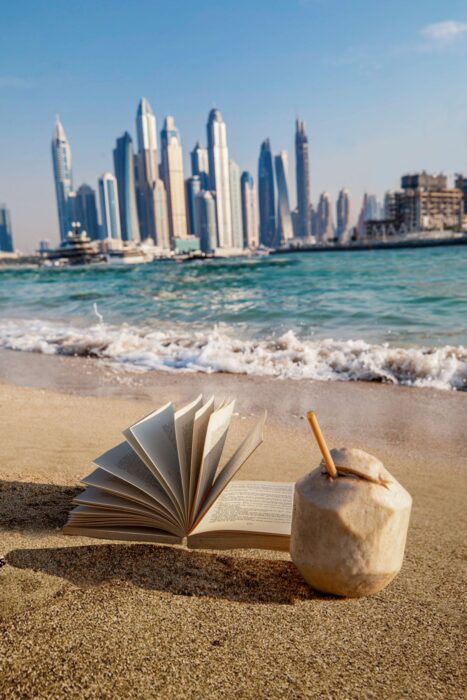 Beach passes are fully redeemable for food and beverages at the venue and access to Bal Harbour Beach operates on a first-come, first-served basis.
Daily from 10am-10pm until September 30. AED250 per adult on weekends. AED125 per child on weekends. Call +9714 666 1111. Visit the website or Instagram