Discover the power of edutainment
Explore the captivating world of TikTok's #LearnOnTikTok movement, where education is seamlessly blended with entertainment. From mind-blowing science experiments to practical life hacks, dive into a diverse range of bite-sized videos that expand your knowledge while keeping you entertained.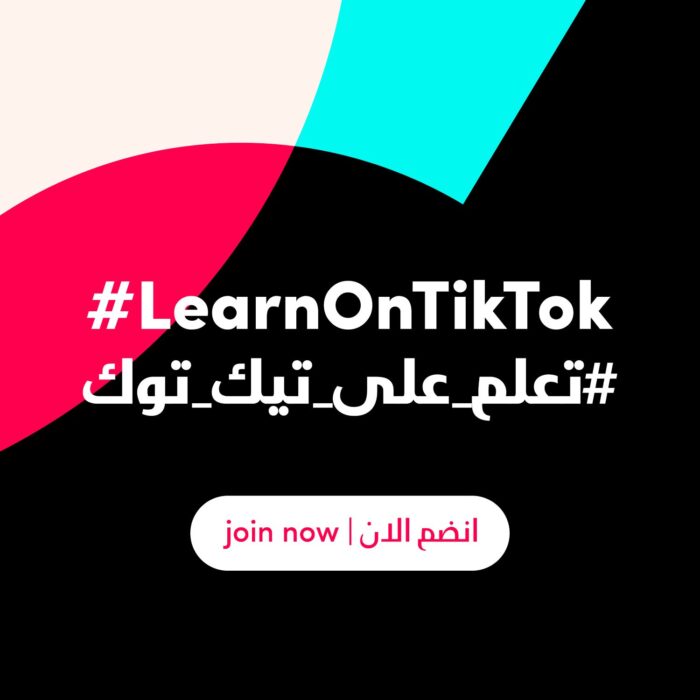 TikTok is a multifaceted platform, where entertainment and knowledge converge, offering a boundless array of content that captivates and teaches simultaneously. With the #LearnOnTikTok movement, there's a whole wide world of education on this vibrant platform, which is at your fingertips to help you expand your knowledge and have a laugh at the same time.
Since the #LearnOnTikTok community began during the pandemic in 2020, TikTok has revolutionized the way we acquire knowledge by infusing it with fun, entertainment, and bite-sized videos. It's like stepping into a virtual classroom where education meets fun — in short, it's "edutainment" central. In this era where digital learning has truly come into its own, pooled together with TikTok's massive community of creators, the possibilities for learning are endless.
No matter what sparks your curiosity, you're bound to find captivating content that piques your interest. From mind-blowing science experiments to practical life hacks, there's something for everyone.
But what makes learning on TikTok so special? Well, let's start with the fact that it's all about breaking down complex concepts into bite-sized chunks. Forget about lengthy explanations or mind-numbing lectures. TikTok's creators have mastered the art of condensing information into short, snappy videos that keep you engaged and entertained.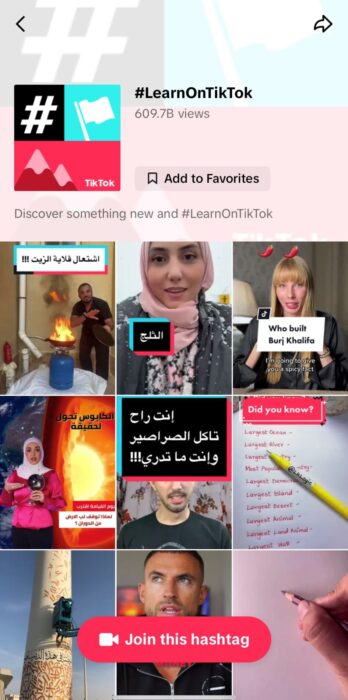 Naturally, the #LearnOnTikTok hashtag has amassed a staggering 593 billion views so far. This popularity aligns with the trend towards micro-learning, which – according to a study by the Journal of Applied Psychology – is proven to be 17% more efficient than longer-duration courses. Gen-Z and millennials love virtual learning environments and online video tutorials, making TikTok the perfect delivery vehicle for micro-learning. It's in their favourite format – video – and on their beloved phones.
One of the most fantastic aspects of TikTok's educational content is its incredible diversity. You'll find creators covering a wide range of topics, from practical skills like cooking and DIY hacks to mind-expanding subjects like history, psychology and even astrophysics. There's a TikTok creator out there waiting to share their expertise with you, no matter what your topic of choice is.
Similarly, if you're looking to learn a new language, TikTok offers bite-sized videos that cover everything from grammar rules to pronunciation tips. You can watch native speakers demonstrate real-life scenarios and conversations in the target language. This type of immersive learning helps users understand how the language is used in everyday life and makes it easier for them to apply what they have learned in real-world situations.
And it isn't only for focused, engaged learning either. #LearnOnTikTok is also a platform for promoting creativity and self-expression. Users can potter around to find new hobbies, or improve their existing skills through tutorials by talented creators. While you can learn how to draw, paint or play musical instruments, you can also find videos that showcase DIY projects, makeup tutorials, fashion tips or home improvement pointers.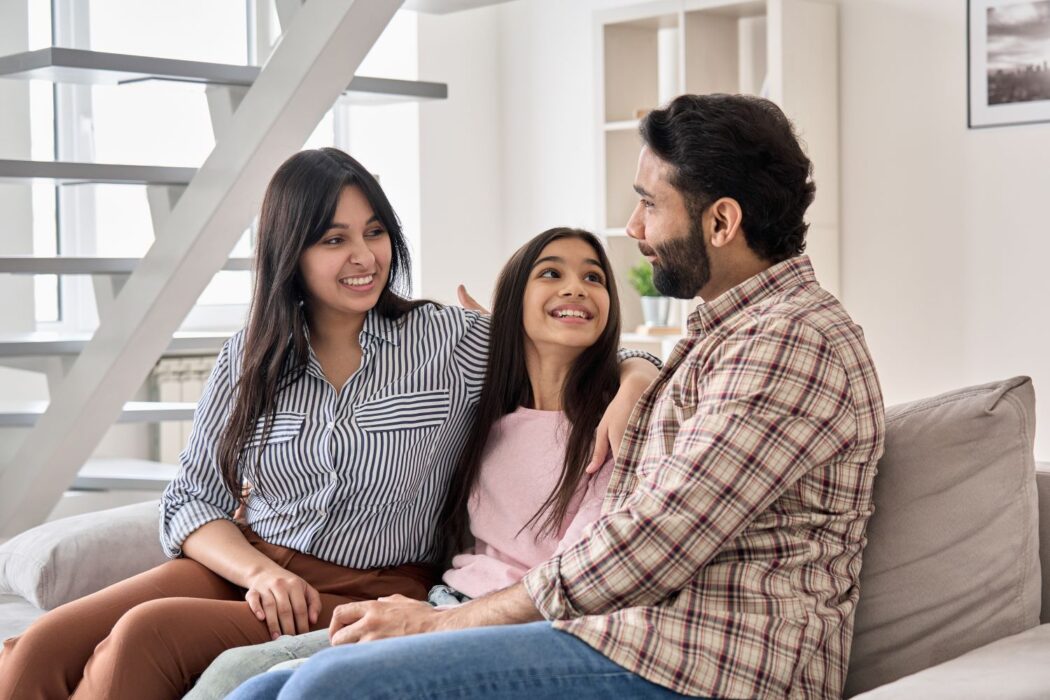 From the MENA region, TikTok creators are making a significant impact in the educational content space. Some of these incredible individuals include @takhayaal, known for his humanities content, diving into topics like the origins of language, science, history, geography and personal development. His "can you imagine" style engages audiences and sparks their imagination. Covering a range of educational content, Abdullah Alawi posts on everything from school education to health and wellness, collaborating with brands and other creators to widen his impact.
#LearnOnTikTok has also enabled creators to cash in on their success offline, as their popularity on the platform opened up other avenues. With his medical content, Dr Zaid Samkari secured a Ramadan TV show and even opened his own medical clinic. His TikTok presence propelled his career and helped him connect with a wide audience. Fitness enthusiast Atef Salah, who shares fitness content and provides valuable nutrition advice, started an online physical fitness training program and gained clients. Specializing in physiotherapy and medical content, Abu Ali opened his own clinic as his popularity grew on TikTok.
Such creators foster a sense of community on #LearnOnTikTok. It's not just about consuming content; it's about connecting with like-minded learners worldwide. You can engage in discussions, ask questions, and even collaborate with other creators who share your passion for learning, providing support and encouragement along the way.
In the global classroom that is TikTok, knowledge knows no boundaries: you can learn about the wonders of the universe one minute and discover how to whip up a delicious recipe the next. TikTok's ability to seamlessly transition from one subject to another means that each video offers a new adventure and a chance to expand your horizons.