Transform your summer style with interchangeable straps
Say goodbye to limited style options and hello to endless possibilities. With just three clicks, you can transform your sandals from day to night, beach to office, and summer to post-summer effortlessly.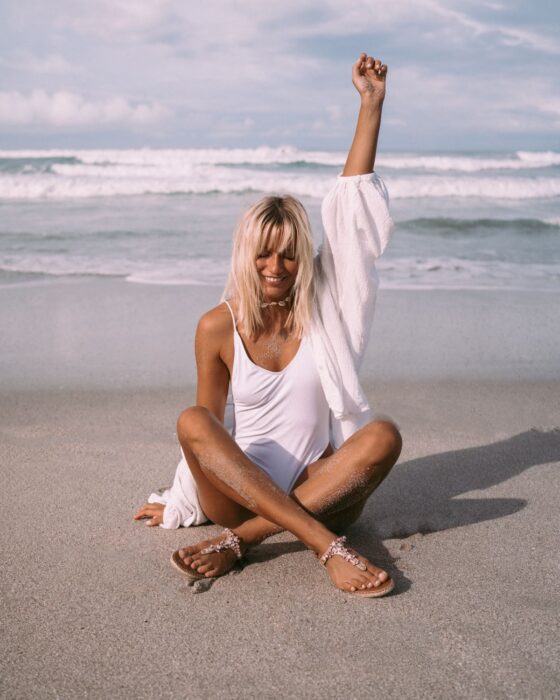 Summer is the time for regular pedicures and matching sandals. In the UAE, we are lucky enough to be able to wear open-toe shoes most of the year. Cute summer sandals are necessary, but so is investing in styles that can easily go from one event or season to another, from summer to fall, or from summer to post-summer if you live here.
With its contemporary interchangeable sandal straps, Hey Marly gives you the option of creating diverse yet fashionable appearances.
Hey Marly's top-selling sandals allow for easy and rapid customisation with a single click to the sandal base thanks to their assortment of strap colours and styles. Additionally, there are alternatives for mixing and matching sandal bases that offer a classic, beach-ready appearance or a more structural sole that is practical and comfortable for travelling or running errands on a daily basis. According to the particular style, the bases are available in beige, black, cognac, and taupe, further enhancing the personalised approach.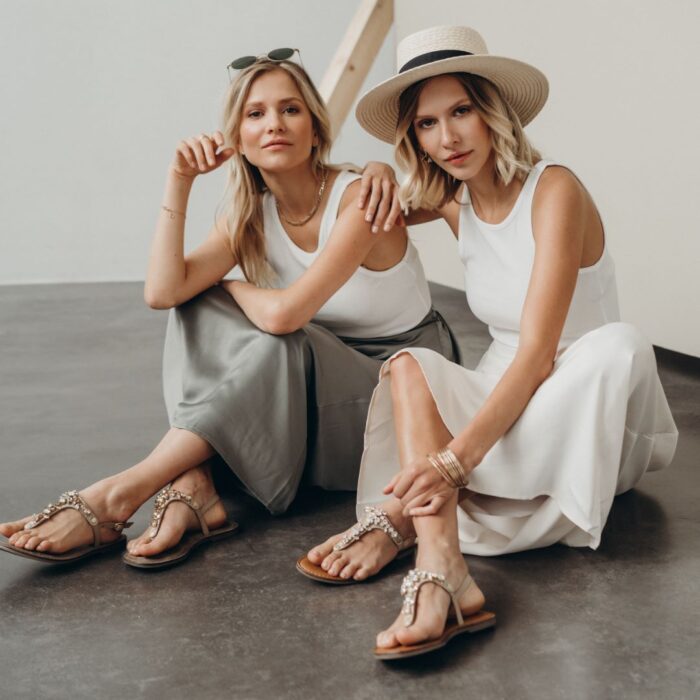 What's more, each base is padded, and some styles offer breathable memory foam ensuring comfort and style – the two main footwear requirements. Searching for options for your last summer holiday and or looking for a new pair this Autumn? Here are our top picks:
The Comfort Multi-Strap Sandals
Featuring a soft padded sole with breathable memory foam and soft elastic leather, this stylish sandal provides optimum comfort and support. It's perfect for summer walks on the beach or mall shopping in the fall. Can't decide between the black or cognac base shades? Easy, you can switch up the look with the interchangeable straps.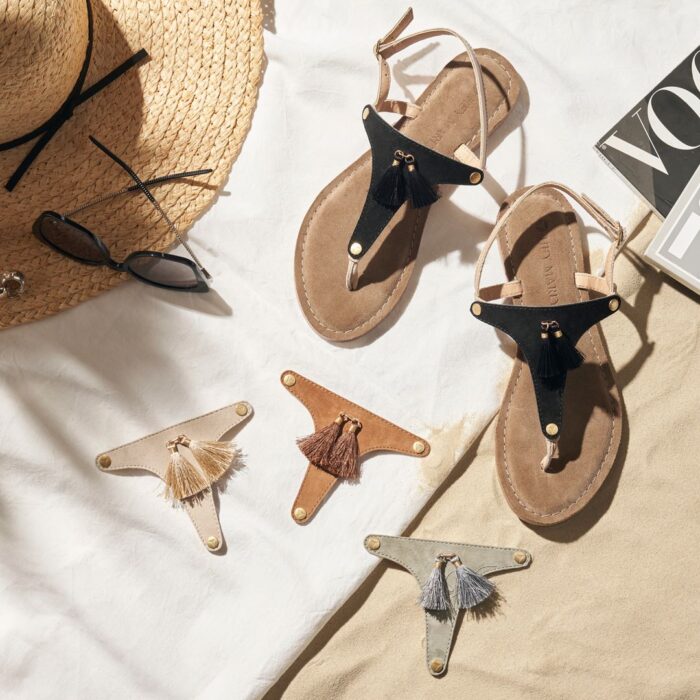 The Casual Sandals
Through the unique concept, this stylish model can be worn with everything and can easily be styled with any outfit – from jeans to summer dresses or even an office look post-summer holiday. This versatile casual sandal is an indispensable go-to piece offering comfort even when walking for a long time. From the supple padded footbed to the flat cork at the base, this is the perfect companion. Lastly, with black and cognac base colour options, this casual slide can be customized with various interchange straps to give it a new look!
The Comfort Sandals
This stylish sandal also features a soft padded sole with breathable memory foam for maximum comfort. A soft and elastic leather top ensures an extra-smooth and elastic feel while walking. The pressure relief of this sole allows for greater comfort and more support for the feet. Customers can choose between the taupe or the cognac sandals and style it according to their taste with the interchangeable straps.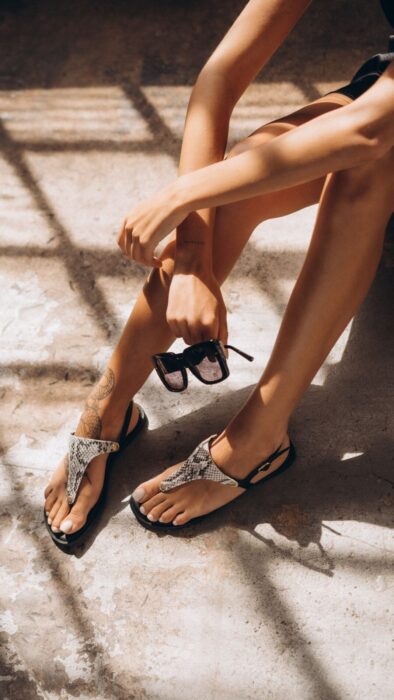 The Classic Sandals
This high-quality brand classic has a sole purposely kept flat and minimal. The sandals are designed with 3mm natural leather for more comfort as well as a carefree feeling for your feet throughout the day. The Classic Sandals come in beige and black base options offering simplicity when adorning it with the interchangeable straps whether sightseeing, shopping or working from a café post-summer travel.
For more information, visit the website or Instagram