Empowering kids for back-to-school success
Ensure your little ones are ready to conquer the new school year with Martians® gummies and multivitamin syrups. Packed with essential nutrients and immune-boosting benefits, these delicious treats support healthy growth, vitality, and immunity, making everyday discoveries a joyful journey for your kids.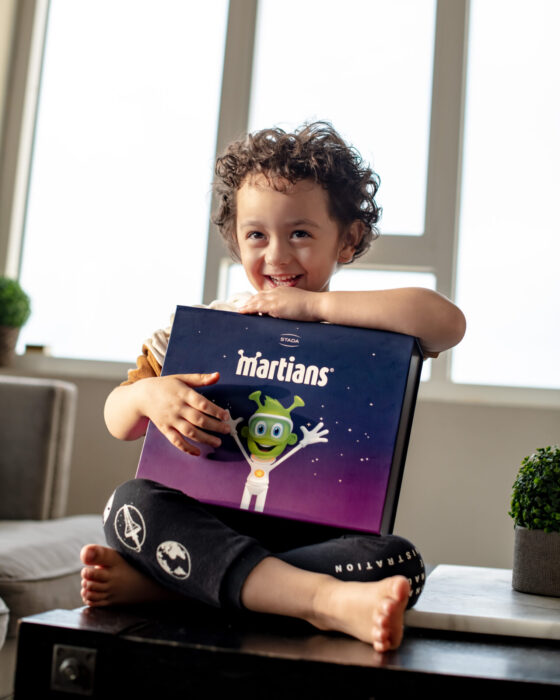 As the new school year approaches, it's essential to equip your little adventurers with the right tools for success. With Martians® gummies and multivitamin syrups, brought to you by STADA MENA, you can ensure your kids are fully prepared to take on new challenges. Recognizing the significance of a robust immune system in children, Martians® products are carefully crafted to boost the benefits of essential vitamins and minerals in their diet. These delightful treats effortlessly support immunity, empowering parents to raise "great kids" who embrace daily discoveries and live life to the fullest.
Martians ® gummies are a healthy treat offering you and your children an effective solution when it comes to general health, vitality, and immunity. The aim is to support your kids' health daily and maximise the effect of the immunity-boosting benefits, and diet-supporting nutrients. Martians ® gummies are available in a range of delicious fruit flavours and are free from preservatives, dyes, sweeteners and gluten. They are suitable for kids aged 3+ and a dose of 2 gummies a day delivers all necessary nutrients to fill all nutritional gaps in a child's daily diet .
Martians ® Gummies for Immunity Support with Echinacea contains Echinacea which has been traditionally used to treat and prevent cold and respiratory diseases. Additionally, it contains Vitamin C and Zinc which help to support the immunity of children. This product is perfect for strengthening immunity at the beginning of cold and flu season, and during high-risk seasons like back to school.
Martians ® Gummies For Healthy Growth with Boneactive Complex is made up of Calcium, vitamin D and K – essential for growth and development of children's bones. It also contains Vitamins C, E, and Zinc for supporting a healthy immune system and growth.
Martians ® Gummies Acute Immunity Booster contains Elderberry which has been used in folk medicine for centuries to treat influenza, colds, and sinusitis.  Apart from containing Vitamin C and Zinc to support the immunity of children, Folic acid has been added as it reduces fatigue and tiredness and helps kids live up to their full potential. This product is especially great in supporting the immunity of a child during illness.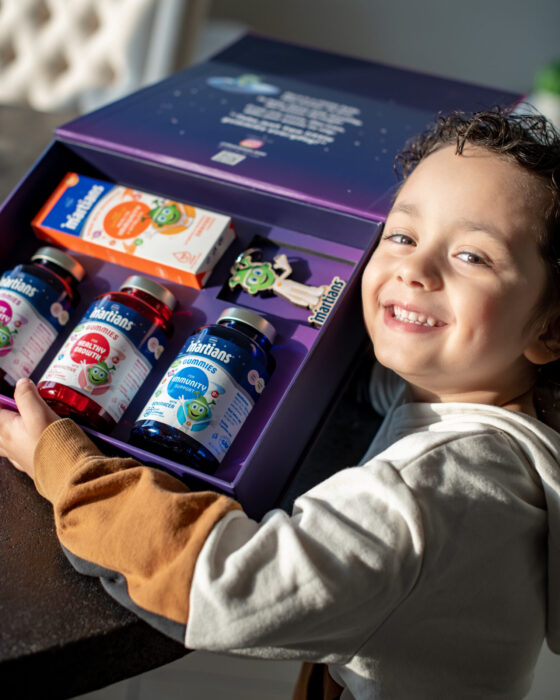 Suitable for children aged from 1 year upwards, the Martians ® range of multivitamin syrups are formulated to support children's healthy growth and development. The orange-flavored syrup with Immunoactiv, and the fruity-flavoured Futura are gluten and lactose-free with no added colours or preservatives to promote healthy growth and development.
Martians ® FUTURA Syrup has been specially created for healthy growth and development of children. It contains Calcium and Vitamin D3 for children's bone development, Vitamin K2 for the maintenance of normal bones and Iron to contribute to normal cognitive development such as perception. Age 1+
Martians Syrup for health, Immunity and Vitality with Immunoactiv contains rosehip, zinc, vitamin C, D3, and A that support the normal function of the immune system. The addition of Folic Acid, B vitamins, biotin and Iodine help in maintaining vitality in children.
For more information, visit Instagram