The ultimate Eid Al-Fitr gifting guide
Looking for the perfect gift for family, friends or a loved one? Here are suggestions for Eid Al-Fitr gifts.
Monno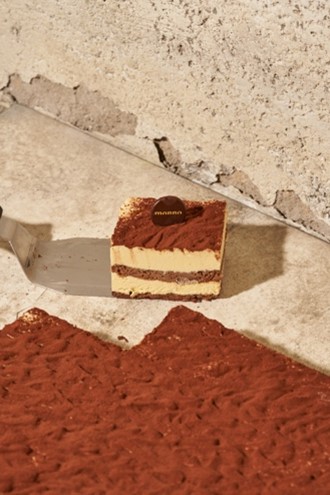 This artisanal Italian restaurant in Jumeirah is offering a selection of delicious sweets that can be ordered now until the end of the Eid holidays as a gift or for sharing. With a selection of both savoury and sweet nibbles, Monno's new gifting alternatives are designed to bring people together to enjoy the spirit of Ramadan.
Monno's new sharing-style sweets, which offer a true flavour of Italy and were developed with renowned Italian Pastry Chef Matteo Manzotti, who recently visited Monno to share his recipes with the culinary team, are perfect for giving during private gatherings with family and friends.
Visit the website or Instagram
Etika Jewels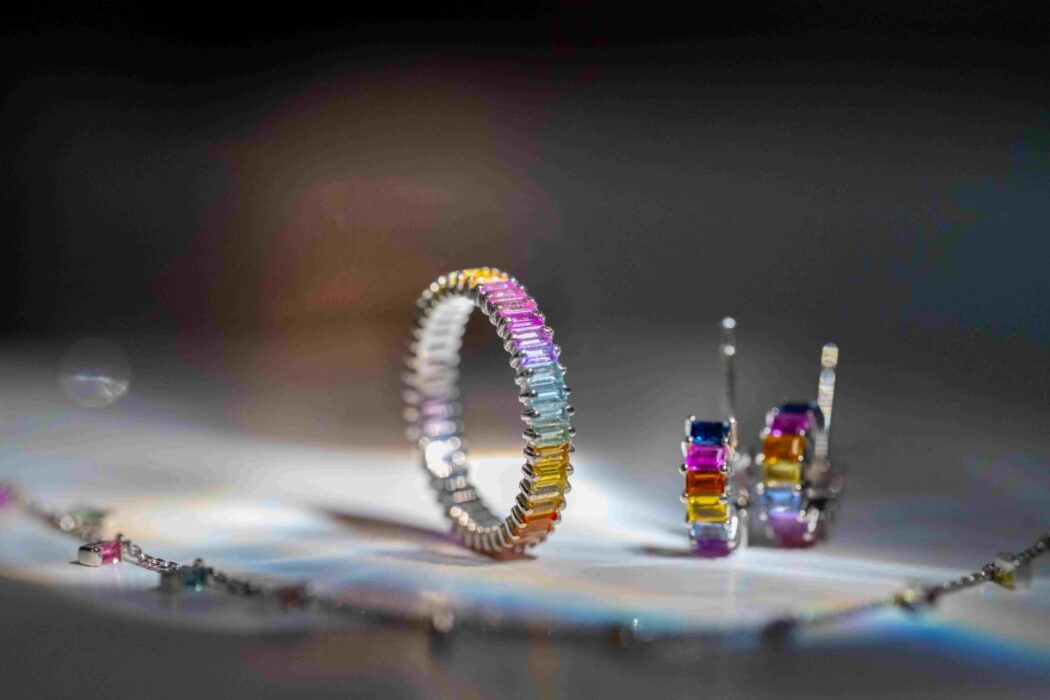 This locally owned sustainable jewellery retailer has unveiled their newest Eid collection. On the day of Eid Al Fitr, the sunrise serves as the inspiration for the Shurooq collection, which features conflict-free, lab-grown sapphires set in 18K gold and prices start at AED 893.
This series captures the ephemeral yet limitless beauty found in nature through a kaleidoscope blending of shapes and colours. The items in this collection make thoughtful and mindful Eid gifts as they capture the spirit of devotion, celebration and unity that Muslims worldwide experience during this important time.
Visit the website or Instagram
Forrey & Galland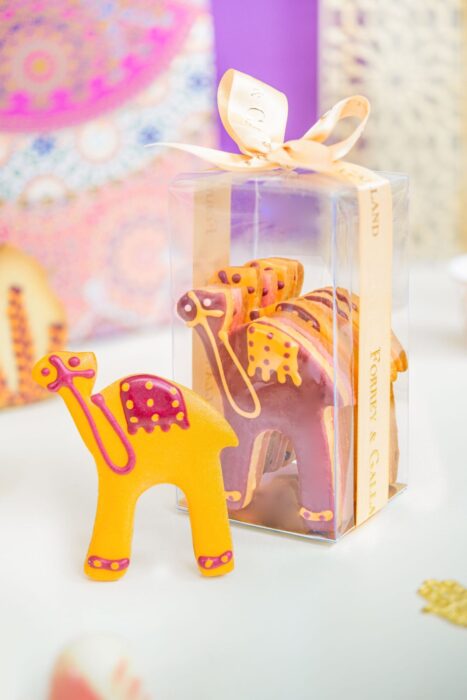 As Ramadan draws to a close, gather your loved ones around a special gift from Forrey & Galland Chocolatier. Exchange a chic gift box or hamper stuffed with the best handmade sweets flavoured with genuine Arabic flavours to sweeten your Eid. Every basket in the collection has a carefully chosen assortment of chocolates, Arabic sweets, pastries and dates.
Indulge in the flavour of their limited-edition sweet delicacies, which include handmade chocolates with banana or dates ganache as well as date ma'amoul biscuits that have been flavoured with pistachio, orange and fig. Each unique gift box is embellished with colourful interlocking patterns. The intricate arabesque motifs seen on mosque domes served as inspiration for the particular pattern, and the delicate gold foiling that completes each present box is a special expression of art and beauty.
Visit the website or Instagram
Forever 21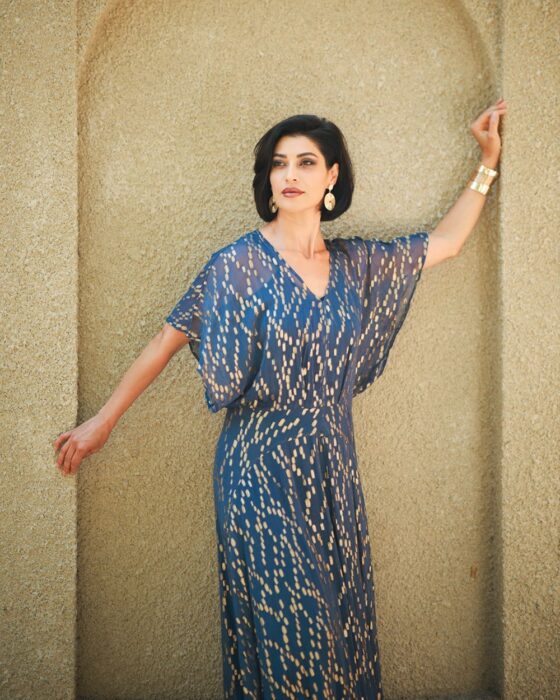 Celebrations and joy are coming soon! It's time to start getting ready for the momentous occasion, which includes refreshing your wardrobe with a chic yet modest attire. With Forever 21 Middle East's specially curated collection, your search for the ideal Eid dress is over. Every dress is custom made for the occasion and will make a statement on your special day.
The most recent collection, which caters to the various interests and preferences of contemporary women, combines fashionable designs with modest clothing. Everyone will find something they like in this year's selection, which includes stylish kaftans and stunning maxi dresses.
Visit the website or Instagram
French Bloom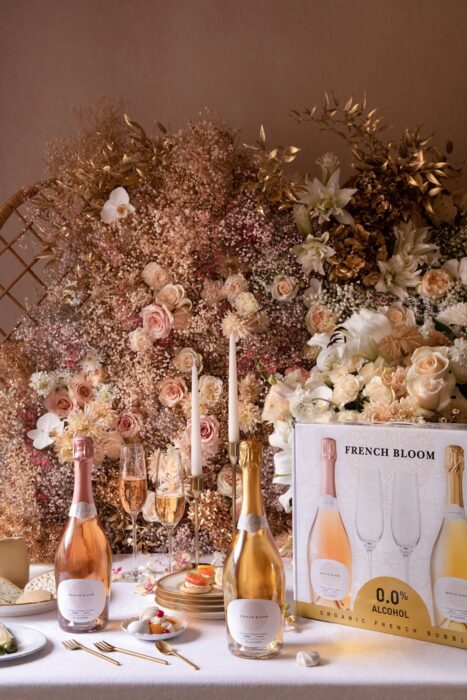 Celebrate Eid in the most fashionable way possible while also indulging in all the festivities and quenching your thirst with French Bloom, which debuted in the UAE at the end of 2022 and has already established itself as the market leader in the super-premium 0.0% alcohol, vegan, and halal-certified sparkling categories.
Eid is a time to give and share love, as well as to gather and celebrate all the delicious Arabic and Levantine dishes. French Bloom is the perfect addition to all of these parties because it enhances the atmosphere and makes everyone feel welcome.
Visit the website or Instagram
Amazónico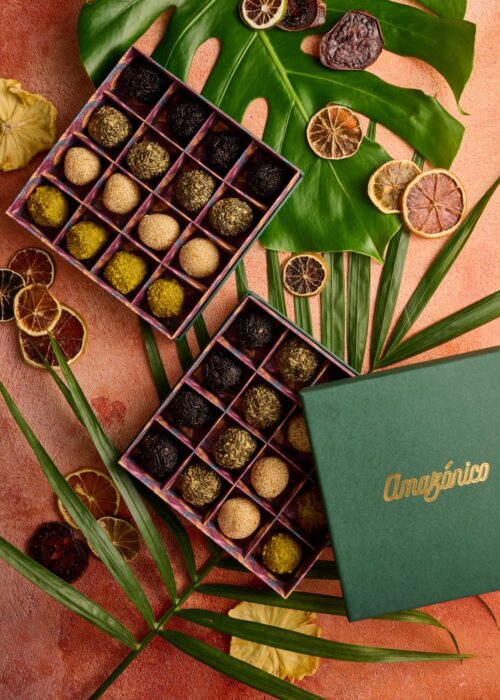 This colourful restaurant in DIFC brings the exotic flavours of South America to the centre of Dubai in honour of Eid al-Fitr and in the spirit of giving and sharing. The rainforest-themed restaurant is offering a thoughtful box of Brigadeiros, a traditional Brazilian truffle that is ideal for giving or indulging during the celebrations.
The special Ramadan and Eid flavours of orange and saffron, pistachio, and halawa will be combined with the cherished flavours of the Middle East and the Levant in the limited-edition truffles. The Brigadeiro gift box, made by the talented pastry chefs of Amazónico, is intended to encourage celebration and sharing.
16-piece gift box for 160 AED. Visit the website or Instagram
Ganache Chocolatier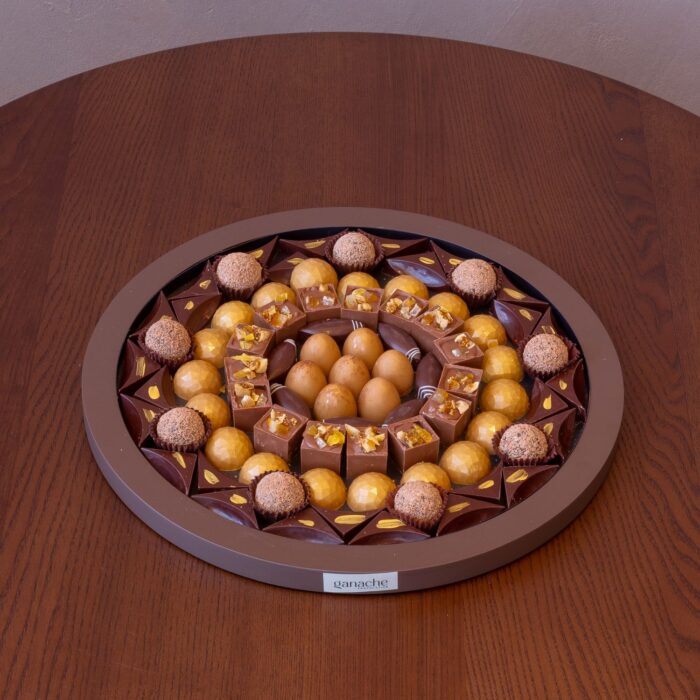 The locally owned and operated artisanal chocolate Ganache Chocolatier, which has quickly become one of the most popular destinations in the area, offers the ideal gift options for this Eid. You can now see a distinctive gift wrapping and customizing station, enabling you to make your own chocolate boxes for your loved ones for any palate, thanks to the first-of-its-kind chocolate factory that is located right in the middle of Ganache Chocolatier on Alserkal Avenue.
Each Ganache chocolate is a memorable taste, whether it is a milk chocolate, dark or white. Ganache Chocolatier's flavourful nibbles are a joyful feast for the senses, ranging from hazelnut, almond, and pistachio bars to delicious bonbons in dark, white, and milk cocoa. Each item is an experience with a unique narrative, from the floral-flavoured Rose Dulce to the sublime flavour of mandarin jelly, the richness of dark orange, the beautiful sweetness of date marmalade, to glazed confections and wafers.
Visit the Instagram
Ladurée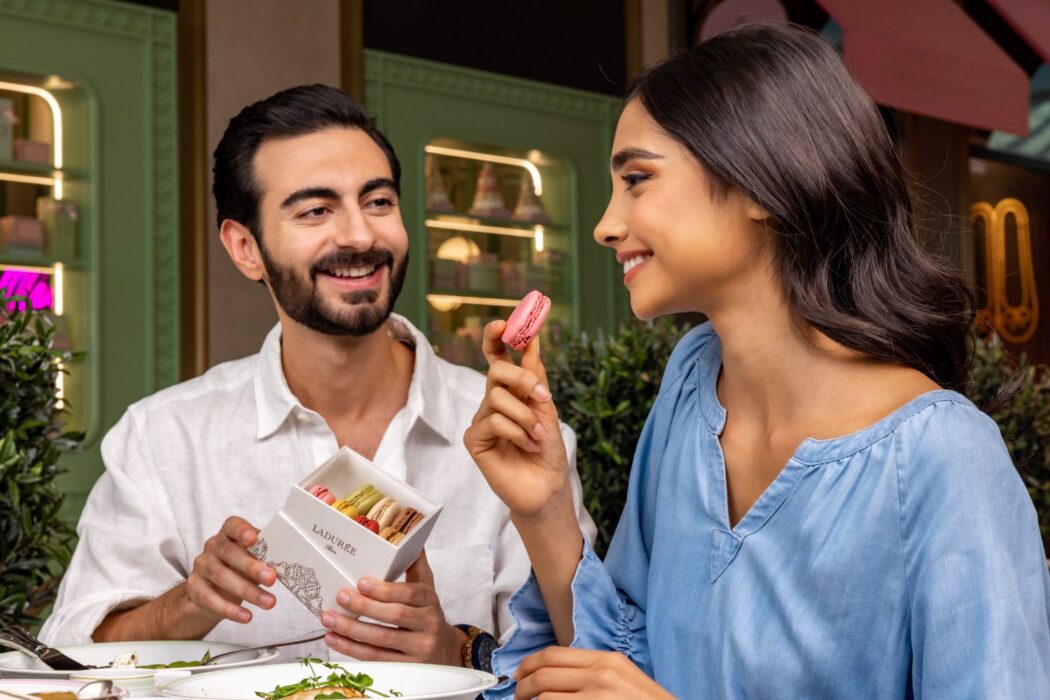 Ladurée has all of your Eid-Al-Fitr gifting needs covered. The sought-after Macaron boxes, which perfectly reflect the spirit of the season, let you indulge in sweet sophistication. Give your loved ones a delicious assortment of Ladurée's trademark macarons that come in a beautiful box and include a variety of their characteristic flavours, including caramel, chocolate, vanilla, pistachio, raspberry, lemon and coffee.
Visit the website or Instagram
MissPalettable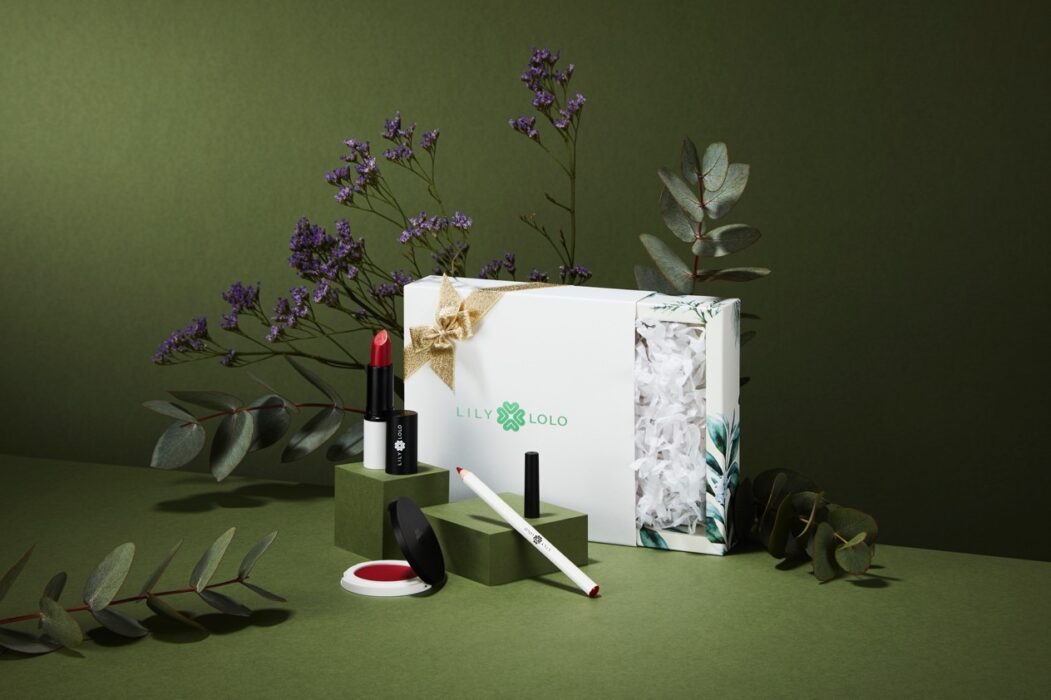 The pressure to find the ideal presents for your loved ones can be rather daunting with Eid al-Fitr just around the horizon. The thoughtfully chosen holiday gift guide from MissPalettable is sure to please everyone! The edit, which includes a fantastic selection of skincare, haircare, and makeup, displays a variety of thoughtful items to make sure your gift stands out from the crowd.
Choose the Lip & Cheek Collection – Traditional Red lip and cheek trio for the most genuine gifting experience. The collection is inspiring and full of mystery, making it a popular for gifts. The moisturizing product, which was created with inspiration from blooming flowers, is a dream to apply and blend and leaves a vibrant flush of colour on the lips and cheeks.