The Budding Times: a student hub launched by Hudit Gupta
Innovative 16-year-old Hudit Gupta introduces The Budding Times, a digital haven for UAE students to share, discuss, and express creatively. With 150+ users and 40 articles across various themes, Gupta's project empowers student voices, offering recognition, portfolio building, and global expansion plans.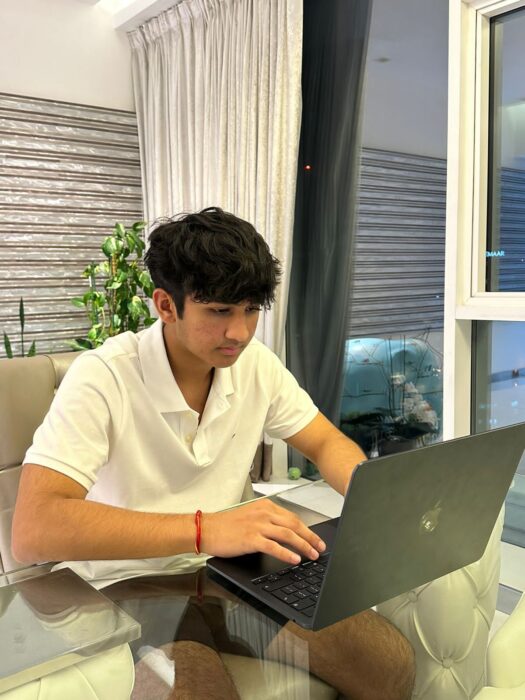 The Budding Times is designed for students to publish their written work and engage in intellectual discussions and creative self-expression, regardless of their previous experience in journalism.
Since the launch, the website has amassed over 150 users and has published over 40 student articles critically assessing themes and ideas across a range of topics spanning art, business, politics, science and more. Over the course of six intensive months, Gupta worked closely with a coder to bring the project to life. He dedicated countless hours to refining every aspect of the website, ensuring a seamless and engaging user experience.
Articles published on The Budding Times have the potential to reach a broad readership, giving students the opportunity to gain well-deserved recognition for their talent – a valuable asset for continued education, college applications, and future career endeavours. This exposure enables students to cultivate an impressive writing portfolio, showcasing their growth and versatility as writers over time.
Commenting on the platform, Gupta said, "The Budding Times aims to transform student communication and collaboration by providing aspiring writers with a platform to publish and discuss their work with a like-minded community. Our goal is to empower students to become better writers and have a meaningful impact with their words. We believe that every student has a perspective worth sharing and hope that The Budding Times enables them to do so, facilitating story-sharing, peer learning, and thought-provoking conversations that urge them to think outside the box."
Beyond publishing, The Budding Times fosters networking opportunities among students who share a similar passion for writing, paving the way for potential collaborations among aspiring student writers.
As The Budding Times continues to gain significant traction among students, Gupta has plans to expand the digital platform not only within the region, but on a global scale. The young entrepreneur has plans for a subscription model for the platform to encourage students to write more and potentially have their work published.
For more information, visit the website