LUSH unveils a haven of holistic bliss
Discover the epitome of self-care at LUSH's new spa in Mirdif City Centre, opening November 17. Immerse yourself in tailored soundscapes and rejuvenating treatments, like the Validation Facial, Stepping Stone, and The Good Hour. Elevate well-being with nature-inspired therapies and unique music pairings, creating an unparalleled spa experience.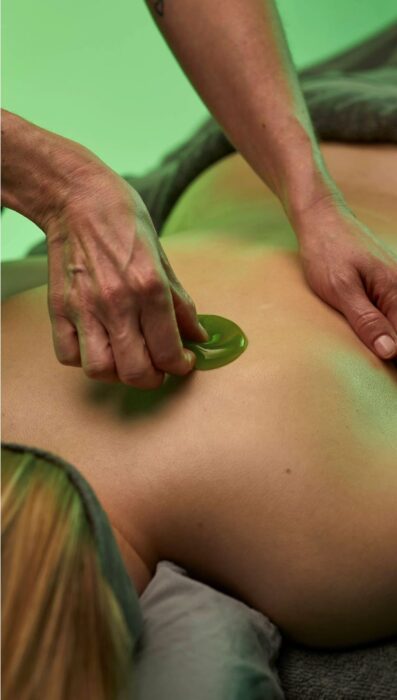 The LUSH Spa promises to nurture the well-being of the body and mind, helping individuals to be the best version of themselves. With restoring massage treatments, fresh and reviving facials, holistic sound baths, grounding treats for the feet and scalp, and indulgent bathing experiences, there is something for everyone. Whether you need a quick pick-me-up, a deep unwind, or want to share treatment with a loved one, let the LUSH therapists transport you to a realm of pure relaxation.
Music is an integral element of the Lush Spa experience, and each of the unique treatments has a bespoke soundtrack designed to evoke certain emotions and memories, whether that be to instil confidence, to indulge in nostalgia, or to help you appreciate the beauty of the natural world.
Music has been proven to reduce levels of stress, and the specific acoustical features of music can trigger responses in the brain that regulate heart rate, blood pressure, body temperature, skin conductance, and muscle tension; all things that are linked to relaxation and counteracting stress, making music and massage a perfect pair.
Here are some of the indulgent natural treatments you can find at the LUSH Spa:
VALIDATION FACIAL (AED 425)
The 60-minute Validation Facial helps you radiate confidence and glow from within. The LUSH therapist will help you to choose a range of fresh, handmade, self-preserving skin care products to suit your needs and the way you'd like to feel. Accompanied by a soundtrack from Lush Fresh Handmade Sound, featuring validating words and the sound of waves on Chesil Beach, you can drift off to a place where you can rest and revive.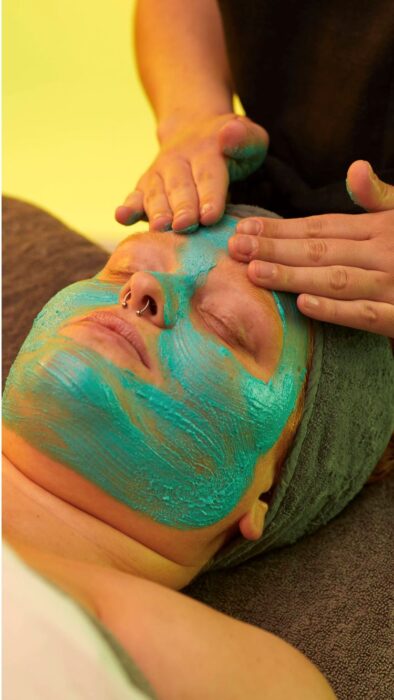 FRESH FACIAL (AED 250)
The 30-minute facial uses LUSH's fresh, handmade, and self-preserving skin care range, helping to protect the microbiome of the skin. Indulge in a Fresh face mask and a massage and leave feeling refreshed and rejuvenated. A soundtrack called Set In Stone inspired by Dorset's nature and ancient folklore, merges classical and electronic music to help you relax and step out of the hustle and bustle of modern living.
STEPPING STONE (AED 375)
The 60-minute Stepping Stone experience is inspired by the ancient art of reflexology, treating the whole body through the soles of the feet. Indulge in tension relieving scrubs and scents of peppermint and lavender to relax and ground you. Clear your mind with a soothing scalp massage and listen to the lilting medley of yellowhammer bird and bluesy folk songs, woven through joyful natural soundscapes.
THE GOOD HOUR (AED 450)
The 70-minute full-body massage will work all your major muscles and let your mind drift away. Using firm pressure and a range of effective massage techniques, including trigger pointing, your therapist will work on areas of tension, leaving you feeling restored and uplifted. The soundtrack, made by Lush Fresh Handmade Sound, will whisk you off to sea with a chorus of sea shanties, bringing you back to shore feeling brand new.
SYNAEATHESIA TREATMENT (AED 600)
This is Lush's original full-body, 80-minute experience, featuring an effective medium pressure massage, while light, colour, scent and taste are encompassed to truly indulge all five senses. Whether you want to find your sense of belonging, build some resilience, or create space for inspiration, Synaesthesia allows you to select one of eleven 'intentions' to take you from one state of mind to another. Enjoy a powerful piece of music by Lush Fresh Handmade Sound, including an orchestra and English bird song, and enter on a journey to your best self.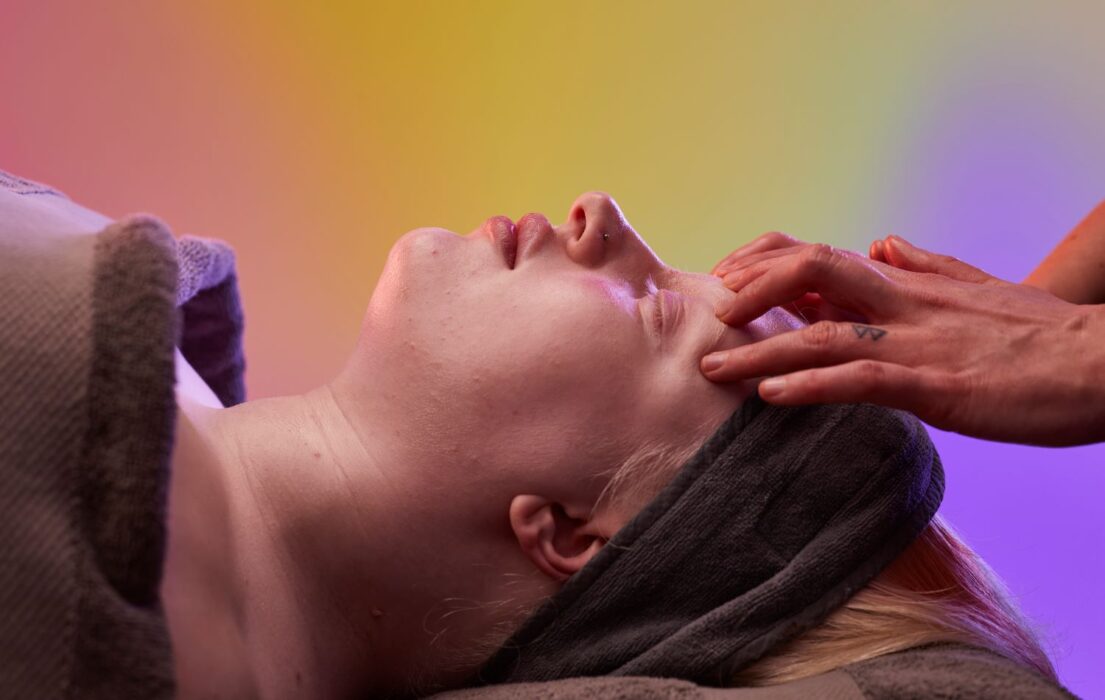 TAILOR MADE (AED 300)
The 30-minute firm massage is designed to relieve muscle tension where you feel it most. The treatment uses firm pressure and trigger pointing techniques to ease and revive tired bodies, while lavender, seaweed, and eucalyptus scents revive tired minds. The soundtrack, made by Lush Fresh Handmade Sound, includes an uplifting chorus of sea shanties, bringing you back to shore feeling brand new.
Additionally, you can also give the gift of LUSH Spa with a wide range of spa vouchers, available in-store or online.
For more information, call +9714 560 8504 and visit the website