Ready, set, chef!
Sponsored: say goodbye to the hassle of preparing dinner and spend time with your kids! Al Ain Farms introduces cook in the bag: a new range of marinated chicken, available in five flavours, which cooks in the bag in 45 minutes at 180 °C.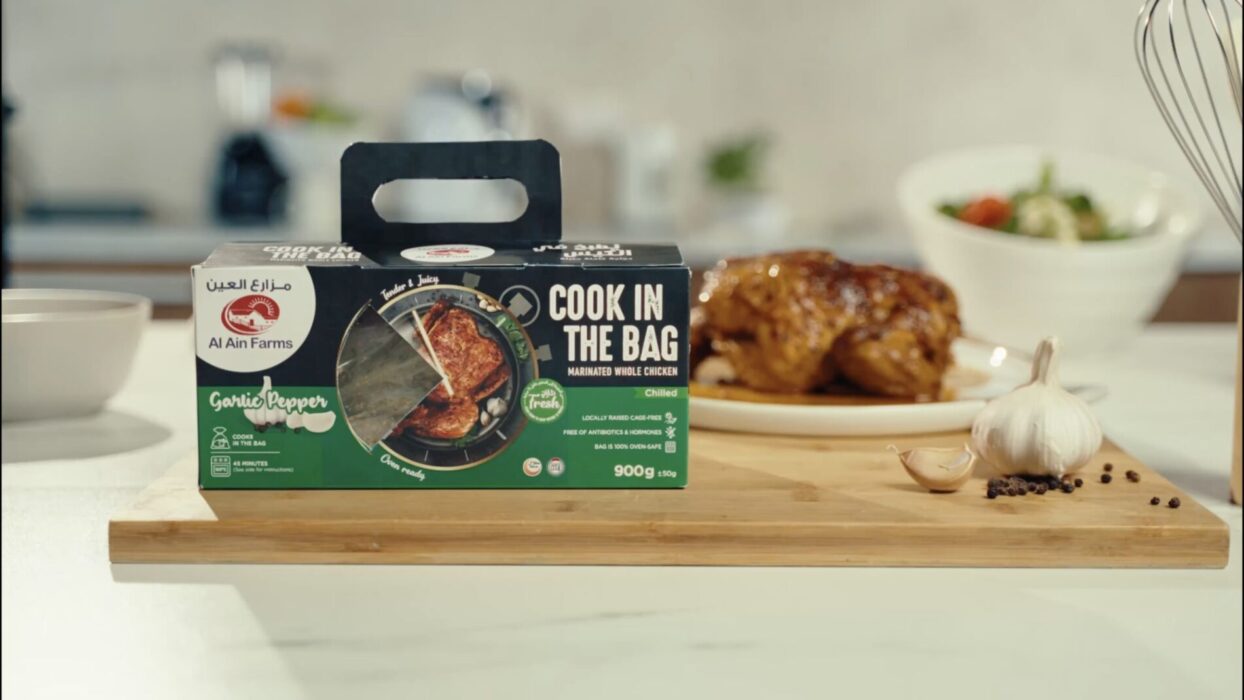 Al Ain Farms is one of the largest poultry producers in the UAE, providing 9MN broilers and 120 MN eggs annually. Locally produced, we are constantly innovating our offer to provide the best quality to our consumers.
The new entry in our chicken portfolio is Cook in the Bag, a range of oven-ready, marinated chicken which cooks in the bag in 45 minutes at 180 °C. Cooking chicken has never been easier, as you only need to follow 4 easy steps:
1) Pre-heat oven at 180 °C
2) Remove the bag from the box and dispose of the box
3) Place the 100% oven-safe bag on a cooking tray and put it in the oven
4) Cook for 45 minutes at 180 °C.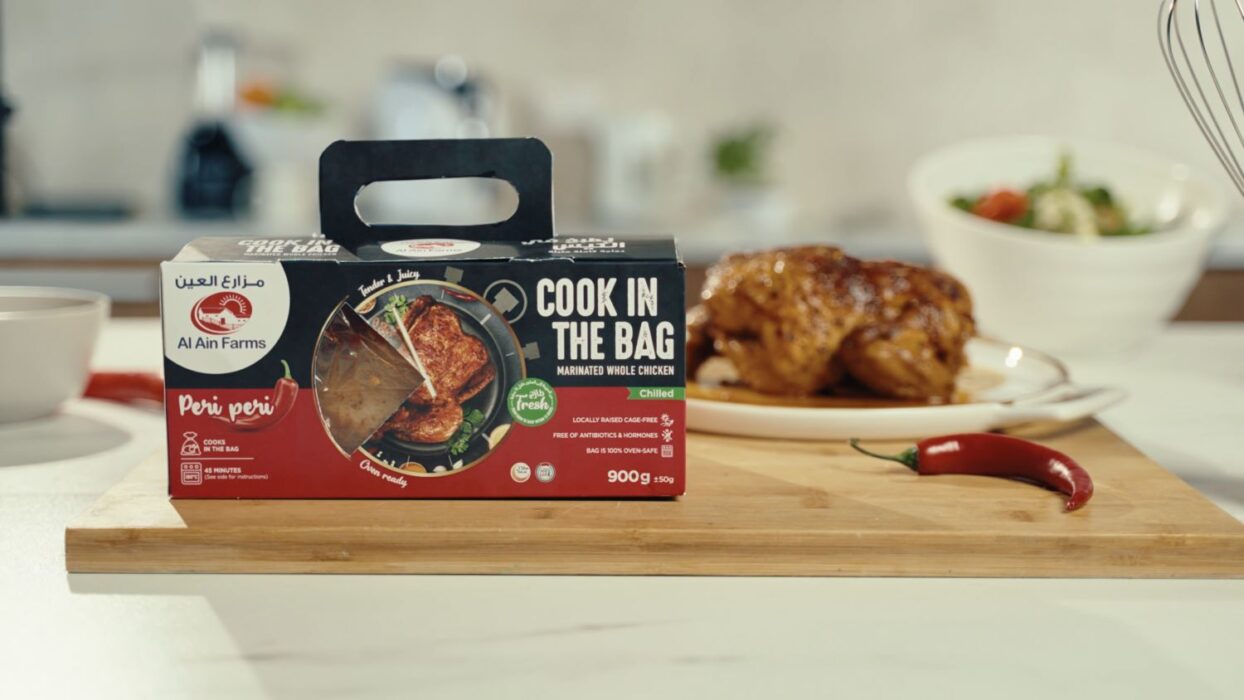 Besides being extremely easy and convenient, as all the juices released during cooking stay within the bag, the chicken comes out perfectly cooked and juicy! Cook in the bag saves time, effort, and provides variety to the mealtime. To appeal to all our consumers, we have developed 5 different recipes with the help of a chef: Peri Peri, Garlic Pepper, Mediterranean, Teriyaki, and Smoked BBQ.
As mothers are always busy taking care of their family and handling many tasks, Cook in the bag is the perfect aid to spend time on other activities. While the chicken is cooking, mothers can spend time with their family members or have some me-time, without having to compromise on the quality and taste of the food they bring to the table.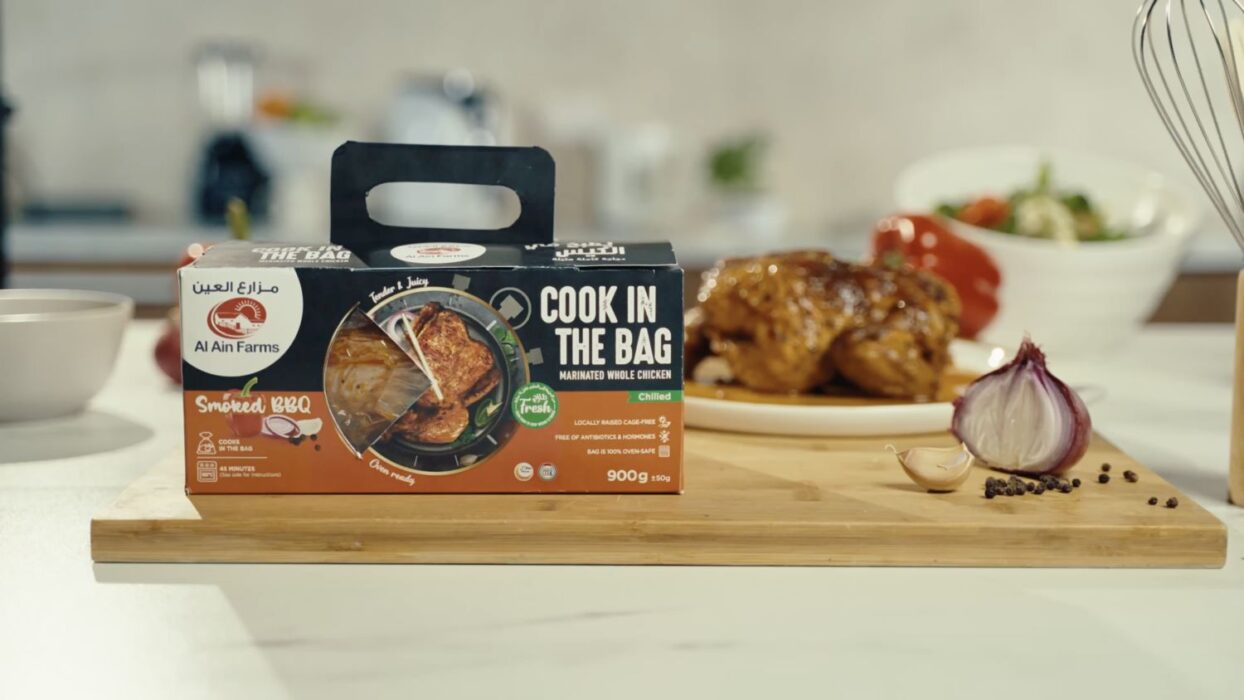 Cook in the bag is locally made, Halal, raised cage-free, antibiotic-free, hormone-free, and extra fresh: delivered from farm to shop in 12 hours!
We hope you love Al Ain Farms Cook in the bag as much as we do!
For more information, visit Al Ain farms – Cook In The Bag (aafcookinthebag.com)