Homeware picks for families
Let's look at some of the popular products and furniture pieces that could be useful for your family life and your home.
STROLL IN STYLE WITH COŸA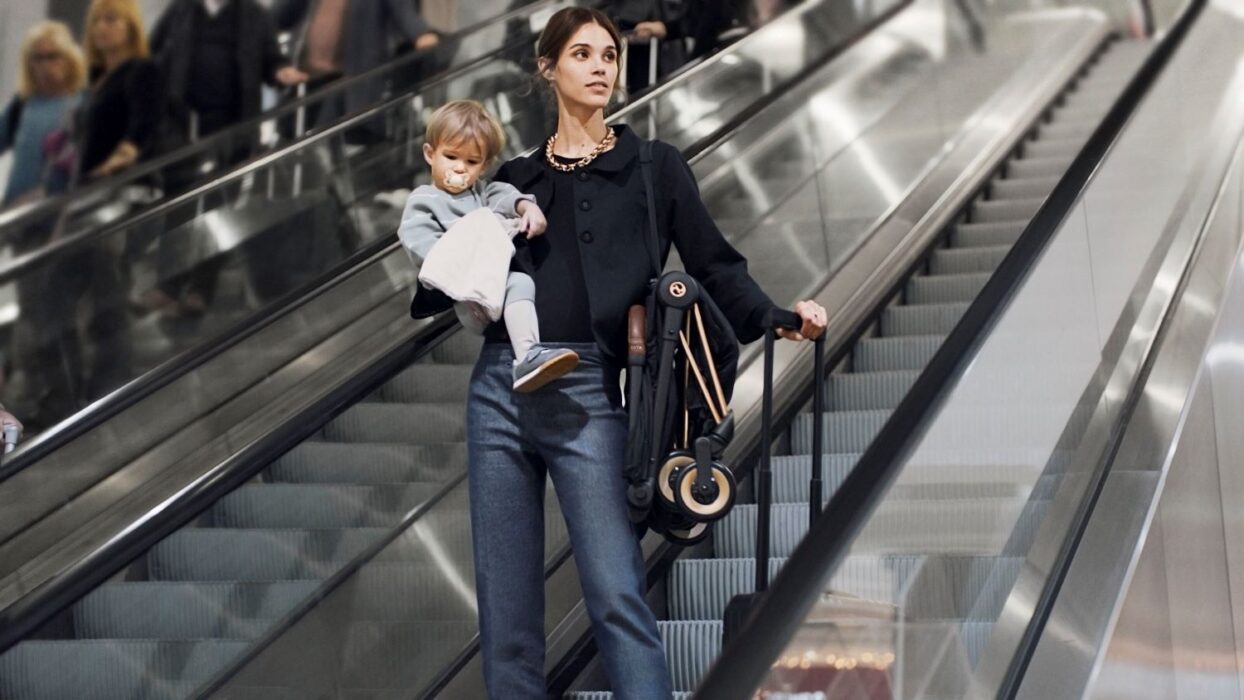 CYBEX has introduced COŸA in the Middle East, a new ultra-compact travel stroller, the most sophisticated and technologically advanced stroller in their offering. COŸA was created and engineered with class-leading safety features, innovation and the utmost attention to detail. With a whole host of new and improved features, this dynamic and versatile stroller is an ideal travelling companion for modern families.
Features
The stroller can be used from birth to approximately four years old. Both newborns and toddlers can enjoy extra comfortable naps on the go thanks to COŸA's ergonomic lie-flat and integrated, adjustable leg rest features. At the same time, it can be used from birth as a travel system, compatible with any award-winning CYBEX infant car seat, which can be placed on the stroller.
Safety
In addition, the one-pull harness secures a child safely in just a few seconds, making this stroller the perfect companion for any change of scenery, ensuring maximum agility for parents on the go.
Ease
Finally, COŸA is hand luggage compatible and can be effortlessly folded into any overhead compartment, giving parents the opportunity to travel with ease. It is available in a modern palette of colours: Sepia Black, Mirage Grey, Off White, Peach Pink and Leaf Green.
COŸA is now available at all Mamas & Papas stores in the GCC. For more information visit the website
KEEP YOUR HOME DUST-FREE WITH DYSON!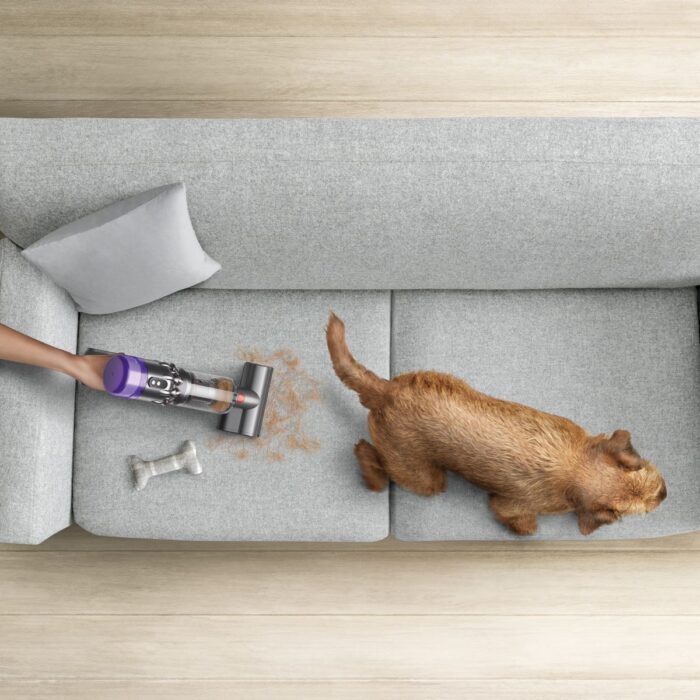 Dyson has unveiled three new products for families in the region, including Dyson's most powerful cord-free vacuum, a wet vacuum cleaner, and Dyson's lightest cordless handheld vacuum to date.
The Dyson Gen5detect™
The Dyson Gen5detect™ cordless vacuum offers you unrivalled suction power, even capable of getting rid of viruses in the home. It captures 99.99% of particles while removing dust from the airflow, so you'll never experience a loss of suction. The vacuum will run for 70 minutes, with a brighter light that reveals twice the amount of dust as before and a screen that shows you in real-time when your surface is clean.
The Dyson Submarine™
The Dyson Submarine™ wet roller head, available with the Dyson V15s Detect Submarine and Dyson V12s Detect Slim Submarine vacuums, is their first wet and dry option. The Submarine™ delivers just the right amount of water to effectively remove spills, stains and small debris from hard floors. It has been engineered to distribute water evenly so you get that sparkling 'clean floor' finish. The wet roller head design allows you to effortlessly manoeuvre underneath furniture – cleaning dust, debris and spills from even the most awkward places.
The Dyson Humdinger™
The final product joining Dyson's floorcare range is the Dyson Humdinger™, the most powerful, lightweight handheld vacuum, which traps 99.99% of microscopic particles with no loss of suction. Engineered for everyday quick handheld cleans, the Humdinger's™ compact and lightweight versatility allows you to effectively move between the car, home or hard to reach places – perfect for busy parents!
Shop these products online at the website
A BACK-SAVING BABY CARRIER
The Tushbaby Hip Carrier is a great addition for young families on the go, allowing you to travel comfortably with your little one using the power of ergonomics. Designed for convenience and support, it allows you to explore while keeping your baby close.
Clever design
Babies between six months and a year love being held and seeing the world from new heights – but that can get heavy for you pretty fast! Tushbaby's plush, ergonomic seat and belt is designed to evenly distribute your baby's weight – supporting them, while taking the stress off your arms, shoulders and back. Consider ditching difficult carriers and complicated strap-ins for this simple hip seat that allows for both flexibility and support. Recommended by paediatricians and physical therapists, it's suitable for kids aged 0-3 years.
Features
The seat is ​​stain-resistant, machine washable and comes in different colours, so you'll have plenty of choice in terms of style and it won't be hard to clean. With four different positions, five different storage pockets and a hideable bottle holder, the carrier provides ample space for your child's essentials – letting you simply grab and go!
The Tushbaby Hip Carrier is available for AED 529 at Crate & Barrel stores or online at the website
ROYAL FURNITURE'S BACK-TO-SCHOOL COLLECTION
Royal Furniture's Back to School collection is here to help you set up your home so that your children are in the mood for school! From ergonomic desks and chairs that support healthy posture, to spacious bookshelves, comfy beds and storage spaces that keep your kids' essentials organised, these modern and durable pieces are the perfect mix of style and utility. Designed to stimulate little ones' productivity and support their learning journey, the collection allows you to take your child's learning environment to the next level!
Shop now at the website or visit any of their stores across the UAE
PAN HOME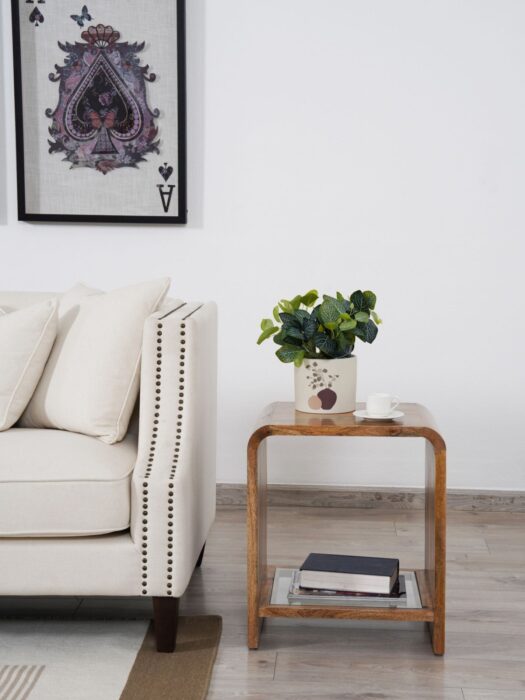 PAN Home is a great place to look for evergreen pieces that are an investment in the aesthetic of your family home. Here are our current favourites:
Earthiness
Earthy tones evoke relaxation and calm. Handwoven with natural materials that are consciously sourced, the Naturalle Jute Round Rug (AED 299) is a great, environment-friendly flooring option. It features a soothing hue and an interesting texture, adding an extra dash of cosiness to your family living area.
Light
Glass furniture continues to remain stylish. The Pyrus Glass End Table (AED 395) is a sleek, contemporary piece that enhances and opens up your space. Versatile, clean and elegant, this table can be integrated into any style of décor, creating a visually lighter family environment.
Nature
Weaving in décor crafted from natural materials throughout your house helps bring character to your space. The chic Requiem End Table (AED 395) is made from solid, natural wood, which has an organic warmth that will bring a sense of peace and harmony into your family home.
Browse at one of PAN Home's showrooms across the UAE or online at the website