Top 10 activities for children during Ramadan
Douaa Nejmah, Head of Islamic Department at The English College, recommends joyful activities to ignite your children's spirit during Ramadan.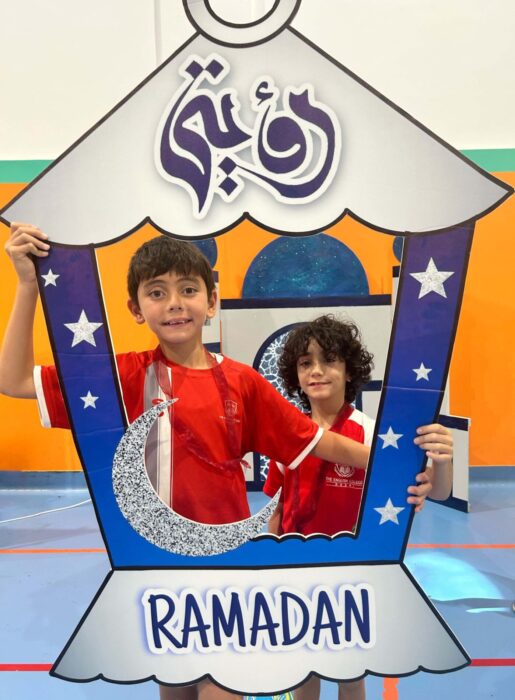 Dubai is a bustling city with plenty of activities for children during Ramadan. While the city's pace may slow during the Holy month, there are plenty of ways to keep your children entertained and engaged.
Here are 10 activities to consider:
Visit a Ramadan Tent: Many hotels set up Ramadan tents during the Holy month, which offer a traditional Iftar buffet, live entertainment and activities for children. It is a great opportunity to experience traditional Emirati culture.
Enjoy an Iftar Cruise: Take an Iftar cruise along Dubai Creek and enjoy a traditional Iftar meal while enjoying the stunning city views.
Explore the Night Markets: The city is famous for its night markets during Ramadan, and several spots pop up throughout the city. Children can enjoy exploring the different stalls and trying new foods.
Ramadan Crafting: Encourage children to get creative with Ramadan-themed arts and crafts activities, such as making lanterns, Mosque replicas, Ramadan calendars and traditional dresses.
Participate in Charity Work: As this is a month of giving and helping others, encourage your children to participate in charity work by volunteering at local charities or delivering Iftar meals to those in need.
Attend Ramadan Sports Events: Many sports clubs in Dubai organise Ramadan-themed sports activities such as football, basketball, and swimming competitions for children.
Visit Dubai Aquarium: Take the children to the Dubai Aquarium and Underwater Zoo, where they can learn about aquatic animals and their habitats.
Visit KidZania: This educational indoor theme park in Dubai is an excellent place for children to learn about different professions and how they work.
Visit Dubai Parks and Resorts: This family-friendly theme park in Dubai has plenty of activities for children, including thrilling rides, water parks and live shows.
Family Picnic in the Park: Dubai has several beautiful parks that provide an excellent setting for a family picnic. Children can play outdoor games, run around and enjoy the fresh air.
Ramadan is an excellent time for children to learn about and experience Dubai's traditional culture and values. These ten activities provide a perfect way for children to stay busy and engaged during Ramadan while having fun and learning something new.
Visit the website or Instagram