Recipe: Raspberry Coconut Balls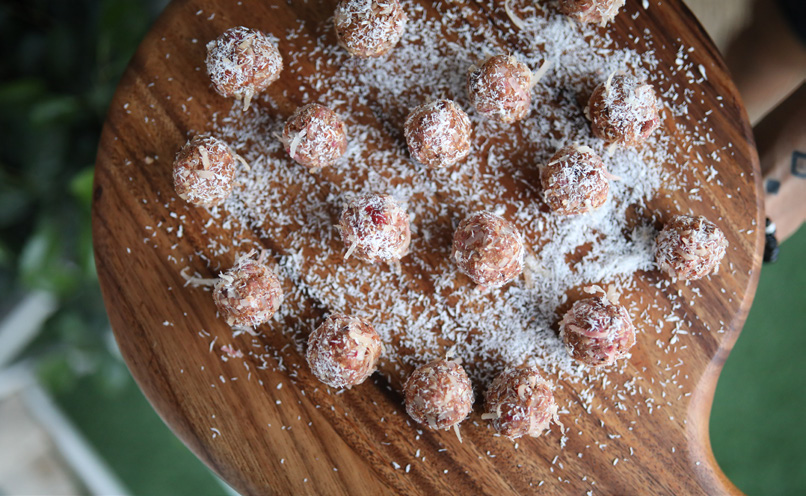 Ingredients:
1/2 cup defrosted raspberry (blended)
1 cup rolled oats
1/2 cup coconut flour, crushed almonds
1/3 cup coconut, 1/4 cup raisins and goji berries, unsshredded
28g (1/3 cup) coconut, for rolling
Method:
STEP 1: Mix all the ingredients together in a food processor until smooth – except for the desiccated coconut.
STEP 2:  Shape into balls.
STEP 3: Roll into the desiccated coconut.
STEP 4:  Set aside and indulge.
With thanks to Jeri Willmott (My Wild Tribe)
Here's another super easy and delicious recipe you might want to try
Photography: CPI Media Group