Black Tap Dubai kicks off 2019 with new weekend breakfast menu
Dubai's resident New York burger joint – Black Tap at Jumeirah Al Naseem hotel, now offers breakfast!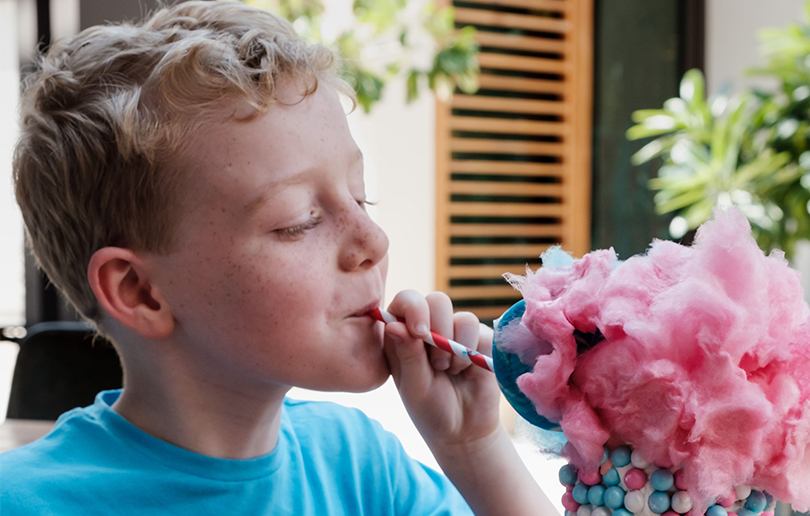 Head to the ocean side branch of everyone's favorite craft burger and CrazyShake milkshake joint between 10am and 4pm, and you'll find a breakfast menu as impressive as a Broadway blockbuster.
Continuing its American luncheonette experience, with old school tunes, and classic dishes with a modern touch, Black Tap now offers eggs, pancakes, sandwiches and premium baked goods on top of its Instagram-worthy burger stacks and wild shakes.
Take your pick from a host of new menu items like chorizo breakfast tacos, featuring scrambled eggs, special chicken chorizo, smokey chipotle mayo, avocado cream, pico de gallo, spring onion, and cilantro. Or, try the crispy chicken waffles that are sure to keep you going until dinnertime, with a sweet and savoury union of blueberry waffles and fried chicken breast, drenched in honey butter and smokey maple syrup.
Eggs Benedict with slow roast beef might be your midday meal of choice, or perhaps butter milk pancakes stuffed with orange, cranberry and ricotta and sweet cream cheese spread?
If you're recovering from a late night, try a revitalizing mocktail – choose from a virgin Mary, virgin mimosa or classic fresh orange juice.
If you're more of a bruncher than a breakfaster, then Black Tap's gourmet sandwiches are for you – all served with French fries, hash browns or a side salad. Take your pick from the spicy warmth of a Baja Breakfast – eggs, pepper jack cheese, beef bacon strips, salsa verde, pico de gallo, chipotle mayo and cilantro; or Broome Street – beef bacon, egg and cheese, special sauce.
No 2019 breakfast menu would be complete without avocado on toast, and Black Tap's take on the world's most Instagrammed breakfast doesn't disappoint. Rustic garlic bread is slathered with a rich guacamole, a hit of smoky chipotle, eggs your way, avocado cream, marinated cherry tomatoes, and a spring mix of salad.
Of course, any American-inspired breakfast or brunch isn't complete without coffee, and Black Tap's new menu offers a full range of the bean including signature creations like the salted caramel latte, as well as a selection of teas and water.
Details: To make a booking, call 04 422 9904.