Euro football fever in the family? Footlab Dubai is the cure!
Do you have a soccer-mad kid at home, or case of Euro football fever in the family? FOOTLAB Dubai is the cure! This is the world's first indoor football, entertainment and performance park, and offers a brand-new, fully immersive, tech-powered football experience for football fans of all ages and the whole community.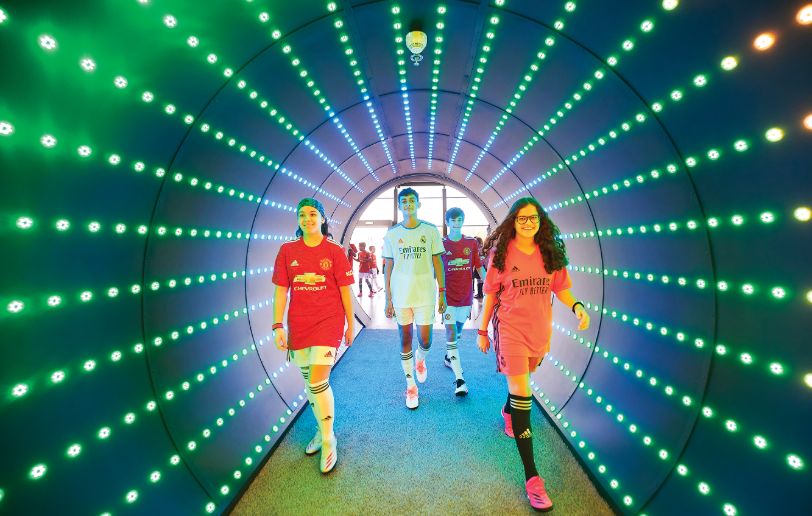 Open to adults, children, teenagers, friends, groups or families, FOOTLAB Dubai is Dubai's new destination dedicated to the world's most popular sport, and offers the ideal performance and training hub..
Founded by football legend Rui Costa, FOOTLAB is set to elevate the level of football in the UAE with non-stop, cutting-edge, supercharged action and skills developments for football enthusiasts and athletes alike. Does that sound like someone in your family?!
At the grand opening, Hussein Murad, Managing Director of FOOTLAB Dubai, said: "FOOTLAB is Dubai's new entertainment destination, where all football fans can play, for the first time, like professionals, while having fun. We invite the whole community and football fans from across the UAE and the region to the ultimate football experience at FOOTLAB, where they can also host their next celebration, and have a great time!"
Nasser Aman Al Rahma, Dubai Sports Council Assistant Secretary General said: "FOOTLAB blends modern technology and artificial intelligence to support the development of sports and talents of different ages in a community of over 200 nationalities comprising football talents, adults and children all looking for an opportunity to develop their football abilities and capabilities."
Set on 2,000 square metres, FOOTLAB Dubai is filled with pure, adrenaline-fuelled football action. As soon as they walk down the champions' tunnel, players step into a whole new world of football, filled with innovative and thrilling football experiences.
While boosting their skills at the individual state-of-the-art stations, featuring highly interactive test and train challenges, players can also compete with their friends or teams at the exciting Challenge, Street Soccer, Footvolley stations and 5-a-side football pitch, equipped with unique F.A.R technology, and offering real-time stats and standings.
FOOTLAB Dubai is centrally located at ISD Dubai Sports City in the heart of new Dubai, within easy access to Dubai's neighbourhoods and provides plenty of free parking. It is open 7 days a week, Sunday-Wednesday 10am-10pm and Thursday-Saturday 10am to 1am.
For more information see the WEBSITE, call us on +971 4 448 1554 or download the FOOTLAB App from the Apple Store or Google Play store.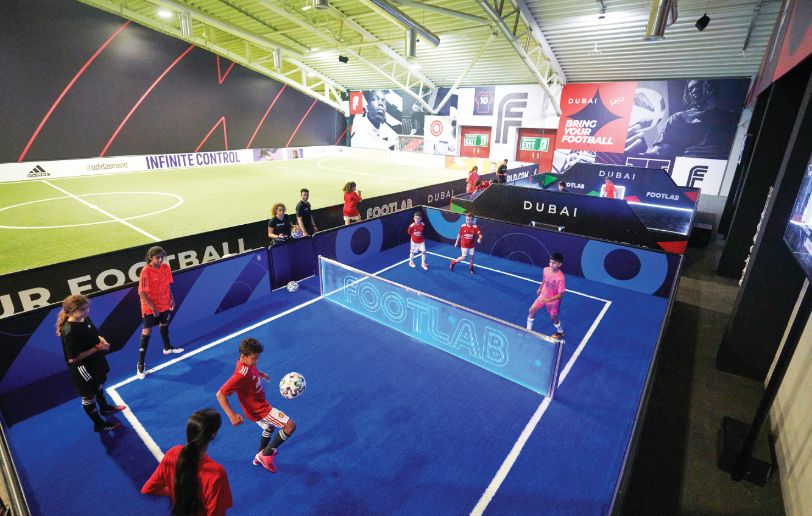 Summer Camp at FOOTLAB Dubai
This summer experience football like never before at FOOTLAB! Measure your performance, break records, improve your skills and have an unforgettable experience. FOOTLAB is the world's first indoor entertainment and performance park with technology based activities which boost your skills and provides you with stats!
Summer Programme:
DATES: July 4 – August 26, 2021
TIMINGS: Sunday-Thursday – 9 a.m. – 12 p.m.
DAILY FEES: AED 225
WEEKLY FEES: AED 845
Spots are limited, so be sure to book in your little champion (or your grown-up one) soon!
To book a summer camp place, see the FOOTLAB Dubai website or call: 055 997 4878
MORE SUMMER CAMP CHOICES…
Redwood Nursery '7 Wonders of the World' summer camp
Odyssey Nursery's underwater themed summer camp!