European Fruits: One of the Greek keys to good health
The Mediterranean diet has been lauded in just about every study on the healthiest diets of the world. And the star feature of this delicious and healthy lifestyle is the fresh produce that is abundant in Europe. 
One such study (carried out by the University of Athens School of Medicine) focused on the diets and lifestyle habits of people over 80 years of age inhabiting one of the many Greek islands. The key factors that contributed to their robust health were found to include a diet that included the consumption of fruits 4-5 times a week, as well as fresh veg, a low consumption of meat, lots of olive oil and fish included in their diet an average of twice a week. And who knows – maybe there's something in the soft Grecian rain and rich soils of this lush country that add that extra burst of goodness compared to other growing climates!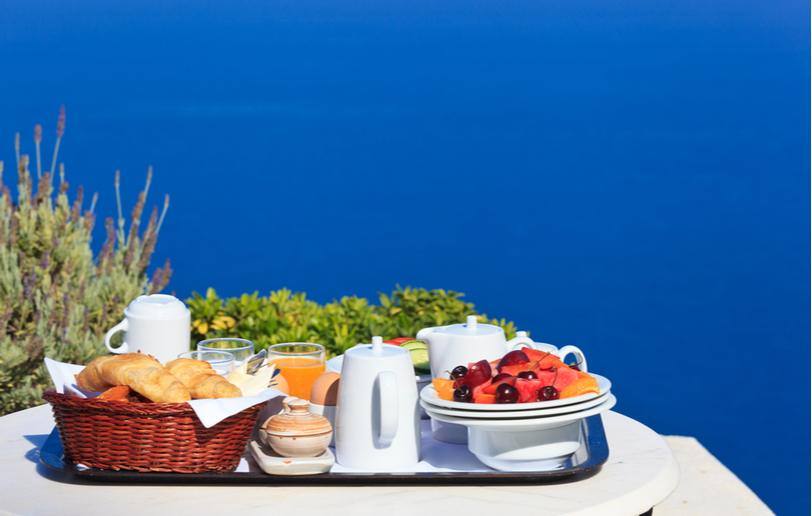 So, going from the elders of one of the healthiest countries in the world, back to our families here in the UAE… in this article we look at one of the easiest ways to introduce your child to one of the amazing nutritional powerhouse secrets our Greek cousins enjoy – FRESH FRUIT!
Children are naturally attracted to sweet flavours and bright colours, and the locally grown fruits that are produced in Greece – the ones that help to set up their healthy habits for life – include apples, kiwi fruits, peaches, nectarines and cherries. Brightly coloured fruits are a sign that they are high in Vitamin C. 
What is Vitamin C?
Vitamin C is necessary for our bodies to function healthily in a number of ways. For example, it contributes to the protein the body uses to heal wounds, maintain healthy skin and heal scar tissue. Vitamin C has long been known to play a role in helping to prevent some cancers, combat heart disease and maintain healthy bones and teeth.
Let's take a closer look at the nutritional benefits that the Greeks enjoy from their own harvests of the following fruits:
APPLES
Apples provide a huge variety of health benefits and are highly versatile. Not only are they delicious as they are, but they can also taste double-delish stewed into sweet or savoury jams, pureed, baked with a drizzle of Greek honey, juiced into drinks or even paired with certain meats and cheeses to enjoy as part of a sophisticated cheeseboard.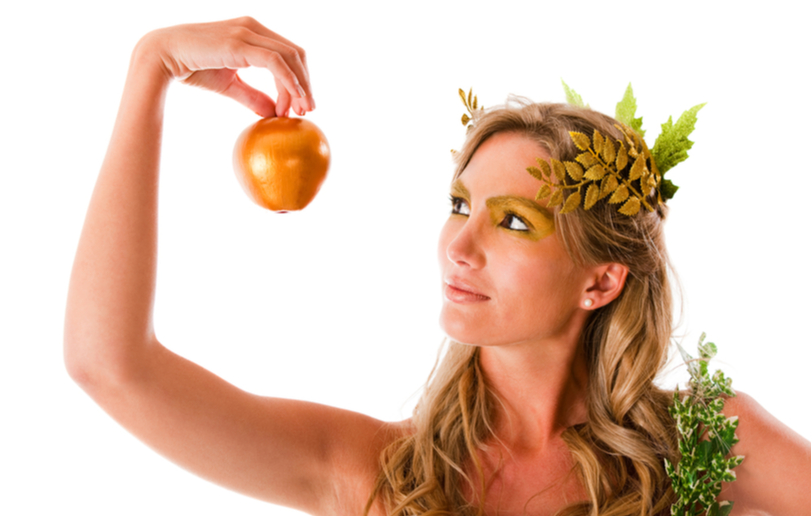 Apples are a rich source of Vitamin C (just one apple gives you approximately 14% of your recommended daily dose!); they are rich in fibre (2.8 grams per serving) so they help maintain a healthy digestive system. All this aside, apples contain important B Vitamins and contain the minerals Potassium and Manganese for healthy body function. An apple a day really does help to keep the doctor away – and it seems the Greeks have known this for centuries!
KIWI FRUITS
Did you know that weight-for-weight, kiwi fruit contains more vitamin C than oranges?! Kiwi is also a good source of fibre, potassium, folate and vitamin E, as well as containing substances that promote the health of your eyes. Adding just two kiwi fruits to your diet every day can help relieve constipation and contribute to a healthy digestive system, as well as clear and glowing skin. 
PEACHES
Ahhh – there is nothing more juicy, flavoursome and pleasurable than Greek peaches in summer! These fruits are a natural hit with children and adults alike, and they also provide you with a valuable source of potassium, fibre and the antioxidant vitamins, A, C & E. No need to peel them, as the skin of peaches are also good for you – in fact they contain an even more concentrated amount of antioxidant vitamins.
As a quick Greek recipe idea for peaches, try baking an oven dish of halved, de-stoned fresh peaches for 10 minutes, then serve them as a dessert topped with Greek yogurt, greek honey and a sprinkle of toasted walnuts. Yum!
NECTARINES
These Greek favourites are bursting with nutrients! As well as being another fibre and Vitamin C powerhouse, the bright colour of nectarines is due to its high concentration of beta-carotene. This is an important antioxidant that helps protect the body from damage from free radicals. Beta-carotene is also converted by the body into vitamin A, which helps build and maintain healthy skin, teeth, bone tissue, soft tissue and mucus membranes.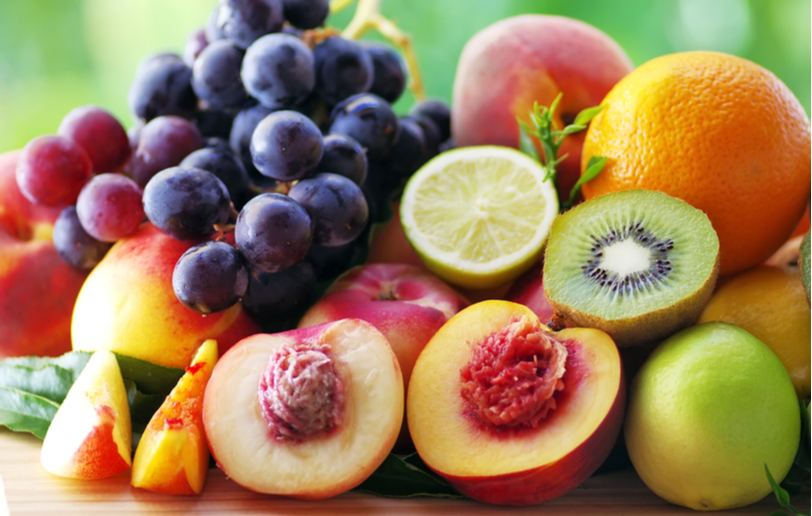 CHERRIES & CHERRY JUICE
Aside from the sheer beauty of this little fruit, the rich and vibrant colour of cherries signifies that they have lots of antioxidant vitamins. Drinking just eight ounces of tart cherry juice every day for 30 days will significantly reduce the signs of inflammation that are associated with chronic diseases, according to a study published in the scientific journal 'Food & Function.' Not only this, drinking the 8oz glass of daily cherry juice can help to ward off other conditions such as heart disease, because it helps to lower the triglycerides that play a part in poor heart health. 
Why does fruit from the European Union give extra benefits?
In terms of the health benefits of Greek fruits in particular, the European Union (EU) works in the background to help back up the quality of these fruits. All agricultural practices and products in the EU are subject to safety approval processes, agreed at European level. For example, the use of pesticides, herbicides or the presence of any active substances are subject to approval before products are made available to consumers. Other guarantees of the high-quality and safety of European fruit and vegetables include the use of the EU organic leaf logo for some products, which signifies a commitment to healthy and green products.
So when you're buying your apples, kiwis, cherries, nectarines and peaches – and juices – look for the EU organic leaf logo as your assurance of the best quality for your family!
CLICK HERE to count yourself in to receive our free newsletter to read more about family food choices, advice from the experts, find out about interesting products, discover things to do with kids, read up on parenting techniques, child development, health…and lots more!
ENTER THIS MONTH'S COMPETITIONS FOR A CHANCE TO WIN SOME FANTASTIC FOOD EXPERIENCES!
WIN! STORE CREDIT TO SPEND AT MARKS & SPENCER, WORTH AED 500
WIN! A HAMPER OF PRODUCTS FROM EAT BETTER FOODS, WORTH OVER AED 500
WIN! An E-voucher worth AED 500 to spend on Drink Dry products: sophisticated alcohol-free adult drinks!
Further reading: