Innovative and fun summer activities for all ages
Sponsored: There are numerous innovative and creative ways to keep your kids busy if you're a parent worried about how much time your kids spend staring at screens. Together with HP Printables, a free web service offering 1,000 of worksheets, cards, coloring pages, puzzles and much more, we have gathered some entertaining and informative games that will keep kids away from electronics and encourage them to spend quality time with others while having fun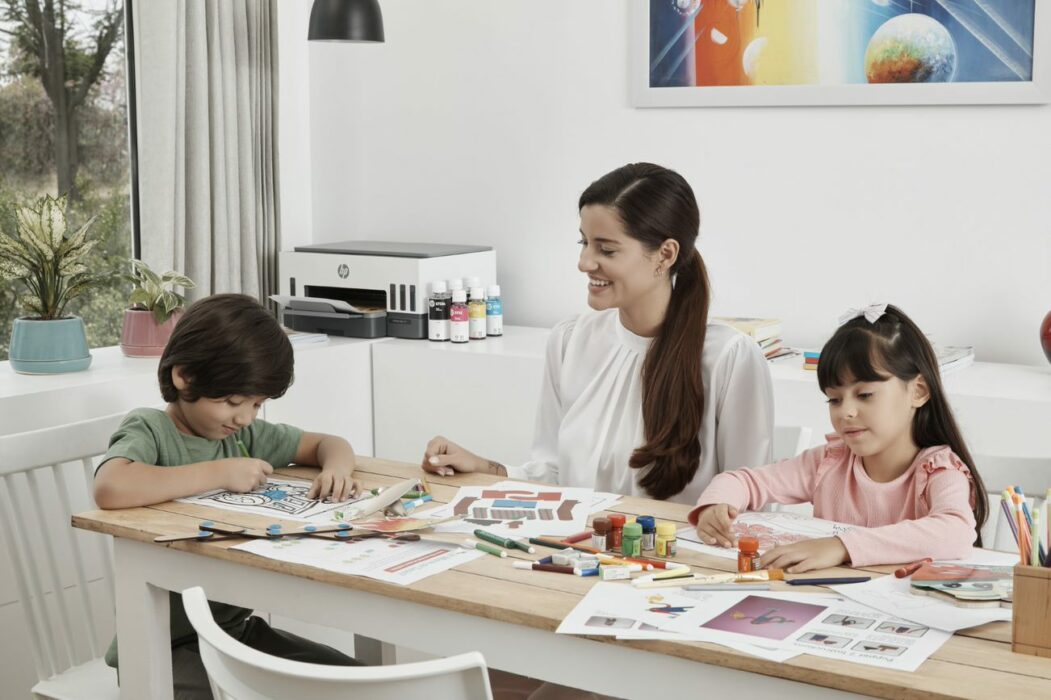 3-6 years
If a child begins acting out and recreating very simple stories that he has already seen somewhere when he is three years old, around four he begins to develop directorial thinking. The child utilizes different figures to create turrets, houses, and roadways. They build an entirely new universe in video games.
During this time, the imagination expands and the foundation for problem-solving, decision-making, accepting responsibility, and plot development is laid. Parents must establish circumstances that will allow the child to have some autonomy and the chance to play alone for a while in order to facilitate this. Their initiative and independence grow as long as the right conditions are present.
Themed games:
Colouring books teach children to use their fine motor abilities, blend colours, and use various artistic tools (crayons, pencils, felt-tip pens, paints). To recall colours from memory or make up their own, parents can print off a colouring book of their child's favourite characters. Parents shouldn't question the advantages of colouring pre-made drawings even when their children are older because it is a common practice in kindergarten and art therapy.
In fact, since colouring has been shown to divert attention from oneself, calm the brain, and generally be enjoyable, adults can also benefit from it as a sort of therapy after a stressful day at work.
Colouring: 
Color the home with Masha and friends – Help your child identify colors and numbers. Coloring is an excellent way for children to express themselves, develop their motor skills and relax
Help Hare trace the flower – Concentration is required to focus on a single activity for a period, so colouring activities can help to develop this further
 7-11 years
After the age of seven, kids start to play complex, abstract games that they can create solely in their own. They construct intricate stories and act them out for a very long period. Parents can think that their children are becoming less active or even lethargic at this age. This is untrue—they create new worlds and elaborate stories in their imaginations. Children at this age like making things on their own and working out challenging challenges.
Therefore, parents can suggest that their child construct their own toy out of paper rather than purchasing a new one. It may be a car, an animal, or one of your favourite cartoon characters. A child will value a homemade item much more, and it will make a wonderful prop for a role-playing game that will keep them occupied for hours. This is a great exercise for patience and fine motor skills.
Crafts
Binary Code Bracelet – Improve your child's coordination skills and their focus in a fun and easy way with the Crafts activity, where children get an opportunity to build something from scratch, which is both educational and fun
Write a Crazy Summer Story –This worksheet is perfect for hours of backseat entertainment on long car rides and can inspire hilarity over and over again
STEAM Matching Game – STEAM is everywhere, even at home. This game encourages kids to match the famous women in STEAM to their extraordinary accomplishments
11+ – young adults
Children switch from playing to studying as their primary activity at this age. They make their game storylines more complicated and develop a taste for games with rigid rules.
Snowflake Sudoku – Sudoku, like any other mathematical game, stretches the brain and trains analytical thinking. Sudoku has simple rules: the player fills in a field, which consists of cells, with numbers from 1 to 9 so that in each row, in each column and in each cell, the number occurs only once. The more numbers are filled in in advance, the easier it is for the player to substitute his own. The game can be gradually made more difficult by adding more fields
OH-WAKE Crossword Puzzle – Research suggests that crosswords help memory, strengthen social bonds, improve vocabulary, and increases knowledge base
Wildlife Word Games – Much of the success of this game comes from the combination of entertainment and immaterial gains it offers. The benefits of playing Word games range from learning support to increasing mental performance
Adults frequently lack creativity and inventiveness. But you don't need to buy teaching aids or bring home new toys all the time to have a fun evening with a child or keep them occupied while you chat with a friend over coffee. On HP Printables, a platform with free colouring and educational games, the user has thousands of activities that will interest children of all ages. You can now opt to subscribe to the platform to get access to specially curated collections, latest updates in terms of content, information about promotions and exclusive printables straight to your inbox.
 With the Smart Tank 500 Series, you can bring your creativity to life. The clever little printing machine will bring your lessons to life. If you are a mum who is constantly on the go and searching for creative methods to entertain your kids, this is a lifesaver. If you have access to a cheap printer that can print up to 18,000 black pages OR 8,000 colour pages, you can level up your resources quickly. You can print from any device using the HP Smart App, which is quite practical.
Ensure that learning is a ton of fun for you and your children!