The ultimate festive gift guide
Struggling what to buy to your family and loved ones this Christmas? Here our suggestions of festive gifts
Meaningful Christmas presents by The Gift of Stories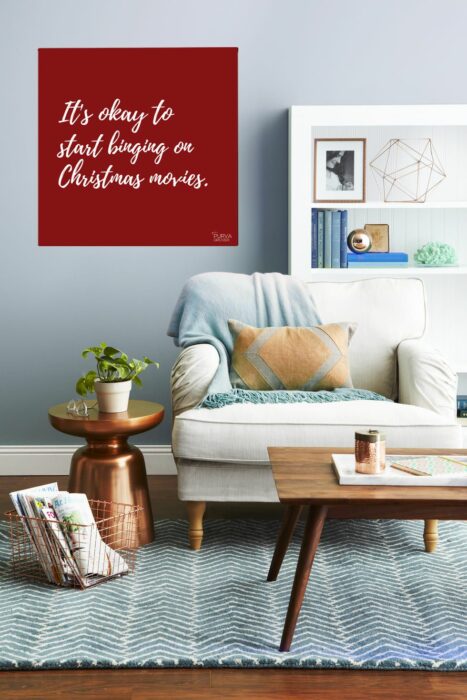 Journalist, novelist, poetess, playwright, stage director, TED X speaker, and creative entrepreneur Purva Grover's is the founder of The Gift of Stories, quirky canvas prints that will make you giggle and ponder. These canvases, which come in a variety of sizes and hues, are ideal for use on tables, study walls, and even corridors.
Surprise your loved ones with personalized canvas such as 'Mums are beautiful!', 'Love, laundry & lessons', 'It's the season of magic', 'You are my favourite notification', 'Do you speak millennial?', 'Scribble your feelings', 'For my girlfriends' and so many more!
To order the canvases, send a message on Instagram or shop the range at Saffron Souk
Elegant gifts from Forrey & Galland chocolatier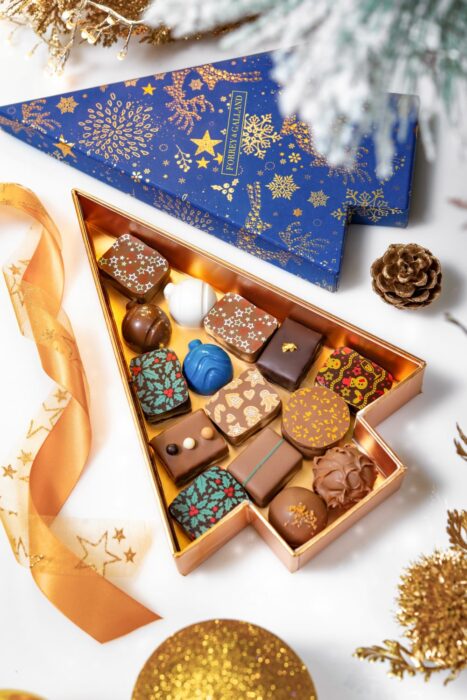 To celebrate the happy occasion, Forrey & Galland Chocolatier is bringing your loved ones together with an exclusive selection of gifts. Discover exquisite memento boxes and opulent hampers, loaded with the finest collection of handcrafted chocolates, cookies, and sweet delicacies, for the ideal set of presents for under the tree, your holiday table, or to indulge that special someone.
Delight your loved ones with an exclusive set of themed chocolates in coconut, praline, caramel and speculoos flavours. Savour the taste of their decadent chestnuts, cakes, chocolate coated ginger sticks and cookies filled with passionfruit, blueberry and raspberry flavours.
Dubai Mall, Lower Ground Floor. Visit the website or Instagram
Christmas Collection by Popc.com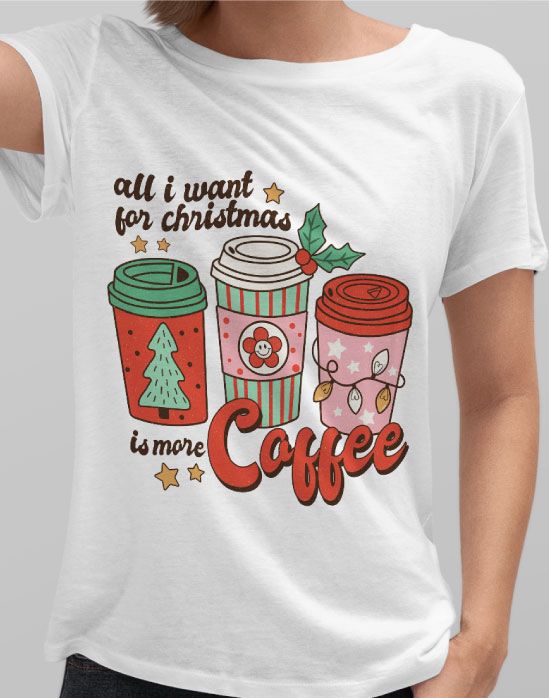 Delight your loved ones with POPC range, a pop culture e-commerce platform based in the GCC region where all the products are custom made. Creators are empowered to sell their quirky designs through their own individual storefronts within the marketplace at no joining cost, with production and shipping handled entirely by the platform.
All the products are manufactured on-demand in the UAE, meaning minimal waste, and created using the highest-quality fabrics and materials. All the merchandise is designed by pop culture artists based in the region, who earn fixed royalties on the sale of each product.
Visit the website or Instagram
Golden Ribbon Chocolates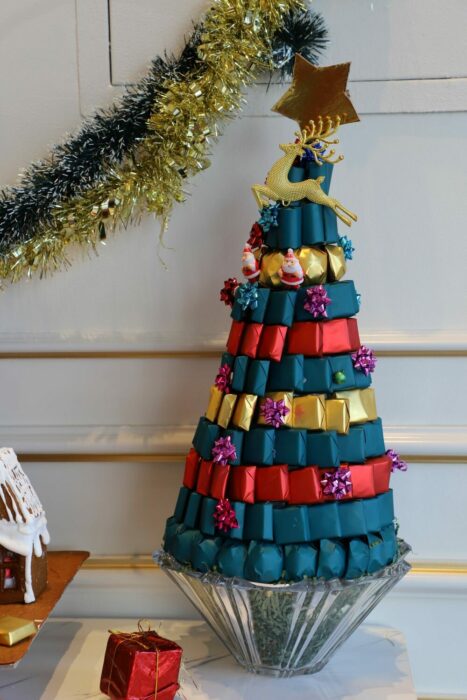 Treat your loved ones with Golden Ribbon Chocolates, a Sharjah-based Emirati chocolate brand under the Al Husseiny group and inspired by French-Arabic influences. Using regional ingredients like milk and eggs, Emirati Chef Aisha benchmarks the result to European standards.
All of Golden Ribbon's goods are centred on sustainability and no palm oil is used in the production of chocolate.
Visit the website or Instagram
Nespresso's Holiday Season Collection
Enjoy Nespresso's specialized holiday coffees, treats, advent calendars, limited-edition machines, and more, all produced in partnership with famous pastry chef and chocolatier Pierre Hermé, a Sharjah-based Emirati chocolate manufacturer.
The limited-edition collaboration draws on Pierre Hermé's broad experience as a flavour specialist, presenting a collection that extends palate delight through savouring the joy we share with friends and family.
Nespresso boutiques across the UAE. Visit the website or Instagram
NEOM limited edition candle at Ciel Spa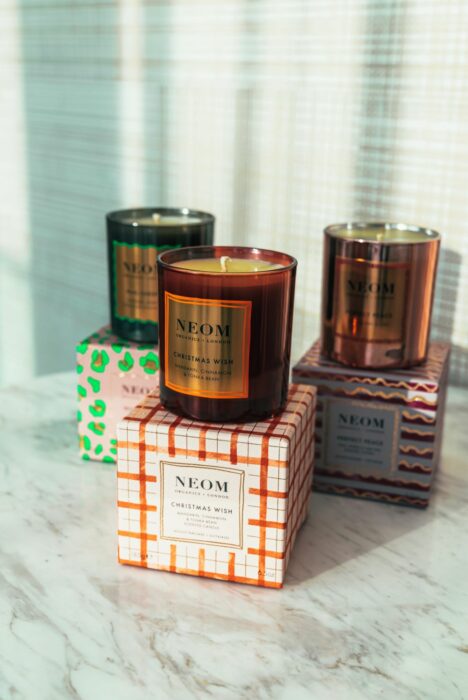 This holiday season embark in a sensory journey and bring a piece of SLS Dubai's Ciel Spa with you. The cherished NEOM limited edition candle collection, which comes in 3 distinct calming aromas, will be sold only at Ciel Spa for AED 250.
The custom candles will add a festive touch to the house and fill the air with lovely scents, making them ideal for a warm and cosy winter environment.
Ciel Spa, SLS Dubai. Visit the website or Instagram
Mama Rita's Christmas log cakes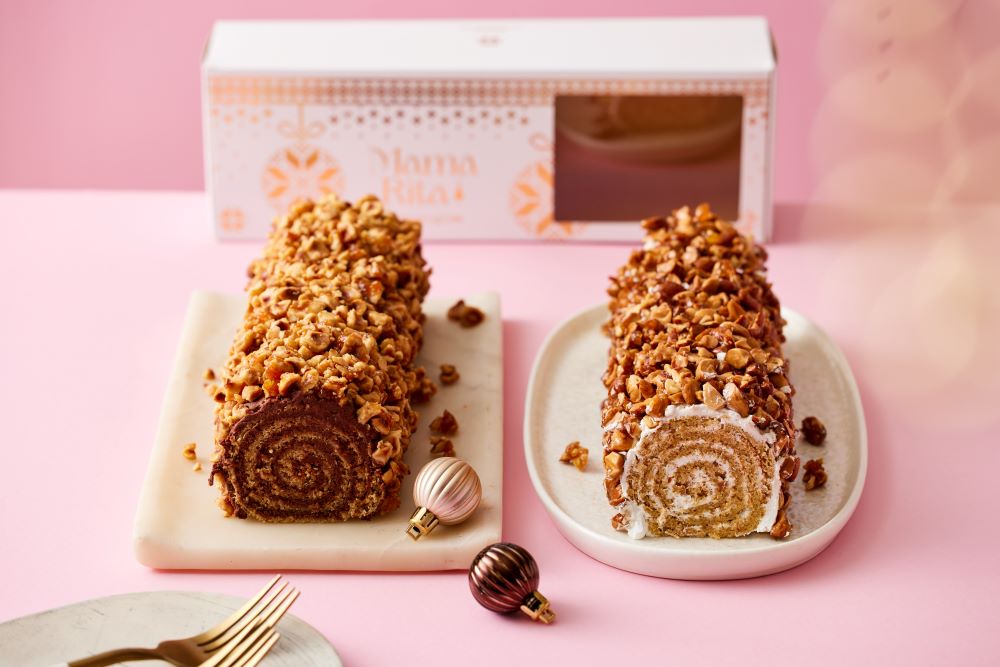 Mama Rita's famous log cake returns this year with a surprise, which is a delightful and much-anticipated delicacy during the season of joy and giving.
In addition to the gluten-free Vanilla Almond Christmas log cake coming back, Mama Rita is also offering a new flavour, Christmas log cake with chocolate and hazelnuts.
AED160 each. Available on the website and Deliveroo
Give back to society with an exceptional present from Rossano Ferretti Hair Spa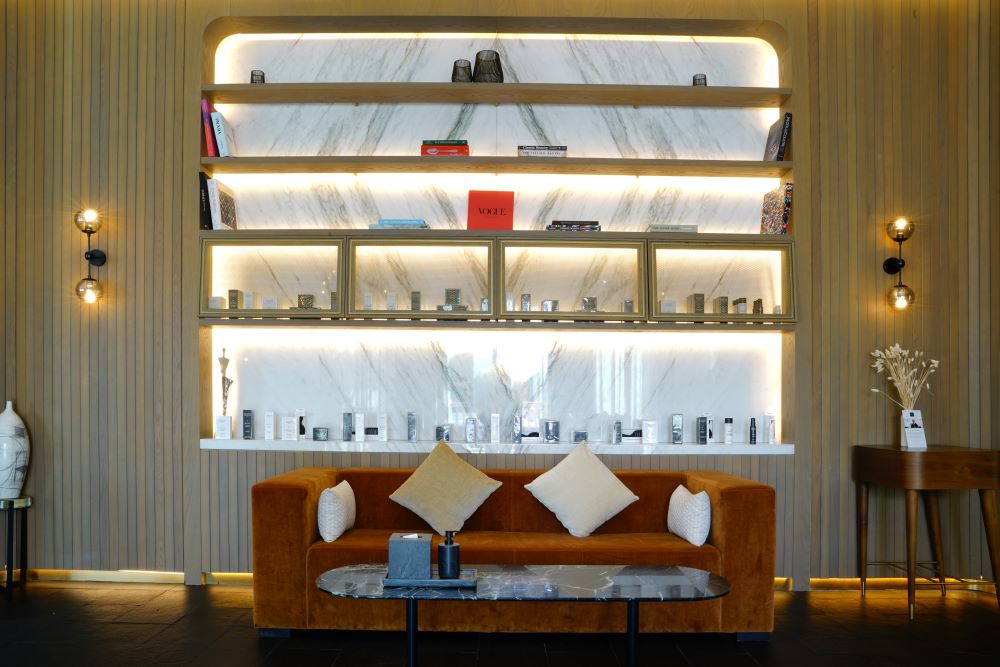 The master of hair is in Dubai as part of an exclusive cooperation with the Al Jalila Foundation. Kick start the New Year by giving back to the community and discovering a more youthful part of yourself. The packages are as exclusive as they come, with just a select few people being able to obtain them and have their hair styled by celebrity hairstylist, Rossano Ferretti.
Each package includes a number of extra services, such as a private lunch or dinner with the maestro, making this a truly bespoke experience. All of the proceeds from each package will be donated to the Al Jalila Foundation, to aid in the effort to raise money for medical research and education in the UAE.
Details:
Package 1
20,000 AED
Hair Experience at Rossano Ferretti Salon with Maestro and his team / treatment and blow dry OR treatment based on the guest preferences or Cut / TBD on spot
Hair Regime for home care selected and suggested by Rossano Ferretti and his team / 3-4 hair products for home care
Private (Rossano and 2 guests maximum) lunch or dinner at the beautiful setting of the salon terrace with Rossano Ferretti himself / specially curated menu by Rossano, private lunch or dinner with Maestro himself
 Complemented with Gift Voucher for
1 night stay in Park Executive Suite with breakfast, limo pick up & drop off included / voucher that guests can avail anytime later
Couple Signature Massage 60 min at AMARA Spa / voucher that guests can avail anytime
 Package 2
25,000 AED
Hair Experience at Rossano Ferretti Salon with Maestro and his team / treatment and blow dry OR treatment and cut based on the guest preferences
Hair Regime for home care selected and suggested by Rossano Ferretti / 3-4 hair products for home care
Private (Rossano and 2 guests maximum) lunch/dinner at the beautiful setting of the salon terrace with Rossano Ferretti himself / specially curated menu by Rossano, private lunch or dinner with Maestro himself
 Complemented with Gift Voucher for
1 night stay in Presidential Suite with breakfast, limo pick up & drop off included / voucher that guests can avail anytime later
Couple Ceremony 120 min at AMARA Spa / voucher that guests can avail anytime