The ultimate guide to Christmas celebrations in Dubai
The most wonderful time of the year is quickly approaching! Here are our suggestions to make the most of the festive season with your family and loved ones
Solve a mission with Santa at Escape Hunt Dubai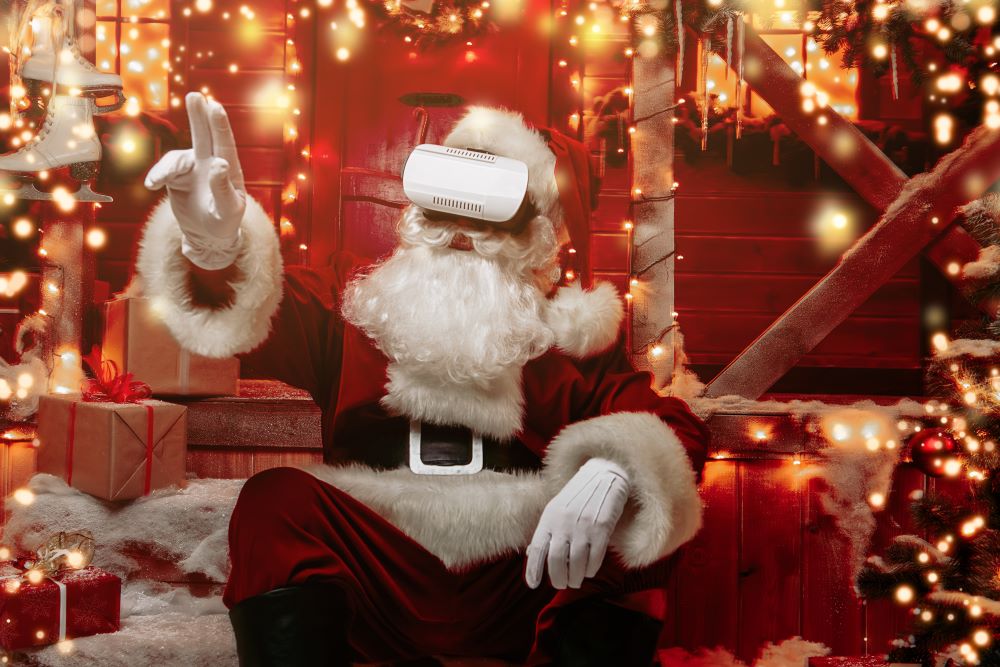 Don't miss out on Escape Hunt Dubai's newest VR experience! With the release of their amazing "Christmas Story" VR game, Escape Hunt Dubai, one of the fastest-growing entertainment phenomena in the world, will take you to a winter wonderland. Enjoy the picture-perfect whiteness without needing to dress in winter gear as you race against time to finish this snowy mission.
Galleria Mall, Al Wasl Road. November 15 to December 31. AED120 (50% off all VR games until December 9). Visit the website or Instagram
Cirque De Cuisine: Christmas Edition at Atlantis, The Palm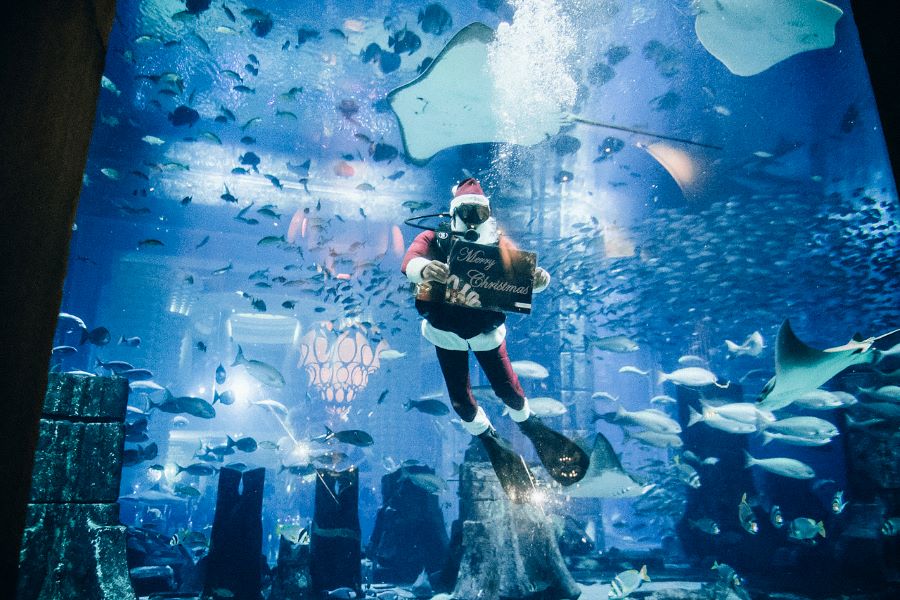 Cirque de Cuisine: Christmas Edition will provide attendees with a festive entertainment experience that includes award-winning restaurants and one of the biggest aquariums in the world. This year's theme, "Naughty or Nice," asks visitors to enter the Avenues decorated for the holidays and be on the lookout for the heartless green figure posing as Santa Claus.
Explore and learn about some of the top restaurants in the world, including Nobu by Nobu Matsuhisa, Gordon Ramsay's Bread Street Kitchen & Bar, Seafire Steakhouse & Bar, the brand-new South American restaurant En Fuego, and a pop-up from the one Michelin star Hakkasan.
December 16 from 7-11pm. AED655 per person. Call +9714 426 2000and visit the website
Gingerbread house making at Centara Mirage Beach Resort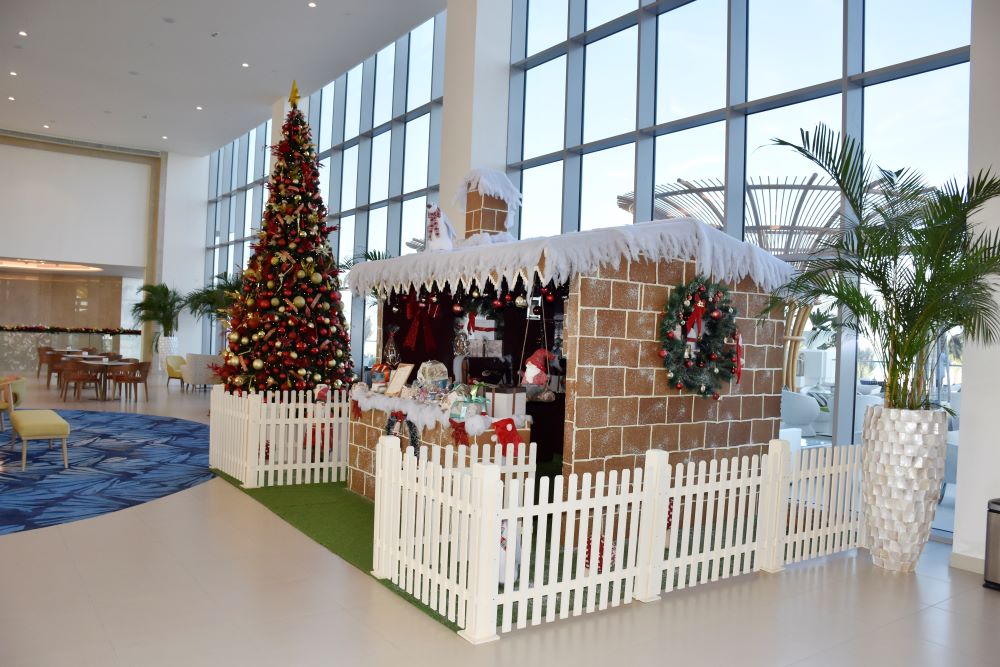 In December, the Centara Mirage Beach Resort Dubai's magnificent lobby will be transformed into a winter wonderland. After the tree is lit, visitors can continue to celebrate in the lobby while receiving a scrumptious and expertly built gingerbread house as well as festive treats like stollen, pudding, pies, and gingerbread delights to complete your holiday season.
December 9 to January 7. Call +9714 522 9999 and visit the website or Instagram
Magical Christmas Tree-Lighting Ceremony, with LINDT Masterclass at Swissotel Al Ghurair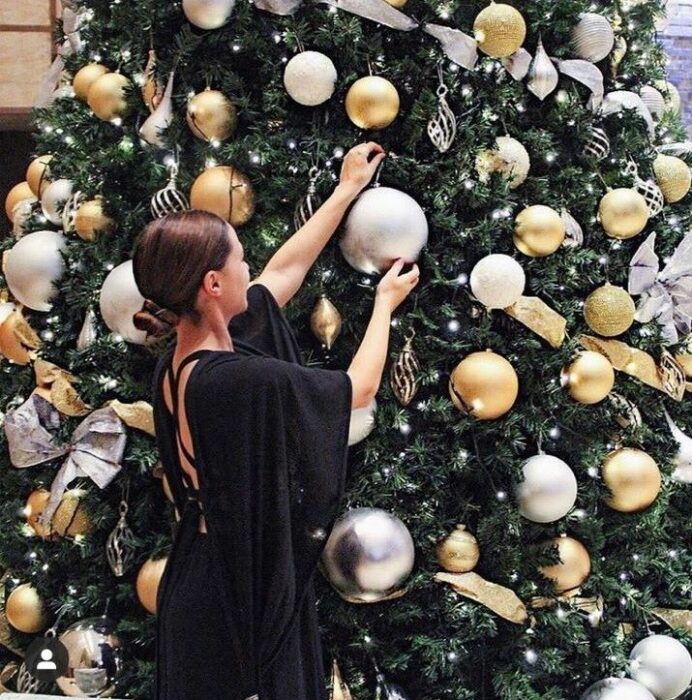 Enjoy a fantastic evening with friends and family as the lobby's 20-foot Christmas tree is lit up for the holiday season and decked up in stunning red and golden ornaments. The foyer will be filled with the sounds of Christmas songs, and there will be festive beverages and canapés passed around as well as a workshop where guests can make their own gingerbread houses.
On that day, visitors can also participate in a special masterclass led by LINDT's Master Chocolatier, Matthew Müller, to learn more about the art of making chocolate and to take some delectable chocolate ornaments home.
Christmas Tree Lighting ceremony. November 29 at the hotel lobby from 6 pm onwards. LINDT Masterclass. November 29. 3 pm. AED 99 per person. Throughout the Festive Season, you can also purchase delectable festive treats, cookies, Yule Log, white chocolate mousse cup, milk chocolate pecan crème brulée at the Festive Confectionery Pop-up with LINDT at Yasmine Lounge from November 20 to January 8 from 11am-7pm. Visit the website or Instagram
12 Days of Festive Menu at Rove Hotels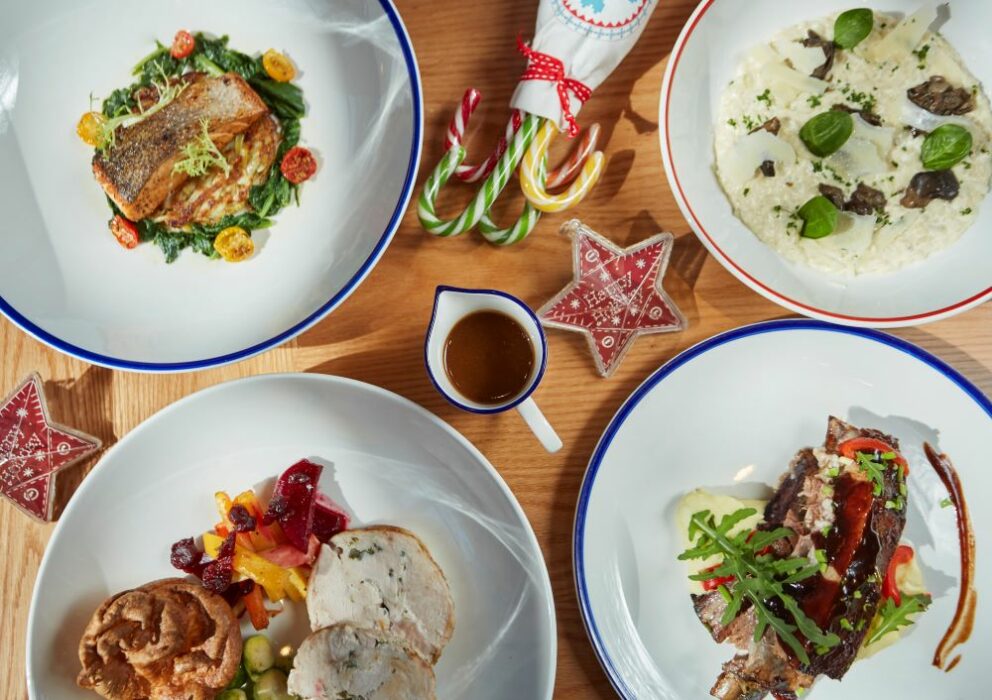 From December 15 to December 26, the cuisine at The Daily Restaurant in all Rove Hotels will be completely revamped for the holidays. Enjoy a variety of delicious seasonal treats, including tantalizing starters, scrumptious main dishes, delectable desserts, and tasty signature cocktails as you celebrate the 12 days of Christmas. Each item on the menu has a funny name like Sleigh it to Me, Believe in Your Elf, Say it Ain't Snow, and It's a Wrapper.
December 15-26. 2 courses for AED119 (starter + main OR main + dessert); 3 courses for AED139 (starter + main + dessert); beverages prices start at AED35. Visit the website or Instagram
Festive Buffet at Address Beach Resort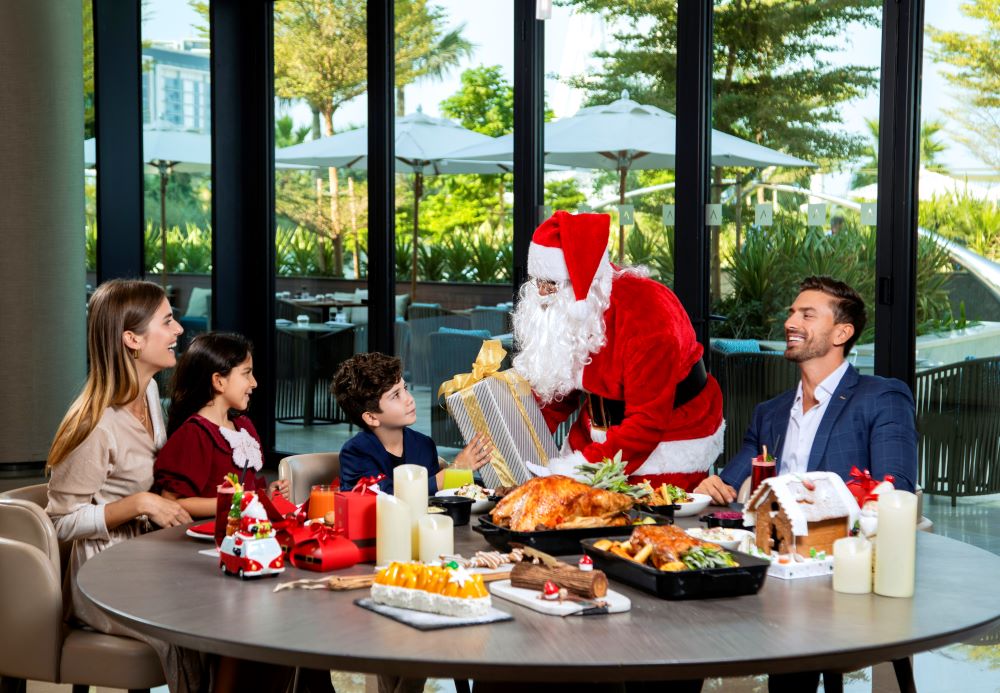 The Festive Buffet is an ideal option for you and the whole family if you enjoy turkey and all the trimmings. Enjoy some of the healthiest culinary treats on Sunday, December 25 in a warm and festive setting. Even Santa Claus will be making a special visit with gifts and treats for all the small ones, and a soulful choir will be present to keep things lively. Expect a truly festive treat with a variety of activities to keep the whole family occupied, including face painting and a kid's section.
December 25. From 1-4pm. From AED788 per person. Children 7 to 11 receive 50% discount and kids 6 and below eat for free. Visit the website or Instagram
Christmas Eve and Christmas Day Brunch at Hell's Kitchen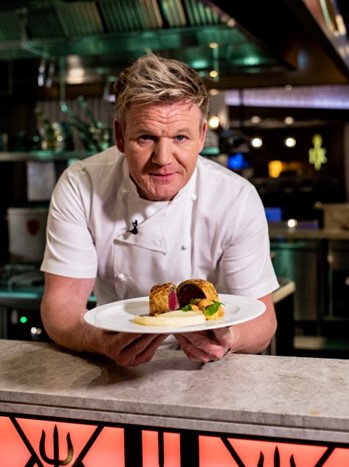 This holiday season, a live band, performers, and an Eton mess challenge turn Hell's Kitchen Dubai into a merry wonderland. Start with the seafood counter, which is piled high with oysters, rock lobster, prawns, and an amazing array of starters. For main course, expect delectable dishes like traditional roast turkey with all the fixings, surf and turf, rump of lamb, halibut, and beetroot Wellington. The sides, which include roast potatoes in duck fat, honey-roasted parsnips and carrots, spiced red cabbage, and Brussels sprouts, are also outstanding. The cheese section is bursting with a variety of cheese imported from all around the world, so save room for dessert.
December 24 & 25. From 12:30-4pm. From AED695 per person. AED295 children 4 – 11 years old. Call +9714 556 6466 and visit the website or Instagram
Christmas Eve and Christmas Day dinner at Venus Ristorante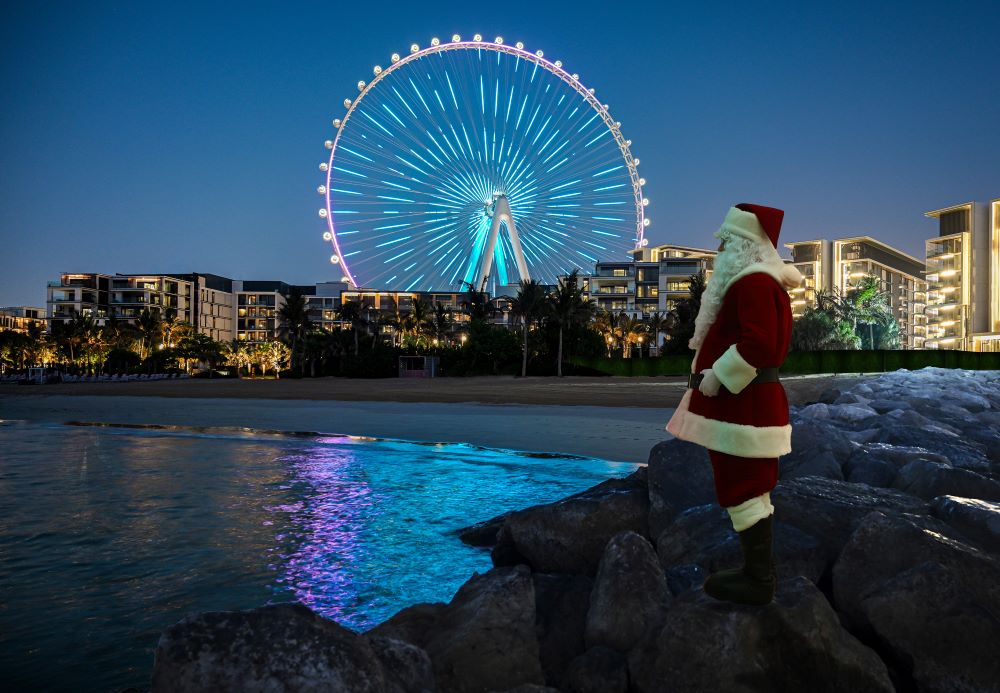 Reserve a table at Venus Ristorante to enjoy Christmas the Italian way. When you arrive, start the party with an Italian concoction and enjoy the surrounding dazzling lights and festive music as you sip. The spectacular four-course holiday menu includes tantalizing dishes such as black truffle and basil oil on a burrata and a juicy Capone Ripieno (cockerel), which is served with chestnut, caramelized baby carrots, and black truffle sauce.
December 24 and 25 from 6-10:30pm. AED495 per person. Call +9714 556 6466 and visit the website or Instagram
Festive Swing at Weslodge Saloon Business Bay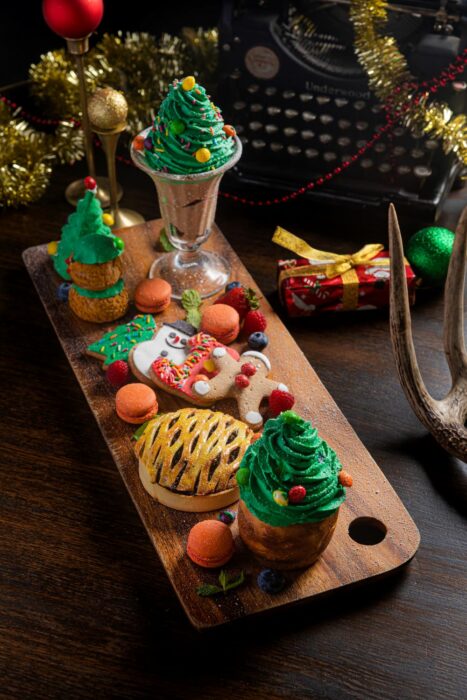 Weslodge Saloon Business Bay will offer two themed menus on December 24. Beginning with a festive brunch menu from 1:30 to 4:30 pm, diners can enjoy many dishes of their favourite brunch fare, such as Dibba oysters, Ahi tuna tartare, Weslodge chop, beef poutine, and Southern rried chicken. To keep things festive and in season, a festive turkey with all the trimmings will also be available.
In the evening, those seeking the ideal method to enjoy exquisite North American cuisine with loved ones before Christmas Day need look no further. Comfort food favourites like creamy mushroom soup to start, sticky lamb ribs, and a butternut squash salad will be served as part of a delicious four-course set meal with two beverages. The main dish is a show-stopping turkey roulade.
December 24 from 1:30-4:30pm. From AED 295 per person. Christmas Eve Set Menu with two beverages is available on December 24 from 7pm-12am for AED250 per person. Call +9714 350 9288 and visit the website or Instagram
Christmas Eve at Weslodge Saloon City Walk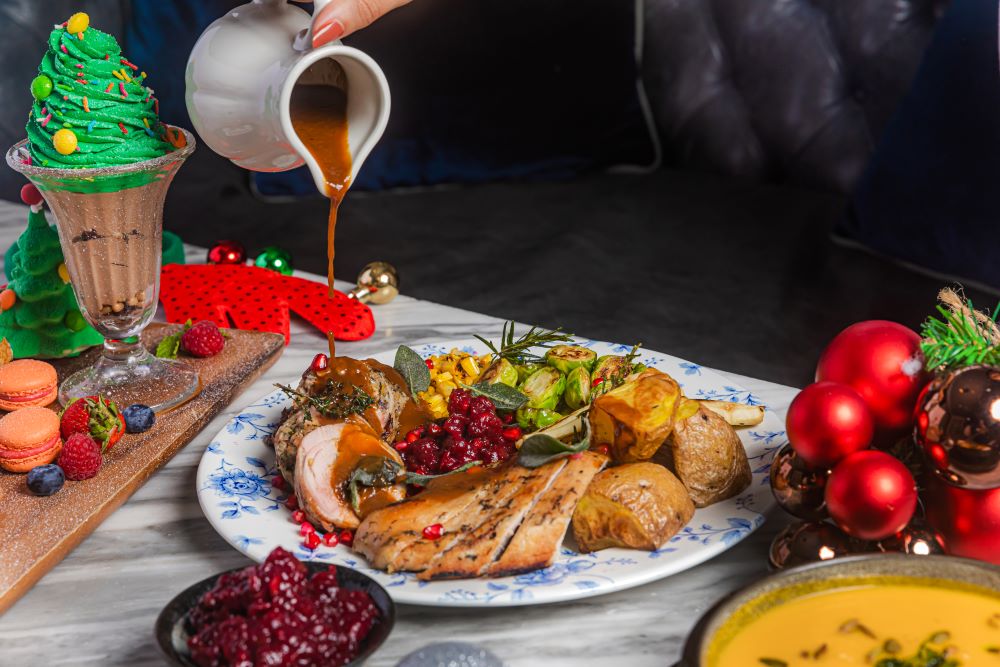 Indulge in a delicious festive feast packed with North American flavours. Beginning with a sweet fig salad and Vitell Toné, an Americanized version of the traditional Italian Christmas veal dish Vitello Tonnato, the three-course holiday feast will take family and friends on a delectable journey. Next, Weslodge's famous turkey with all the trimmings will return for another year, this time with roasted cauliflower steak for vegetarians, all of which will be served with brussels sprouts and a traditional Waldorf salad.
December 24 from 5.30pm-12am. AED250 per person for three courses, side dishes and two soft beverages. Call +97150 731 9808 and visit the website or Instagram
Christmas Chalet at S Bar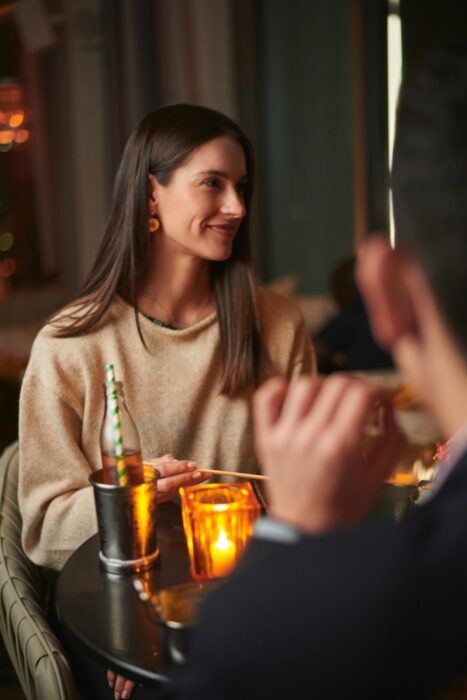 With its magnificent Christmas Chalet, S Bar, which is situated in the stylish Sky Lobby on the 71st level of SLS Dubai, is bringing Santa to town this holiday season. The festive chalet will be open for business from December 7 through January 7 and serve seasonal favourites including waffles, mulled wine, and other wintery delicacies.
On Christmas Day, Santa will disembark from his sleigh and stop at S Bar's Christmas Chalet between the hours of 4 to 6 pm, bringing with him holiday delicacies, presents, and plenty of happiness to give.
S Bar, Sky Lobby, 71st floor SLS Dubai. December 7 to January 7 from 3-6pm. From AED35. Reservations & prior booking required: email slsdining.dubai@slshotels.com or call +9714 607 0737. Visit the website or Instagram
Christmas Day Brunch at Village Bistro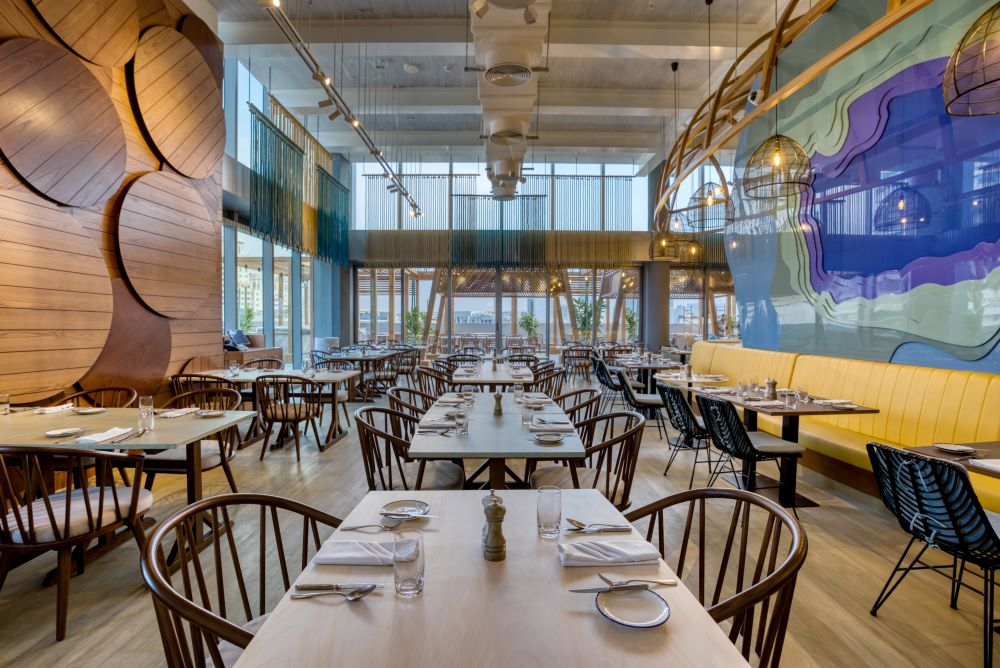 Enjoy Christmas at the seaside with Village Bistro's festive take on their ever-popular Seaside Brunch. Expect all the typical games and amusements, such as a vintage ice cream trolley and kid-friendly beach-themed activities, but with special holiday bonuses like a visit from Santa Claus.
The First Collection at Jumeirah Village Circle. December 25 from 12:30-4:30pm. Free for infants 0-3 years old, AED250 (kids aged 4-11 years old). From AED375 for adults. Call +9714 275 6621 and visit the website or Instagram
Greek style Christmas at Opa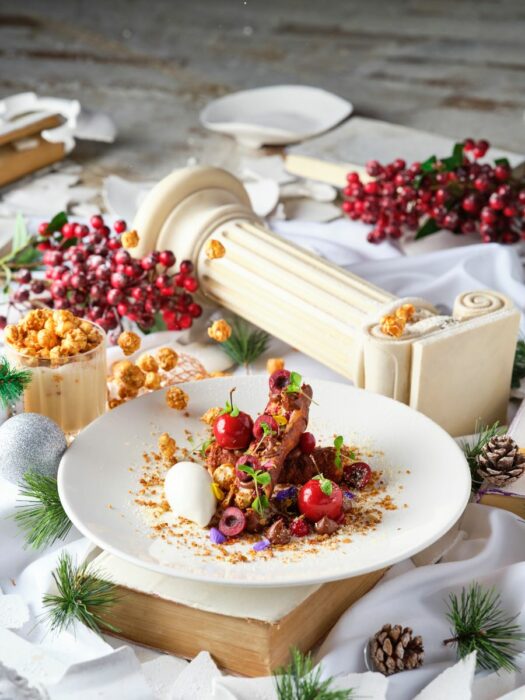 Opa invites you to celebrate Christmas in traditional Greek style with plate-smashing events that feature delectable cuisine and entertainment. With a beautifully adorned Christmas tree and festive lighting throughout, the restaurant will set the mood for putting you in the holiday spirit. OPA will host a roster of traditional musical acts and entertainment, DJs spinning the decks, along with the iconic plate-breaking ritual, the legendary Zorba dances, and many other performances for a vibrant and fun-filled Christmas meal.
December 20 to 26. Call +9714 357 0557 and visit the website or Instagram
Portuguese Christmas Day Brunch at Tasca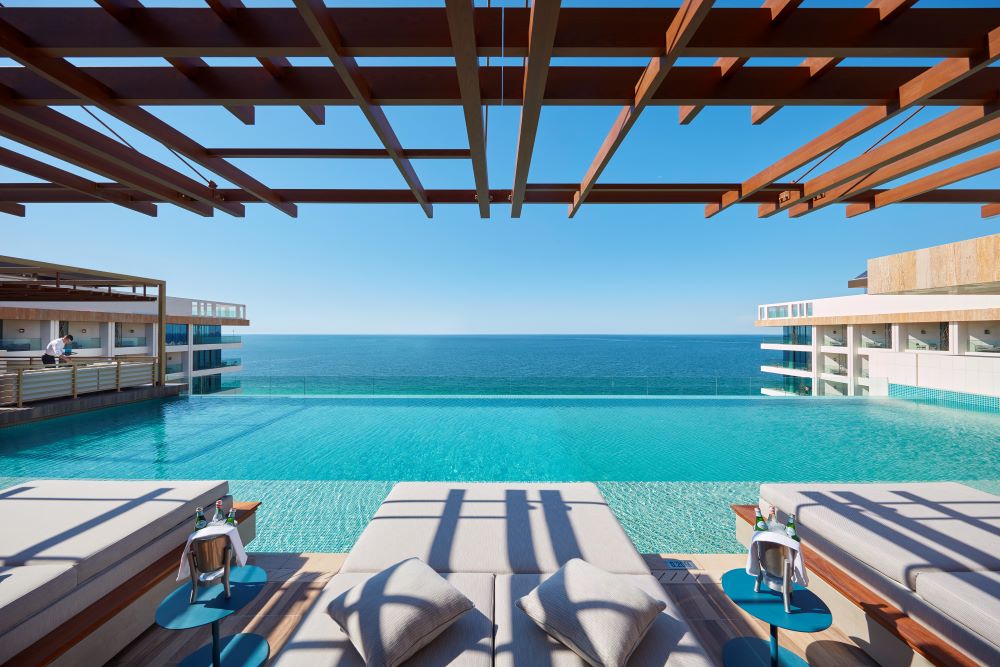 At Tasca's exclusive Christmas Day Brunch, celebrate the holiday season with a touch of Portuguese flair. The Almoço de Natal Brunch, as it is aptly called, is a celebration of traditional Portuguese Christmas customs with a delightful four-course set meal that reinterprets Tasca's celebrated culinary repertoire with a holiday flair. Enjoy regional flavours influenced by seasonal vegetables while swaying to the music of a live band in the cool coastal breeze for a unique Christmas day.
Mandarin Oriental Jumeira. December 25 from 12:30-4pm. AED250 for children. From AED495 per adult. Call +9714 777 2231 and visit the website or Instagram
Madinat Jumeirah Festive Market
From December 15 to December 30, The Madinat Jumeirah will be turned into a charming 1750 square meter winter paradise to welcome visitors. A 36-foot Christmas tree will be on display, as well as fun holiday activities for the whole family, such as bungee jumping, traditional food stands, shopping, and creating gingerbread houses. Enjoy a scenic abra ride with Santa along the twisting waterways, a North Pole Train and a Venetian carousel.
Madinat Jumeirah Fort Island. Monday to Thursday 3pm till late. Friday to Sunday 12pm till late. Visit the website
Christmas Brunch at Eataly at The Beach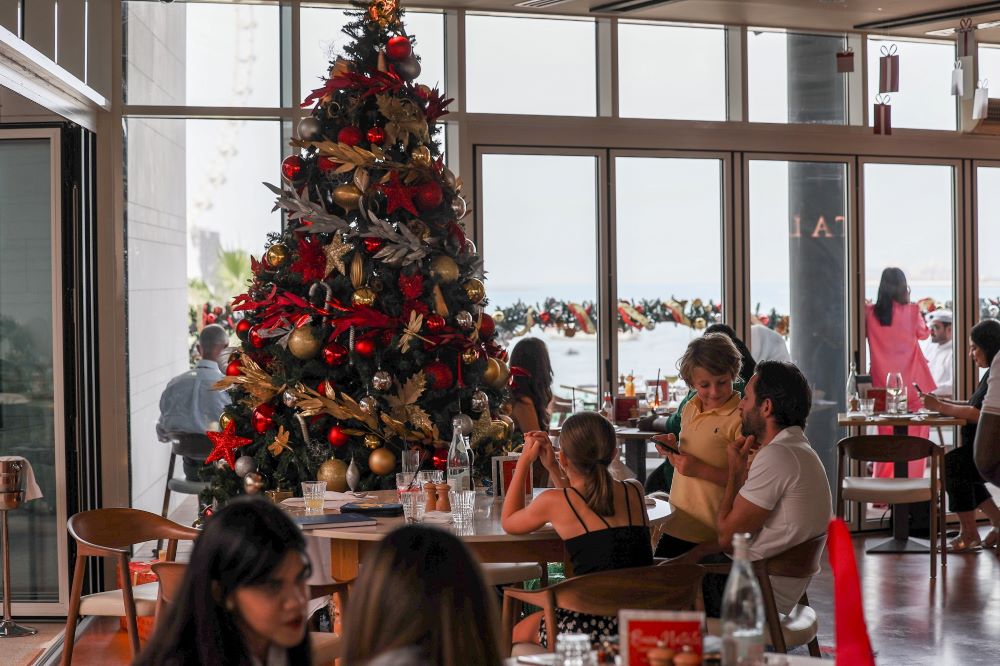 The Buon Natale Christmas Day Brunch will be offered at Eataly at The Beach on December 25 from 12 to 4 pm, as well as every Saturday leading up to Christmas from December 10 through December 24. Expect cheery and colorful Christmas costumes, genuine Italian fare, a gorgeous view of the Ain Dubai, and festive music played by a live band.
From AED395 per person. Call +9714 561 1185 and visit the website or Instagram
Christmas Eve at Rixos Premium Dubai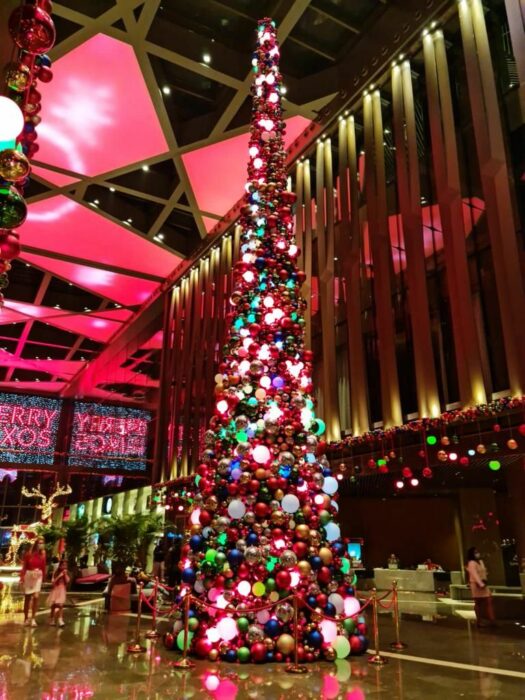 Christmas at Rixos Premium Dubai is a magical time where sophisticated luxury and exquisite gastronomical experiences come together to set the tone for the wonderful festivities. Delight your palate with tantalising international delicacies as you gather your family and loved ones for a sumptuous spread of international cuisine and live cooking stations adorned with festive trimmings this Christmas Eve.
December 24 from 7-10pm. From AED250 per person. Call +9714 520 0000 or visit the website or Instagram
Ossiano Christmas Eve Dinner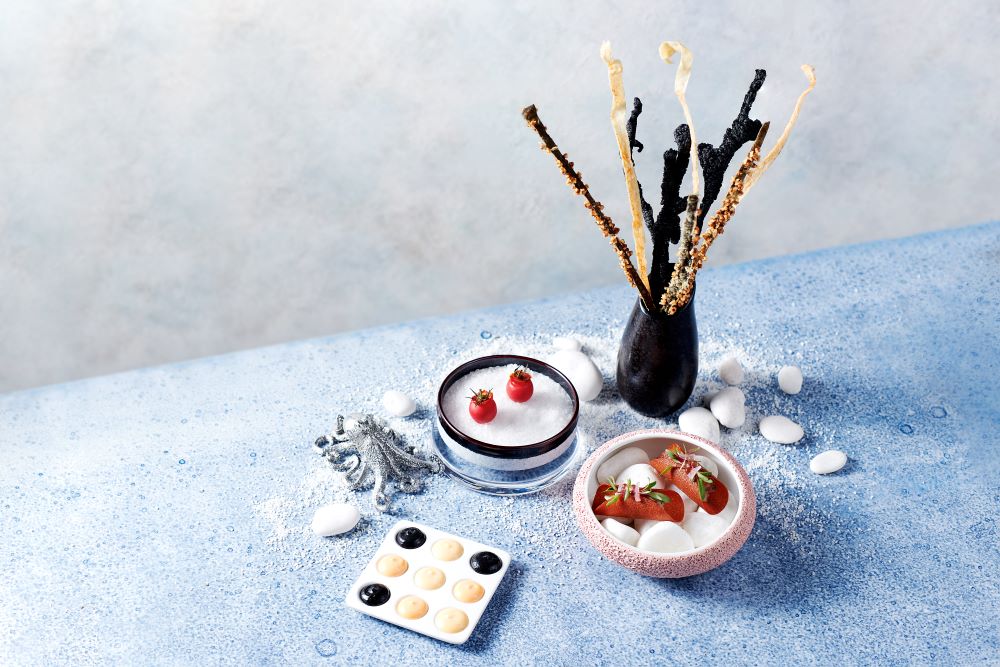 Food aficionados can get together and enjoy a unique dinner at the one Michelin star underwater restaurant, Ossiano. Whilst surrounded by the breath-taking views of The Ambassador Lagoon and its captivating ocean life, indulge in Chef Gregoire Berger's creations, inspired by the harmony of earth and the ocean. The Ossiano Christmas experience consists of up to nine waves accompanied by an extensive grape menu carefully curated to take guests on a gastronomic journey like no other.
December 24 and 25 from 6-11pm. Festive inspired nine-course set menu for AED 1,250 per person (excluding beverages). Children ages 9 and below are not permitted to dine in Ossiano. Pre-payment is required to book. Call +9714 426 0770 and visit the website or Instagram
Italian Christmas Eve dinner at Vero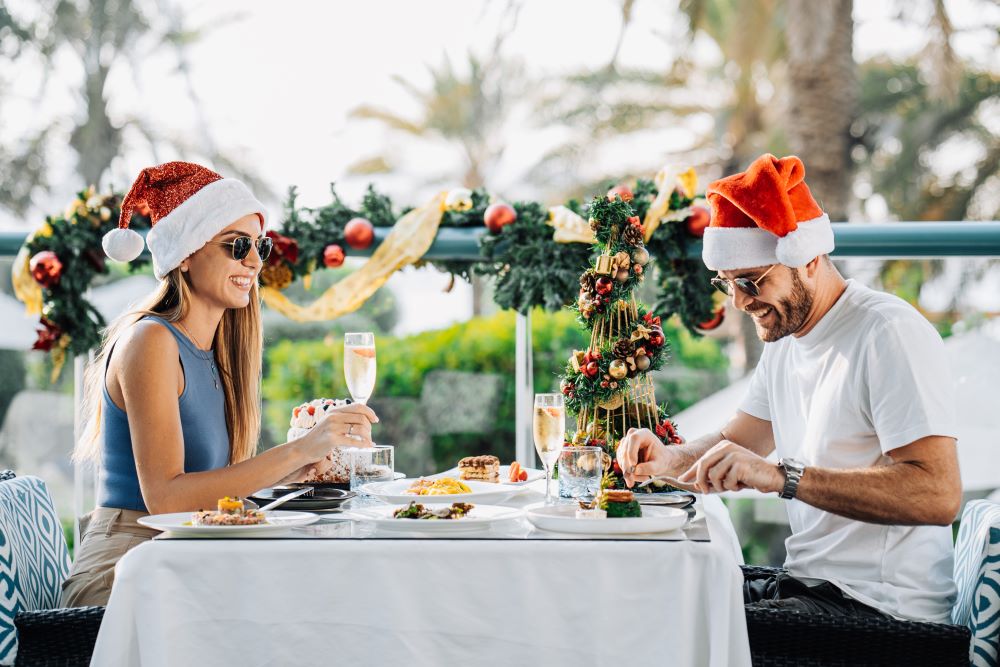 Indulge in an excellent three-course set meal to celebrate the festive season. The tonno e gambero rosso di mazzara (tuna tartare), winter black truffle risotto, and panettone tiramisu are some of the standout dishes on the Christmas Eve menu. The live entertainment will be led by Italian vocalist Arianna Bianchi.
December 24 from 7-10.30pm. AED275 with soft drinks, house drinks are available with à la carte. Call +9714 318 2319 and visit the website or Instagram
Christmas Eve Sky High Brunch at Observatory Bar & Grill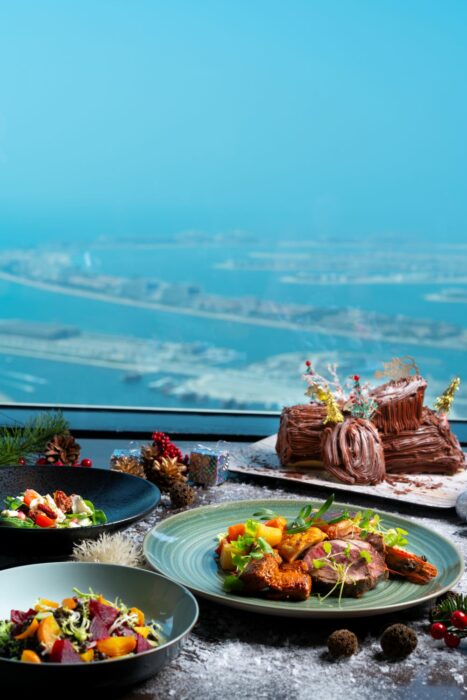 This chic venue will host a lively brunch and featuring mouth-watering succulent roasts, fresh seafood, seasonal drinks, and much more. Live entertainment and stunning scenery will create the perfect atmosphere.
December 24 from 12:30-3:30pm. AED499 per person, including house beverages. 15% Early Bird Discount when you book before December 10. Call +9714 319 4000 and visit the website or Instagram
Kids Festive Baking Classes at Eat & Meat, The H Dubai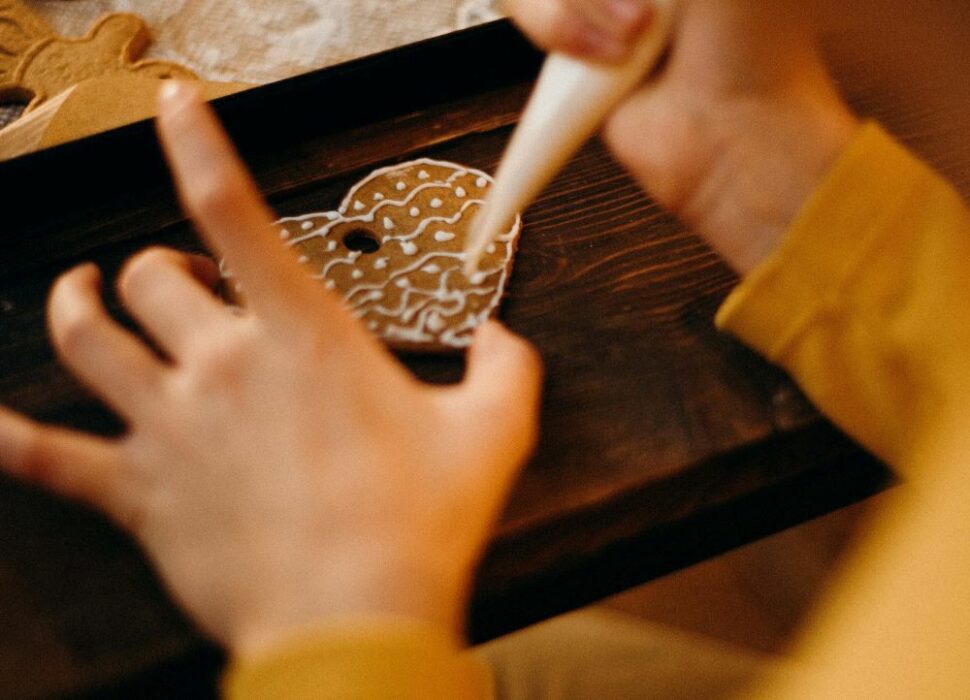 Children are welcome to get creative with some amazing holiday baking sessions beginning on December 12. While the children are being watched over by a group of skilled cooks, parents can unwind at The Gallery Lobby lounge or Mandara Spa. The tiny master bakers will be able to learn how to make a range of delicacies, including gingerbread houses and Christmas cookies. Enjoy the baked products right away or take them home to share with your family.
Eat & Meat, The H Dubai. December 12 to 16 from 11am-12:30pm. Package of 5 classes per week where little ones are gifted with customized chef jacket: AED399 per child (4-12 years). Per class: AED99 per child. Call +9714 501 8630 and visit the website or Instagram
Christmas Day Brunch at Four Points by Sheraton Sheikh Zayed Road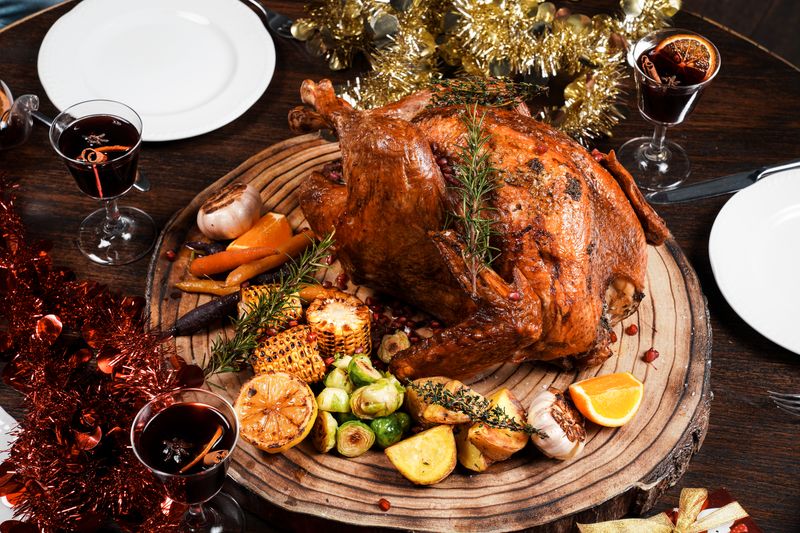 Enjoy the most magical day of the year with culinary delights! This Christmas Day at Pascal Tepper, experience an extravagant potpourri of French gastronomy to celebrate Christmas in style. Expect a live turkey station, salad bar, and plenty of festive sweets to please every sweet taste. Along with face painting and other exciting activities to keep everyone occupied throughout the day, Santa Claus will be paying a special visit with gifts for all the little ones.
December 25 from 1-4pm. From AED169 per adult. 50% discount for kids aged 6 to 11 years old. Visit the website or Instagram
Gingerbread Baking Class at Eataly Dubai Mall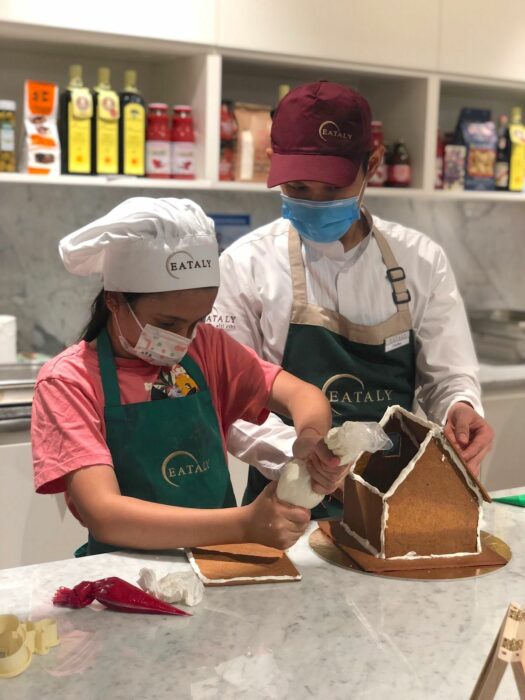 Eataly at Dubai Mall will be hosting a special Gingerbread House baking class between December 22-24 to embrace the Christmas spirit. The afternoon will both educate and entertain, promising to bring out each child's inner master chef. The Gingerbread House baking class is available to book for AED299 and also includes ice cream, a juice and gingerbread.
December 22 to 24. Spaces can be booked in store and by calling +9714 3309 8899. Visit the website or Instagram