Top ten books for young readers
Victoria Phillips, the Primary English Curriculum Lead and the Year 6 teacher at The English College, has put together a suggested reading list for children aged 3-8 years old.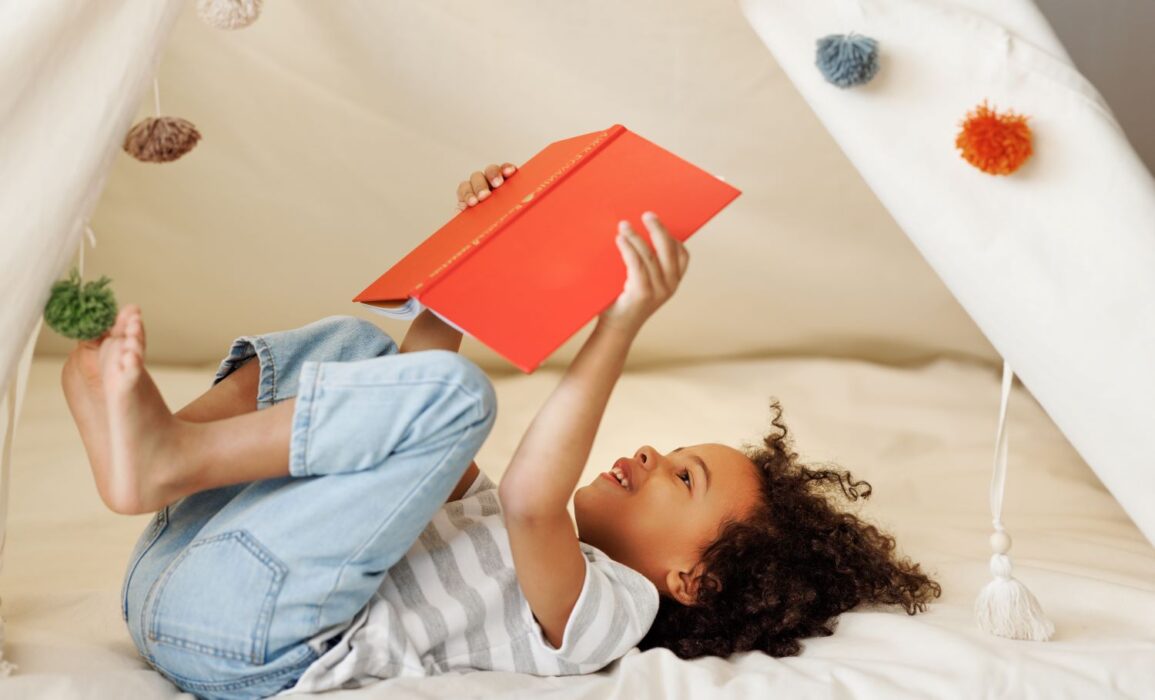 Summer has come to an end and a new school year has begun! However, sometimes the break from the structure of school can lead to a drop in children's reading level, a phenomenon known as the 'summer slide'. To help your little one get back into the rhythm of school, encourage some extra reading at home. The new school year is a golden opportunity to enhance your child's fluency, while igniting their passion for a great story. It doesn't have to be a dull affair either, as the right book can make it a wonderful opportunity to strike the perfect balance between fun and learning.
WHAT TO READ?
As parents, it can be hard to know which books to suggest, given the importance of choosing books that captivate kids without overwhelming them. The key is to pick books that are engaging, yet not too easy that they become uninteresting. Equally, it's best to avoid books that are too challenging, as this will only be frustrating and maybe even discouraging for little ones! By finding the sweet spot, your child can experience the feeling of success and the confidence that comes with managing to finish a good book.
With this in mind, we spoke with Victoria Phillips, the Primary English Curriculum Lead and the Year 6 teacher at The English College, to put together a list of suggested books for kids aged 3-8 years old. These are chosen to allow young children to embark on new adventures through the pages of a captivating book. Whether it's a magical journey, a hilarious tale or an inspiring story of friendship, the books on this list are sure to spark your little one's imagination and foster their love of reading.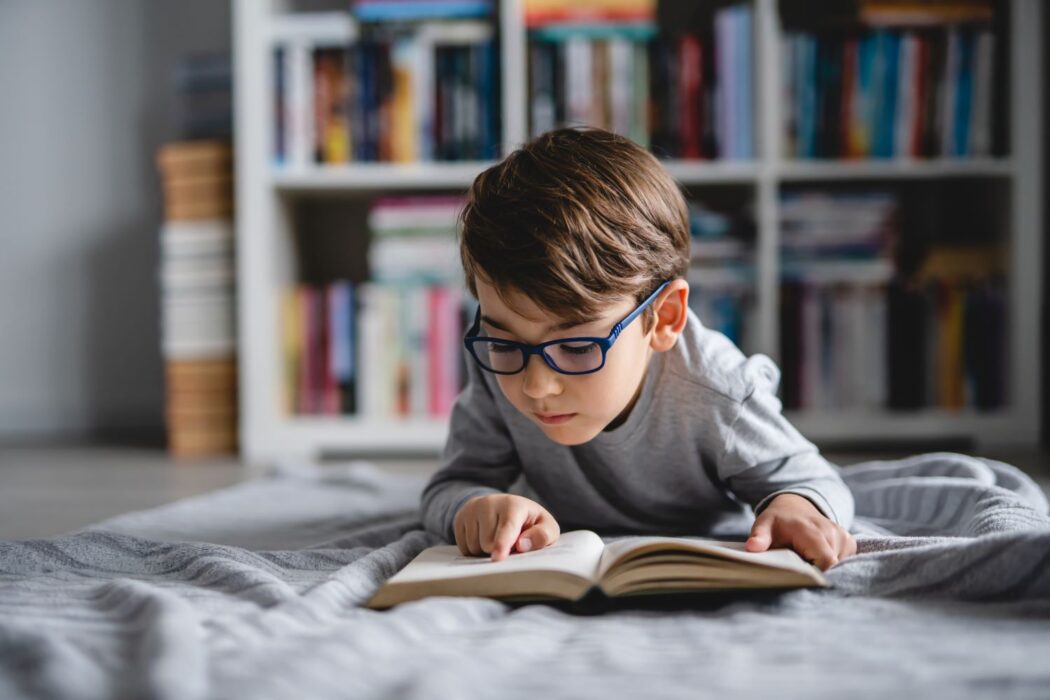 THE COOL BEAN
'The Cool Bean' by Jory John is a heartwarming story about friendship and acceptance, suitable for kids aged 3-7. Meet the "cool" bean who learns that being kind and true to oneself is the ultimate coolness. With witty humour and charming illustrations, this book fosters empathy and celebrates individuality.
I AM EVERY GOOD THING
'I Am Every Good Thing' by Derrick Barnes is best for little ones aged 4-8 years old. Filled with affirmations and positive messages, this empowering book celebrates the greatness within every child. Through vibrant illustrations and poetic prose, it inspires self-confidence, resilience and the belief that every child is capable of amazing things.
THE COUCH POTATO
This story by Jory John is also suitable for children aged 4-8 years old. Join the hilarious adventures of the Couch Potato, a lovable character who learns the joy of stepping away from screens and embracing the real world. With clever humour and relatable situations, this book encourages balance and outdoor play.
THE BEAR, THE PIANO, THE DOG AND THE FIDDLE
'The Bear, the Piano, the Dog and the Fiddle' by David Litchfield is an enchanting sequel to 'The Bear and the Piano.' The bear's old friend, the dog, discovers a hidden talent for playing the fiddle. With themes of friendship, the power of music, and embracing new passions, this book is a delightful read-aloud choice that works well for 4-8 year olds.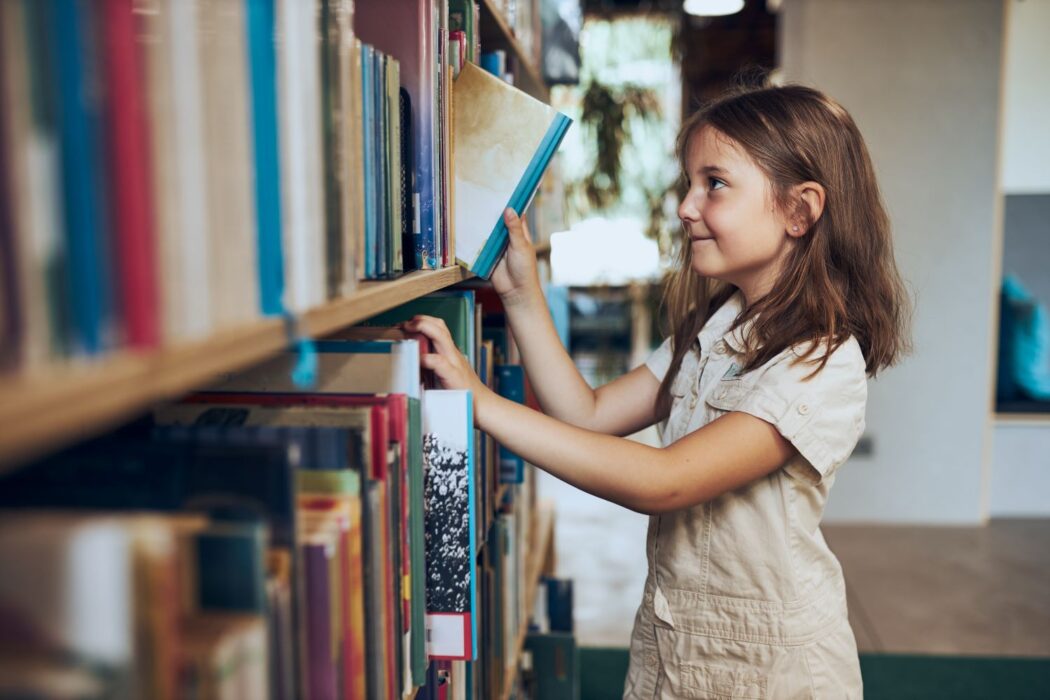 THE OLDEST STUDENT: HOW MARY WALKER LEARNED TO READ
'The Oldest Student: How Mary Walker Learned to Read' by Rita Lorraine Hubbard is based on a true story. This inspiring book for 5-8 year olds tells the tale of Mary Walker, who learned to read at the age of 116. Through perseverance and determination, Mary shows that it's never too late to pursue one's dreams.
THE ONE AND ONLY SPARKELLA
Written by actor Channing Tatum, this charming book celebrates individuality and the special bond between a father and daughter. With glittery illustrations and a heartwarming message, it encourages young readers aged 3-7 to embrace their true selves.
ALL BECAUSE YOU MATTER
'All Because You Matter' by Tami Charles is a poignant and lyrical book that celebrates the importance and inherent worth of every child. Suitable for little ones aged 4-8, through powerful words and beautiful illustrations it addresses themes of self-love, racial identity and the interconnectedness of humanity.
HOW TO SOLVE A PROBLEM: THE RISE (AND FALLS) OF A ROCK-CLIMBING CHAMPION
Again, for those aged 4-8 years old, this tale by Ashima Shiraishi is based on the true story of a rock-climbing prodigy. It teaches young readers about determination, perseverance and problem-solving skills. With colourful illustrations and an inspiring narrative, it empowers children to face challenges head-on.
THE PAPER KINGDOM
'The Paper Kingdom' by Helena Ku Rhee is set against the backdrop of a nighttime office building. For kids ages 4-8, this heartfelt story explores the power of imagination, family and the resilience of children. Through its engaging storytelling and captivating illustrations, it encourages creativity and the ability to find joy in unexpected places.
WAYS TO SAY I LOVE YOU
'Ways to Say I Love You' by Marilyn Singer is a beautifully illustrated book for little readers aged 3 to 7. It explores the many ways to express love, from whispered words to acts of kindness. With its gentle rhymes and diverse cast of characters, it celebrates the universal language of love.
Using this list, you should be able to help immerse your young reader in a world of new and exciting books that will fuel their imagination and love for reading. From tales of friendship and self-acceptance, to inspiring stories of resilience and creativity, these ten great books are ideal for little ones. So, encourage your child to grab a book, find a cosy spot and let the adventure begin!