Find harmony and renewal at Samadhi
Embrace the essence of tranquillity at Samadhi, the ultimate destination for wellness and renewal. Unwind in the yoga studios, relax in the sauna, indulge in hair therapy treatments, and savour nourishing delights at the café.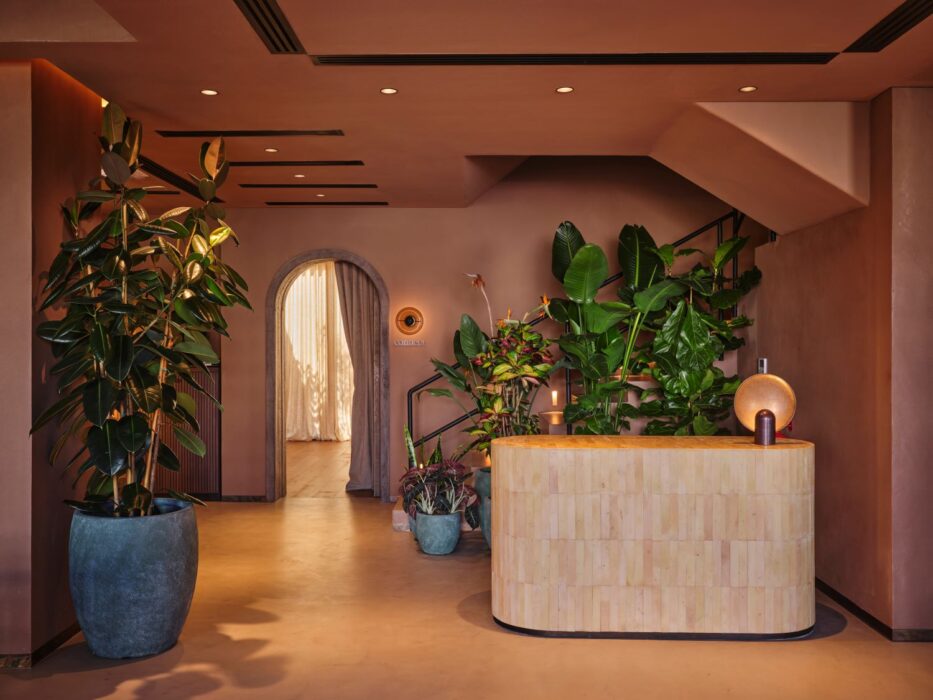 Located in 491b Jumeirah 3, Samadhi offers yoga classes, a sauna, ice bath, private pool, retail, hair therapy treatments, café and state-of-the-art amenities. The venue serves as the perfect middle ground between work and home, offering a transformative space where visitors can truly replenish their life balance, manage stress and avoid burnout.
With a personal touch that treats every visitor like family, Samadhi embraces a deep passion for guiding individuals on transformative journeys of self-discovery and self-love. Their mission is to create a positive impact on the world, one person at a time.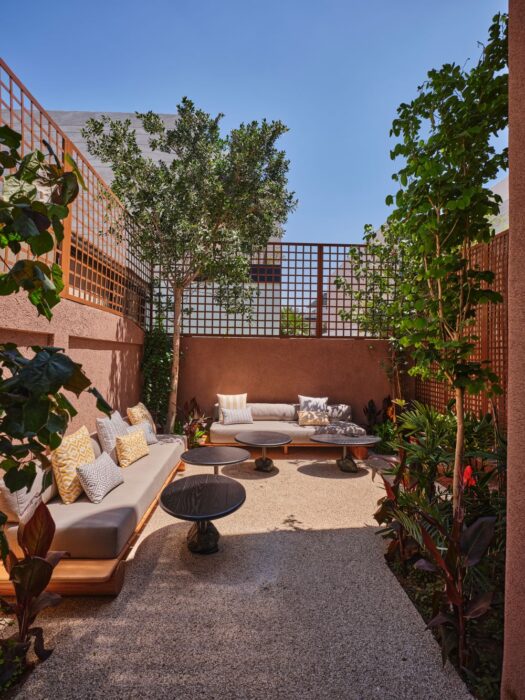 This integrated experiential space is thoughtfully crafted to cater to all aspects of wellness. Samadhi's interiors embrace the essence of nature, with natural textures representing the four elements: fire, earth, water, and air. Each detail is meticulously curated, carrying its own story and contributing to an ambiance of unparalleled peace and tranquillity.
Samadhi takes your yoga experience to the next level with its two distinct yoga studios, Reflect and Connect. Each studio offers a unique ambiance and features designed to enhance your practice and provide a serene environment for ultimate relaxation.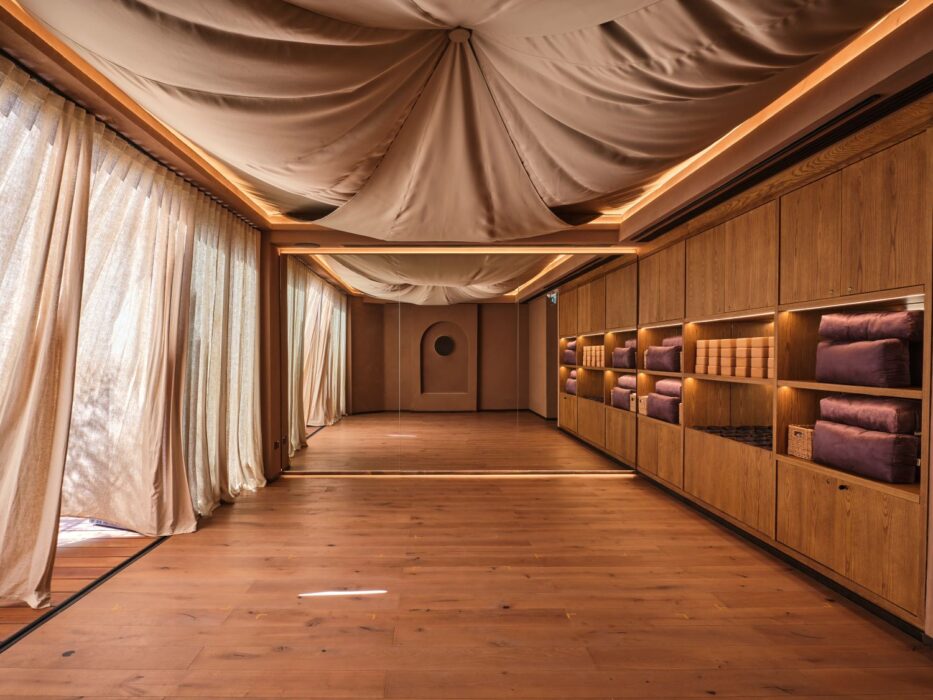 Step into Reflect, where infrared heaters envelop you in gentle warmth, creating a soothing and therapeutic atmosphere. The radiant heat penetrates deep into your muscles, promoting flexibility, detoxification, and a heightened sense of well-being.
During the cooler months, Connect studio beckons you to venture into the tranquil garden setting. Embrace the refreshing outdoors as you flow through your yoga practice, surrounded by nature's serenity. It's a truly immersive experience that connects you with the elements and rejuvenates both mind and body.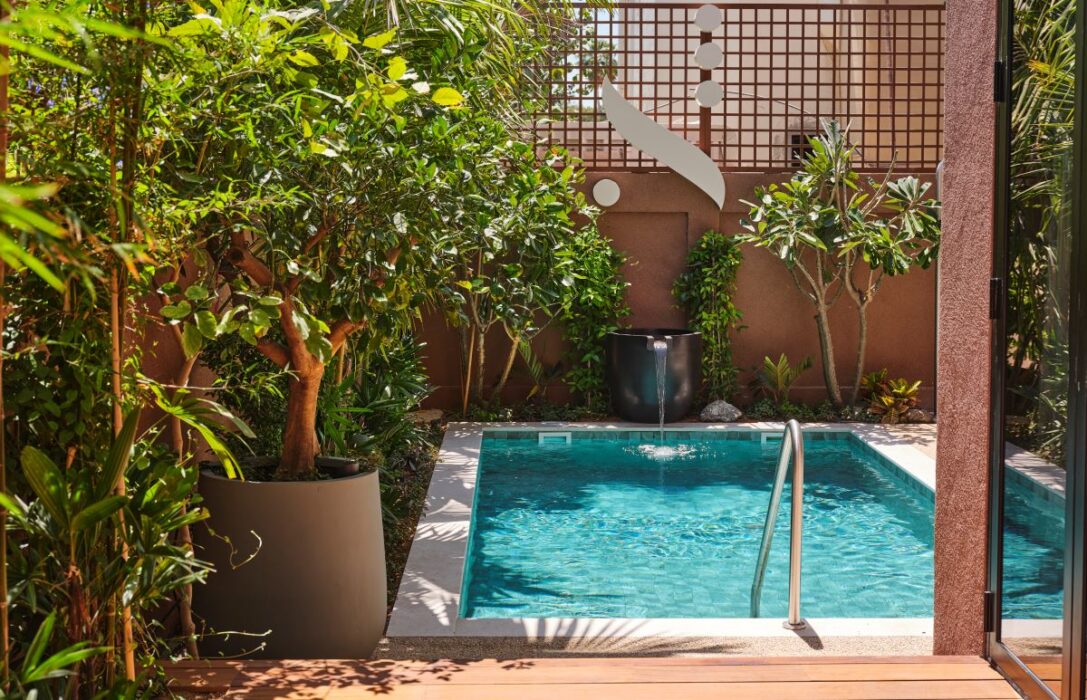 As a guest purchasing a yoga class package at Samadhi, you'll enjoy more than just yoga. Complimentary access to the sauna, cold bath, and pool awaits you, allowing for optimal muscle relaxation, recovery, and stress management. Soothe your body and mind in the tranquil warmth of the sauna, invigorate your senses with a refreshing dip in the cold bath, and indulge in a blissful swim in the private pool. It's a holistic wellness experience that complements and enhances your yoga practice.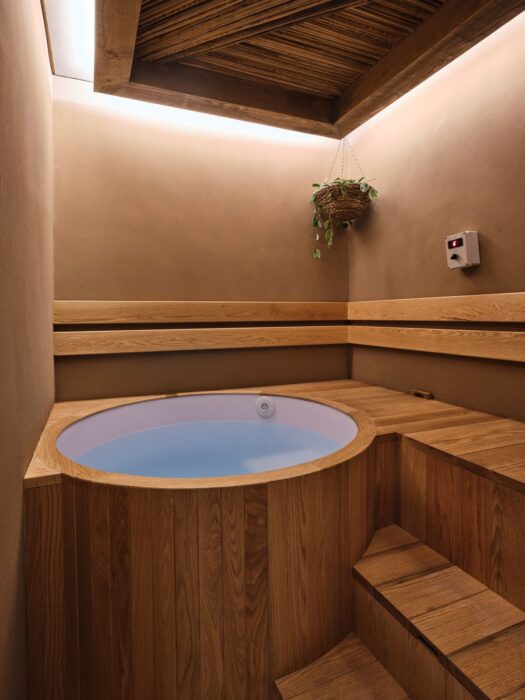 At Samadhi, the wellness experience extends beyond yoga and relaxation. Treat your taste buds to a culinary journey of wholesome delights at the cafe, where a delectable menu awaits, crafted with nourishing ingredients. Each dish is thoughtfully prepared to nourish your body and soul, providing a true feast of flavours that leave you feeling energized and satisfied.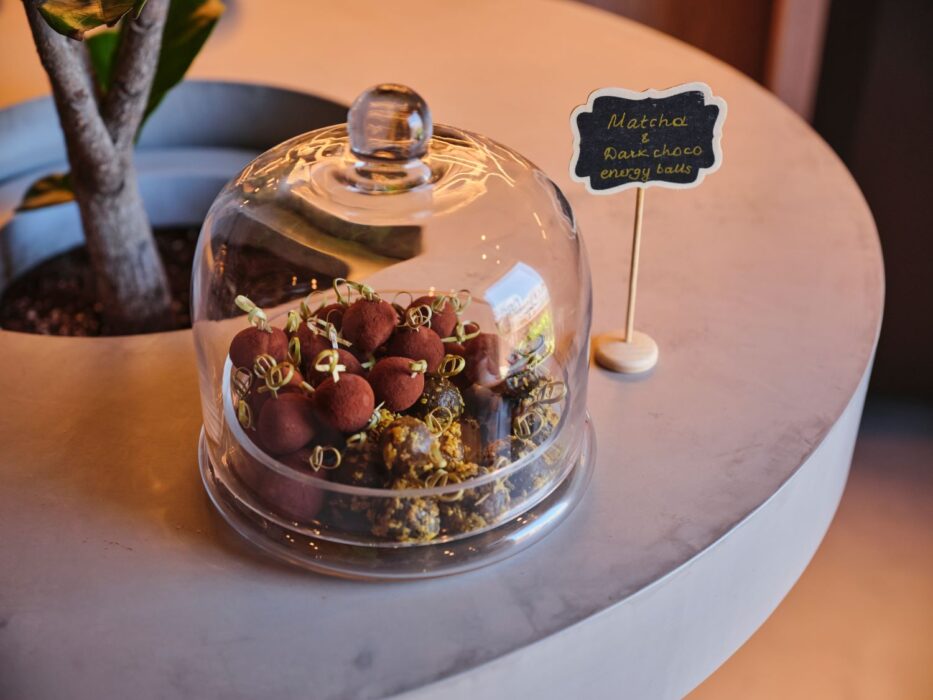 For those seeking a pampering escape, Samadhi offers a dedicated room for hair treatments, exclusively using Aveda organic products. Immerse yourself in a world of natural luxury as skilled professionals cater to your hair's needs, leaving you with luscious locks and a renewed sense of beauty.
The serene ambiance of Samadhi extends to its lounging facilities both indoors and outdoors, creating spaces for you to pause and unwind in tranquillity. Samadhi is more than just a wellness destination; it's a sanctuary where time stands still, and moments of pure relaxation and rejuvenation are savoured.