Get active and unleash your sporting potential this summer
This summer, get moving with a line-up of enticing deals that will get the whole family excited and ready to play at the acclaimed Dubai Creek Academies.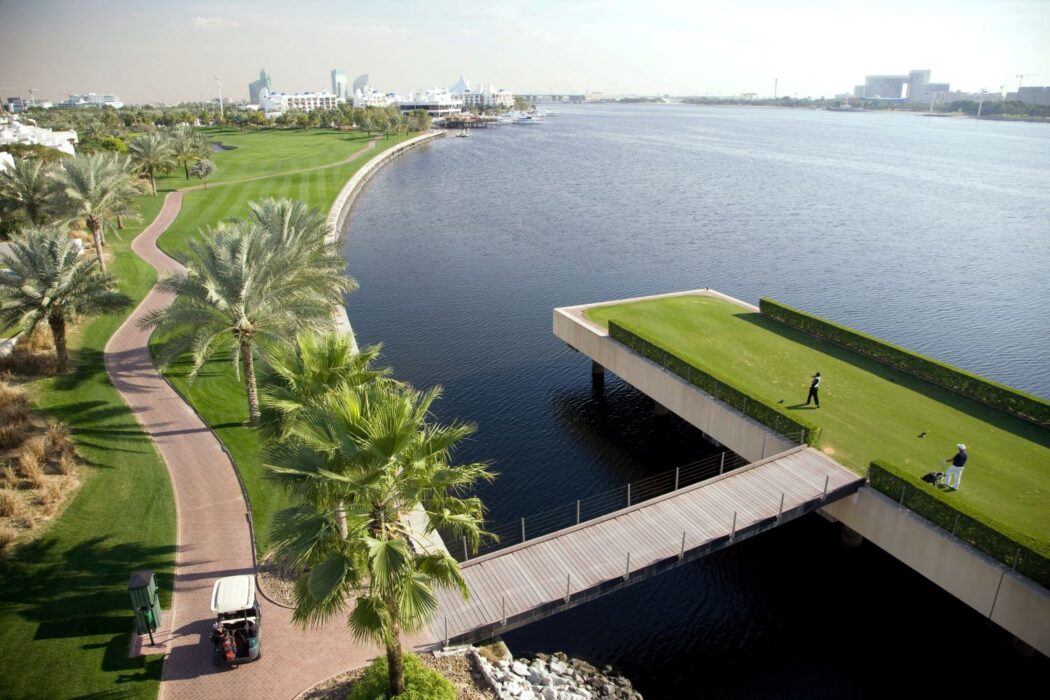 The tennis and padel courts at Dubai Creek Academies are the perfect sites to start the action while the enticingly kept Golf courses are vital for anyone wishing to get into the sport. Both courts overlook the beautiful emerald grass.
PADEL TENNIS (REAL RACQUET ACADEMY)
Ladies padel & pastries
Gather your girls and indulge in some tasty treats at Dubai Creek for the padel & pastries ladies morning session with the fantastic padel coach, Irene Gessa, who will get the morning started and help ace your game followed by a delicious breakfast at Jones the Grocer.
Mondays from 8-9am and Thursdays from 8.30-9.30am. From AED90 per person.
Junior padel program
This program is ideal for the future athletes of all ages and skill levels, focusing on both the technical and tactical aspects of the game mixed in with lots of fun making the junior padel program the perfect recipe of enjoyment for the little ones.
From AED90 per person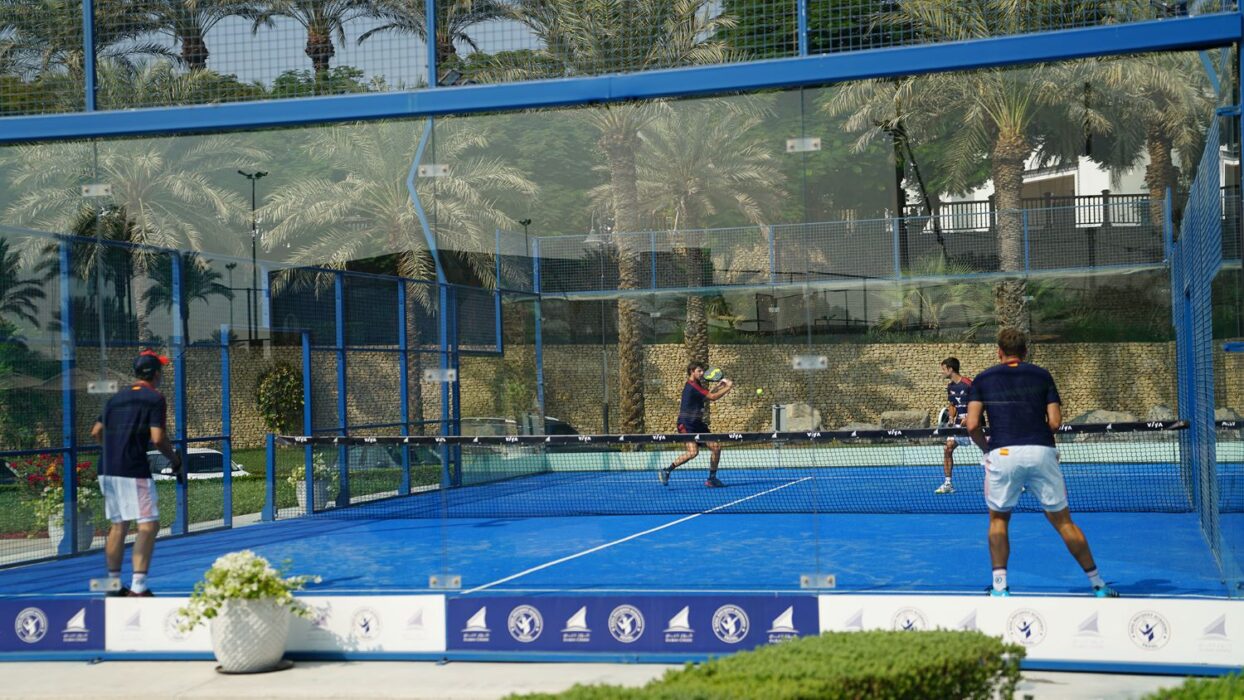 Beginner group coaching
Start playing the fastest growing sport in the world and join a crew of like-minded athletes to level up week by week with new tips and techniques to dominate this exciting & widely popular sport.
AED90 per person
For more information, email igessa@rrapadel.ae, WhatsApp +9715 8508 498, or visit the website
GOLF AT PETER COWEN GOLF ACADEMY
Get into golf
Begin your golfing journey with the 'Get into Golf' monthly pass. Score unlimited beginner lessons with the top-tier Professional Golfers Association (PGA) Professionals at the Dubai Creek are available for AED 495 per month.
Monday, Wednesday and Friday at 7:30am & 6pm. Saturday at 10 am. Participants must be new to golf and age 18 years and above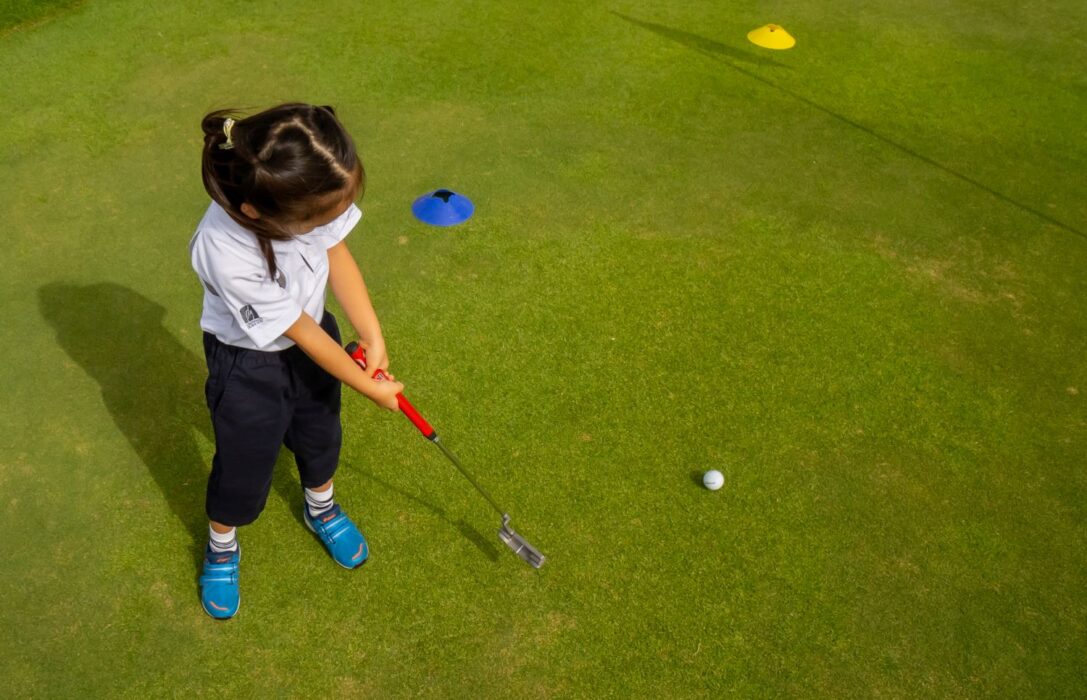 Bubbles and Birdies
Get ready for an epic night of fun and hit the links for a 9-hole round on the scenic par 3 course, teeing off at 7 pm sharp. After crushing it on the course, guests can head over to Jones the Grocer to refuel with some drinks and socialising. Get ready to score big and mark your calendars for a relaxing evening with like-minded and fellow sports enthusiasts!
May 11 and 25 at 7pm
Ladies coffee mornings
The signature ladies coffee morning is the ultimate choice for you to catch up on some fun. Whether you're a rookie or a pro, get ready to learn some killer tips and techniques from Peter Cowen Academy's very own professional who will lead you through the morning and teach you to up your game.
Members – AED 1,275. Guests – AED 1,595
–              10 x 50 group lessons
–              Equipment provided if required
–              Free use of the driving range facilities for the duration of the program
–              Complimentary access to Par 3 Academy course
–              Tea, coffee, and sweets provided after session
–              Bi-weekly event on Par 3 course – Bubbles & Birdies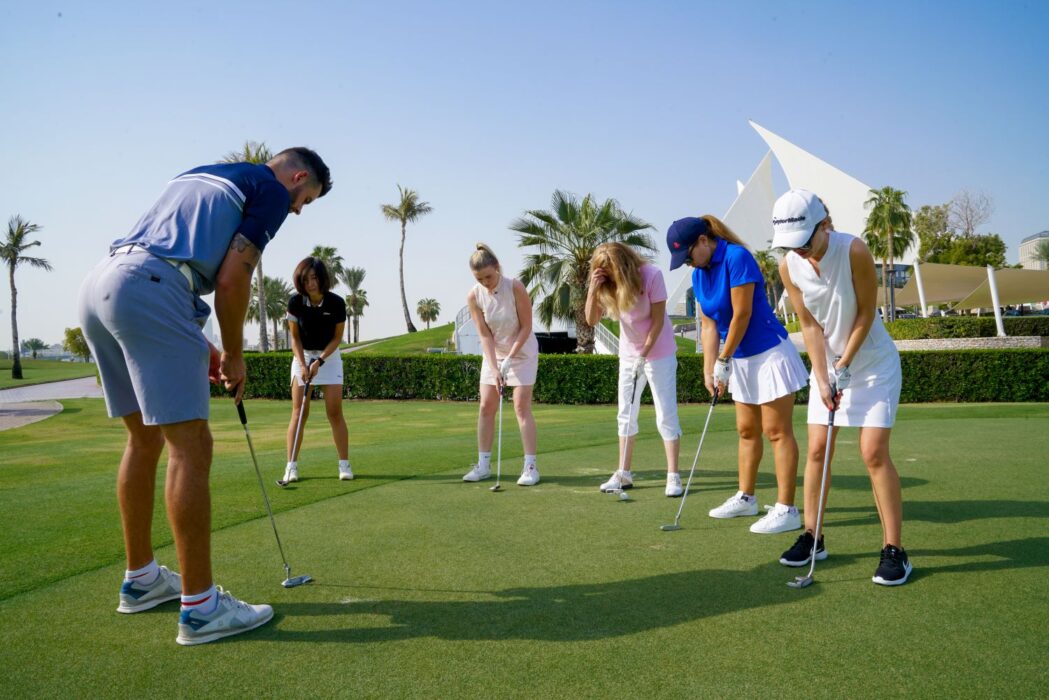 Golf junior programme
Introducing your children to sports at a young age is one of the most beneficial things you can do for them, and there's no better sport to start off with than golf. Dubai Creek Academies is offering an exciting coaching program for children and in just 8 weeks, your little ones can go from being complete beginners to junior golfers!
From AED995 per child
Overview:
–              8 x 50 minute sessions covering all aspects of the game
–              Sessions run by Peter Crowen Academy Professionals
–              Equipment provided if required
–              From4 years old to 17 years old, all abilities are welcome
–              4 different intake periods available
Junior Par 3 Series
On May 20, join the Dubai Creek Academies for a fantastic afternoon of golf with an exciting twist. Teams of one adult and one child (under the age of 15) can play a round of Par 3 while taking part in enjoyable scavenger egg hunts and other Easter-themed activities. Following the tournament, participants are invited to Jones The Grocer for some delectable treats and prize giving.
May 20 at 11am. AED 200 for golf and dinner.
Aimpoint Classes (Indoor Golf Stimulator)
Get ready to up your golf game this summer with the "Beat the Heat" sessions! As the weather warms, prepare to continue swinging in style and comfort with air-conditioned studios or light up the night with floodlight driving range lessons, starting at AED 120 for members and AED 150 for guests.
TENNIS (PETER BURWASH INTERNATIONAL)
PBI Junior Program Term 3
The PBI Junior Program (JP) is the perfect fit for young athletes aged 4 and up who are ready to take on the court! Whether you're just starting out or already have some skills under your belt, the program is designed to help you learn the ins and outs of competitive play and take your game to the next level. Each session lasts for an hour, and it is highly recommended that you hit the field for at least two sessions per week as a minimum.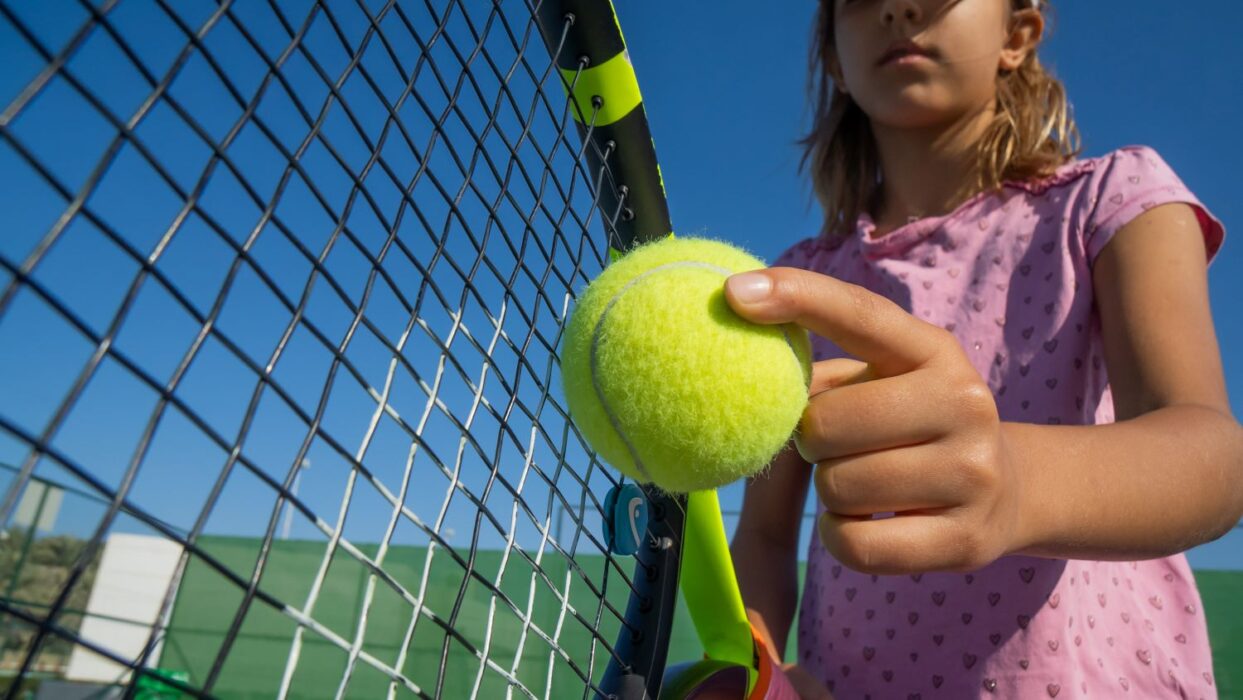 The PBI Junior Development Program (JDP) is designed for players aged 7 to 12 years old who have already hit the court and know their way around a tennis racket. This is where the real competition begins at which training becomes more competitive, with players learning about practicing match plays and strategies in game situations. Organized match plays is an optional extra for players in the JDP.
The PBI Junior Academy Program (JAP) is a selection-only program for players who have a strong passion and experience with tennis. Selection criteria include a strong work ethic, a desire to learn and compete, and a passion for tennis. Sessions can last 90 minutes or 2 hours, and players must train at least 3 hours per week. This program also includes built-in match play days to promote learning and point play.
Until July 2. From 1 hour per week – AED 1,800 for 12 weeks. Special match play and private lesson packages are also available in players registered in the Junior Program.
May Madness – Private lesson package
One of the most significant advantages that private training can provide is the opportunity to benefit from the complete and undivided attention of your coach. When all is said and done, there is no one else around but you. Take advantage of this exclusive private lesson package and save 20%
10 lesson package for AED2,800. Lesson must be purchased and used in May or June