TH8 Palm relaunches as Palm Jumeirah's ultimate family getaway
The TH8 Palm hotel, an Accor lifestyle property, will reopen this summer with a completely new strategy as a family-friendly vacation spot that caters to both locals and visitors to Dubai.

The TH8 Palm is a stylish, modern hotel with an emphasis on art that was first opened in 2021 and is situated on the Palm Jumeirah shoreline with views of Dubai's flashy cityscape. The hotel's 161 rooms and suites, immersing infinity pools, and enticing dining options perfectly mix style and comfort. With cutting-edge amenities and services, this exciting repositioning to TH8 Palm seeks to elevate family-friendly hospitality to a whole new level.
The hotel will offer a variety of kid-friendly amenities, including a brand-new Kids Play Area with a mini-gym, arcade games, mini-climbing wall, arts and crafts, and other activities to ensure that the young visitors have a well-rounded, enjoyable stay. Fluid Beach, which was formerly an adult-only pool, will now be open to visitors of all ages. Both hotel guests and day visitors can enjoy live music performances and family-friendly entertainment there.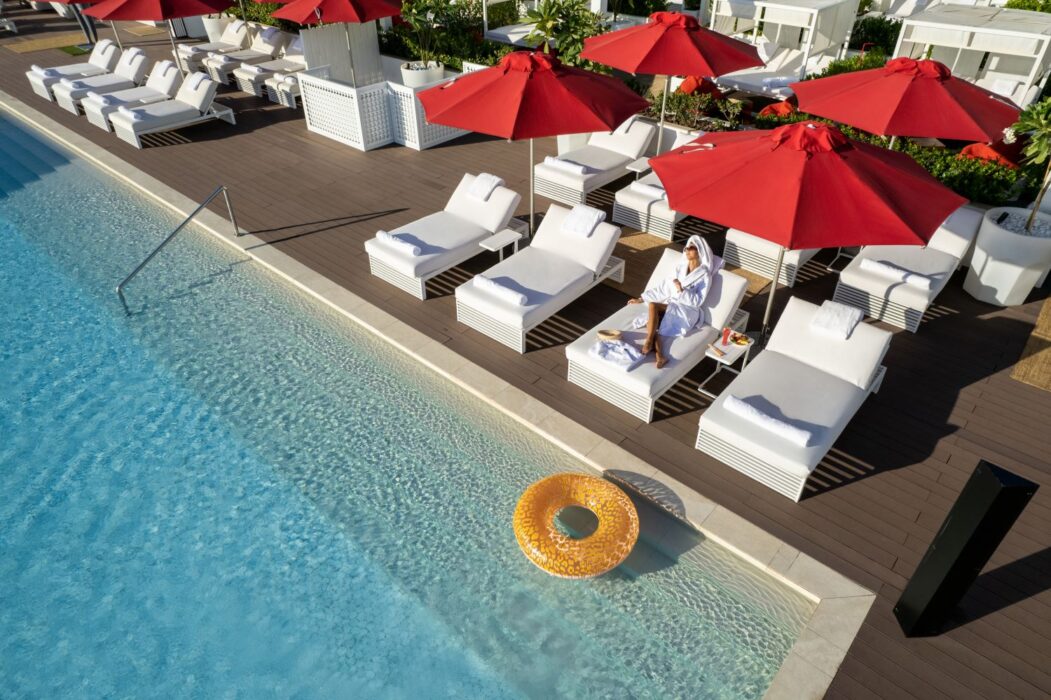 FLUID will introduce regular pool aerobics as well as other activities, water sports, and a basketball court to encourage an all-around healthy and balanced lifestyle.
Envy, the hotel's popular all-day dining establishment, will also experience some changes with the addition of new dishes and menus catering to a larger audience, as well as unique breakfast items, a buffet and a specific kids menu, turning TH8 Palm into a sophisticated gourmet family destination.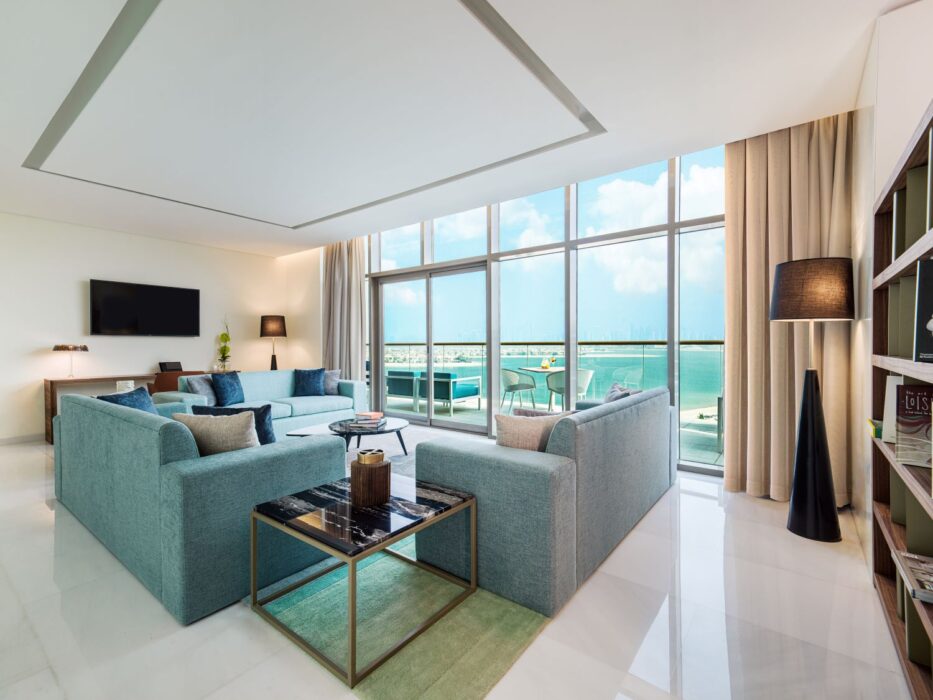 With modern, roomy suites, fully functional kitchens, and cutting-edge amenities like SuitePal in-room tablet technology and 24/7 WhatsApp communication from the time of booking until after check-out, the TH8 Palm hotel is positioned to become the ideal vacation spot for families of all sizes. It is an urban oasis nestled between the Arabian Sea and gorgeous white shores.