Dietician's View: What Milk Choices are Best for Your Child?
Making the right food choices for your children can be confusing and sometimes even daunting. When it comes to choosing the right milk, the most crucial nutritional beverage in a child's diet, how do you decide what is best? Here, Dietitian Razan Shwayhat explains the options and implications of your milk choices.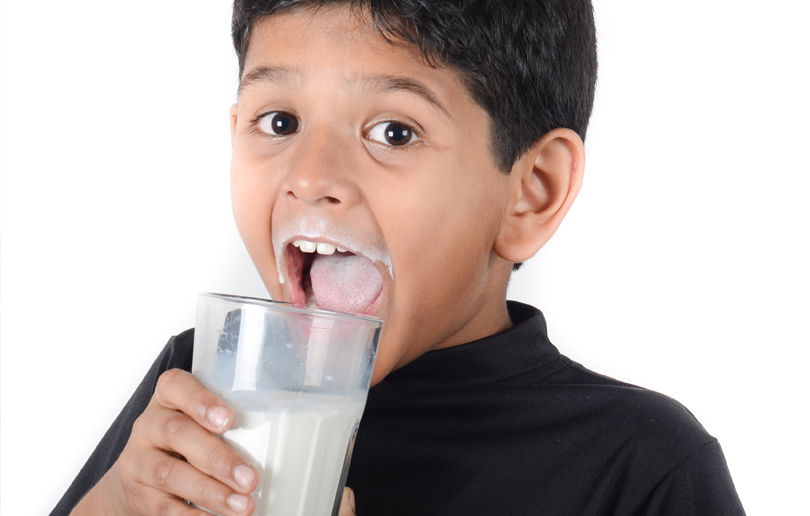 When it comes to choosing which milk is suitable for your child, mums have to decide things like 'Should I opt for liquid or powder? Fortified or unfortified milk? (What does that even mean?) UHT or fresh?' The wide range of milk options on offer can leave any mum baffled as to what is best for their little ones.
The first thing you should know is that while all these options originate from milk, not all types carry the same nutritional compositions suited to your child's needs. When it comes to comparing liquid versus powder in particular, below are five facts about milk powder that you should know:
1. It's a  great medium for fortification
Unlike the liquid variety, milk powder can be fortified with pretty much any vitamin and mineral in high quality, making it an easy method for the body to absorb essential micronutrients. This means milk offerings can be tailored to the needs of specific age groups; be it toddlerhood, school age, or adulthood, or to help address any nutritional deficiency gaps in communities. For example, the Middle East and North Africa have prevalent deficiencies in Vitamins D and A, Iron, Zinc, and Iodine, which cannot be targeted in the traditional liquid formula.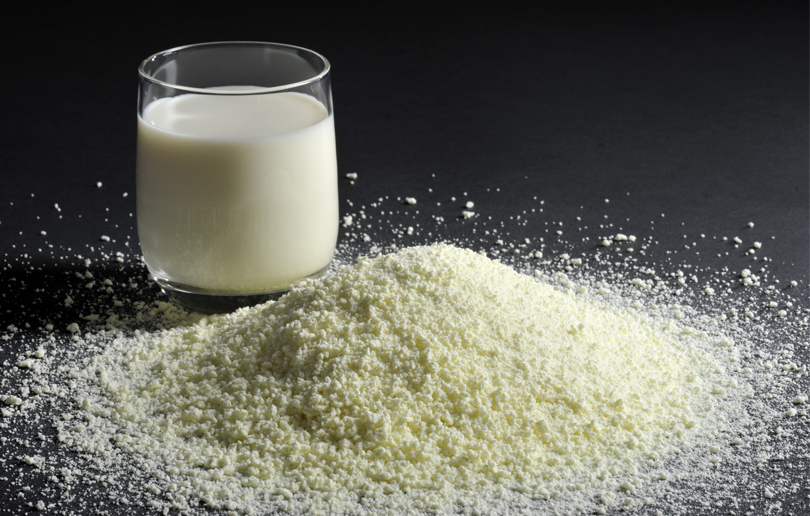 2. Minimises vitamin and mineral loss
Craving a warm glass of milk? Directly heating liquid milk in uncontrolled temperatures often results in a loss of nutrients. It's best to add milk powder to previously boiled warm water to preserve its nutritional value.
3. Safely keeps for longer
Milk powder comes from the dehydration of milk – in other words, removing all the moisture in the beverage. It is then safely preserved in air-tight containers, making it more shelf-stable and far less perishable than liquid milk. Tight seals also protect milk powder from any external contaminants potentially seeping into the packs.
4. Natural with no added artificial content
When produced correctly, milk powder is dehydrated liquid milk fortified with relevant essential vitamins and minerals, then tightly sealed in safe packaging. That's it! No artificial colours, flavours, or preservatives are added to it.
5. Easy to carry around
Because it is in powder form and tightly sealed in containers, milk powder becomes convenient to carry around and safely consume at any point.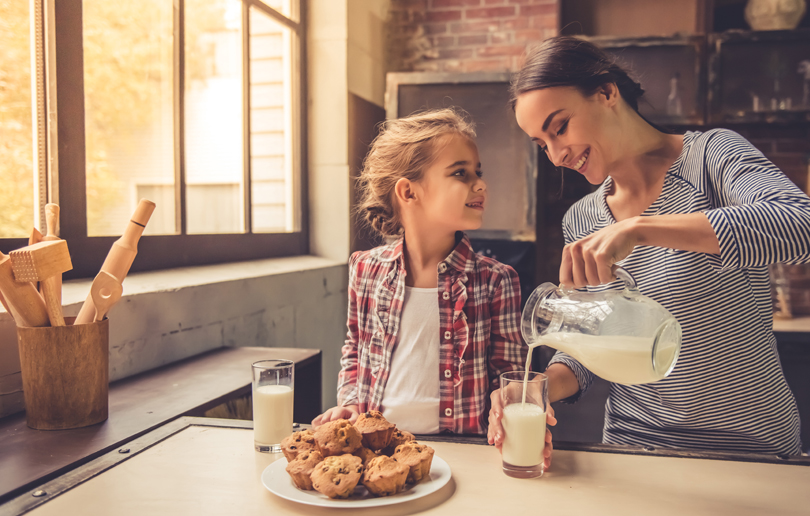 Dietitian Razan Shwayhat explains: "Milk plays a key nutritional role in a child's development journey, with fortified milk powder specifically providing a variety of vitamins, minerals and other nutrients that are crucial to support this growth. I recommend offering your children at least two cups of fortified milk a day, one of which is best served before bedtime."
Now that you know all about milk powder and its nutritional edge over liquid counterparts, it's helpful to also remember that not all milk powders are made equally. The next time you hit the grocery store to check out different options, make sure to select a fortified milk powder that is especially tailored and designed to meet your school-aged child's nutritional needs and support their proper growth and development. That way you not only provide your kids with all the love and care they deserve, but also nourish their bodies and minds with the smart food choices.
To find out more about Razan:
facebook.com/razanclinic
youtube.com/razanclinic
Instagram: @dietitian_razan_Shwayhat
Twitter: @razanclinic