Maison Santé Clinic & Lounge: Healthcare that puts you first! 
Maison Santé is a holistic wellness centre that gives you comprehensive care to support your physical, mental and emotional health needs – with both virtual care & in-person care.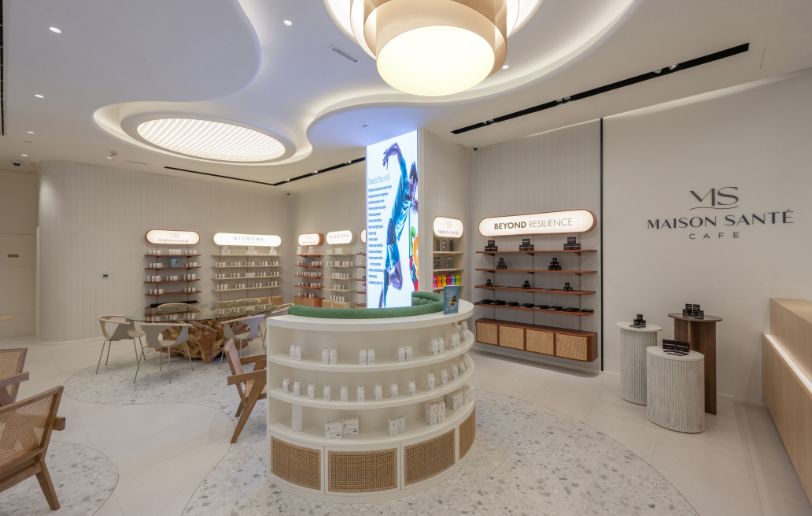 Maison Santé is a leading wellness concept based in Dubai, UAE. For almost 20 years, the Maison Santé Medical Director & Co-Founder, Dr. Maria Ridao Alonso, has specialised in integrating health into wellness and developing wellness programmes, treatments that promote health & wellness through a mindful living. 
Women's health has been a passion for Dr. Maria, so Maison Santé cares of women through all phases and challenges in day-to-day life, including: 
Supporting all aspects of womens' health during pregnancy 

Personalised treatment plans according to YOUR needs 
Thorough assessments are designed to give us a detailed picture of our patient's state of mental and physical health and to talk about the areas that you feel need special attention. The assessments enable us to make personalised treatment plans that treat root causes, rather than just the symptom – and this often includes lifestyle recommendations. 
Wellness during pregnancy, childhood & beyond 
Preventive Medicine starts during pregnancy, because health and lifestyle choices at that time will influence health and wellbeing for the future. Childhood choices can put kids at risk of chronic diseases later in life. Therefore, Maison Santé emphasises early education on lifestyle and check-ups for prevention. 
Treating mind & body holistically 
Maison Santé heralds a new era in local health care, offering a one-stop holistic place for mind and body, with a mission to educate patients and raise awareness about the importance of preventive and holistic medicine. The uplifting yet relaxing environment instantly revitalises you, backed by fantastic service, state-of- the-art equipment and highly professional, compassionate practitioners. 

Services & treatments offered 
Maison Santé delivers a full suite of medical treatments, such as: 
Maison Santé is a wellness hub for those looking to start their wellbeing journey at any point in their life – ideally as early as possible!
The concept also offers a carefully-curated selection of premium supplements and organic retail and food products, organic beverages and snacks in their dedicated Lounge & Cafe area, where clients and patients can relax before or after their visit. Maison Santé redefines the philosophy of holistic wellness, taking the best elements of current global health practice and transforming them into a holistic experience that takes into account your body, emotional health and individual needs.
Where to find us…
This tranquil and beautiful interior designed clinic is located on the 2nd floor of Meyan Mall on Al Thanya Street.
Website: www.maisonsante.ae | Phone: +971 4 324 4432 |
Email: info@maisonsante.ae

WhatsApp/Mobile: +971 50 900 7929

Social media
Facebook–

facebook.com/ MaisonSanteDXB

Instagram

– instagram.com/ maisonsantedxb

TikTok – tiktok.com/@maisonsantedxb
LinkedIn

– linkedin.com/company/ maisonsantedxb

Twitter

– twitter.com/MaisonSanteDXB